One day, you logged in to your Instagram account and saw someone blocked or unfollowed you. Haven't you wondered who the users were? This situation is sad but also intriguing because Instagram doesn't inform you that your followers block you. Or the Instagram user doesn't let you know that s/he blocks you, right? Don't worry! I'll share 7 ways to learn how to see who blocked you on Instagram.
After you read our guidebook, you can tell if someone blocked you on one of the most popular social media platforms. Even you can meet face-to-face with blockers!
7 Tips to Know If Someone Blocked on Instagram
Whether you have a business or personal account page, you need followers, likes, and views to increase the visibility and engagement of your page on the platform. Your followers can sometimes block you, which is normal. However, it is tragic for your account because you aim for higher Instagram metrics. You can find out who blocked you on Instagram with 7 different methods. Who knows, maybe you contact them to learn why they blocked you.
Let's discover the perfect way for you!
1# Try Searching the Instagram Account that May Have Blocked You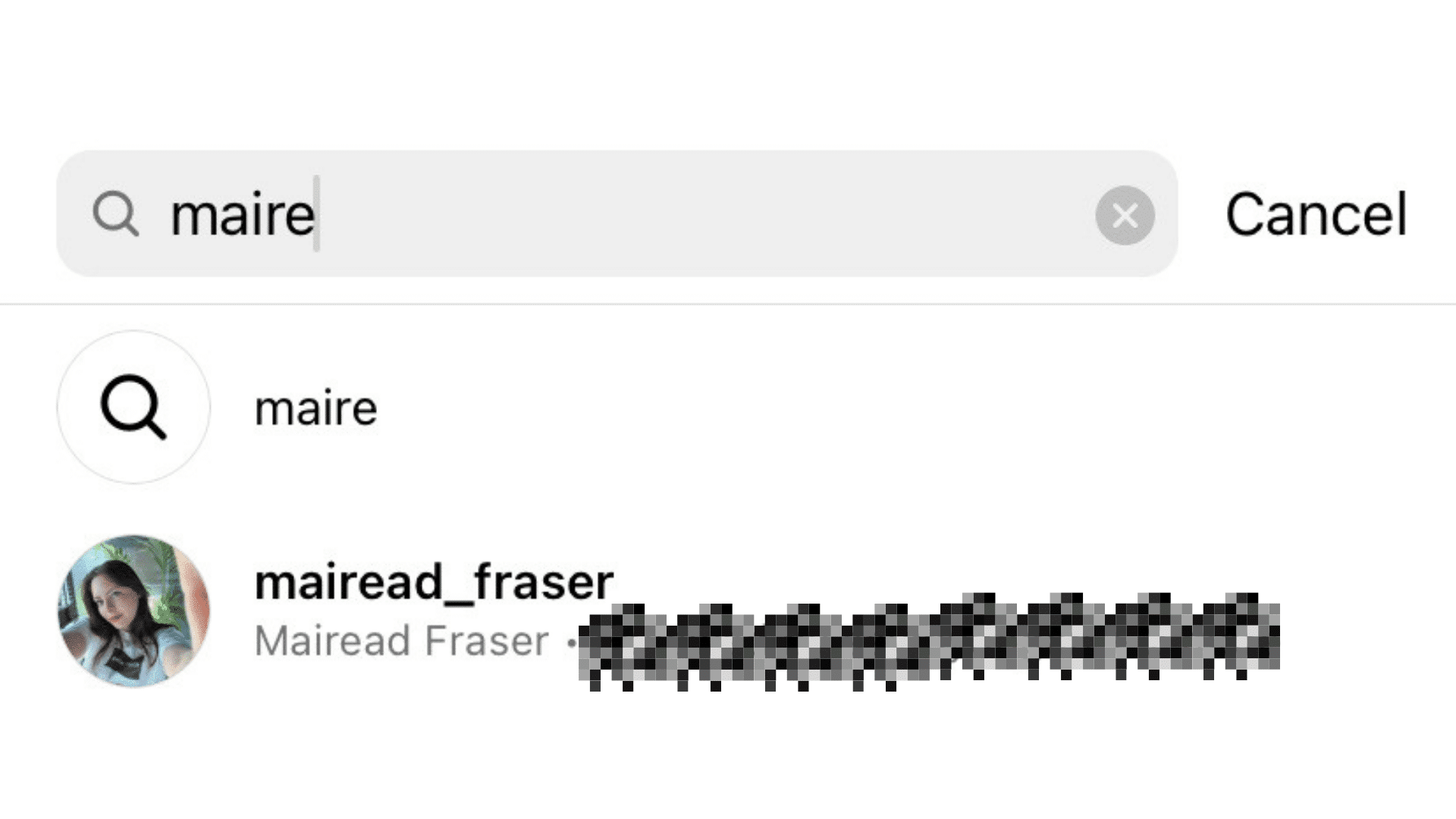 One of the most common ways to determine who blocked you on Instagram is to search for the account that blocked you. There are various ways to reveal the public or private Instagram account of the blocker;
Seek for Their Instagram Handle
You can write the username to the Instagram search bar to ascertain whether they blocked you. If the user's profile comes insight on the search, it means that s/he unfollows you. However, if you cannot see the profile directly, the user presumably blocked you.
Check Your Profile
Another way to find out who blocked you on the Instagram platform is to check your followers count. Open the Instagram app and click the profile image icon at the bottom right. Dab on "Followers" and write the Instagram username of the person that blocked you. If you cannot get any search results, the user has probably blocked you on Instagram.
Search in a Browser
It is possible to search on a browser such as Google, Firefox, and Opera, of course, if you know the Instagram username of the person. If s/he blocked you, even if you get the link to the profile, you cannot access the page. Maybe, you can find other social media platforms of that person, such as Facebook and Threads. If you encounter them, contact the user and learn why s/he blocked you on Instagram.
Utilize the Instagram Profile Link of the User
You can visit their Instagram profile with their unique user link via a browser. They block you if you can see the profile page on the browser but cannot get any results on the app. Also, if you still use the same browser without logging in to your Instagram account and cannot view the page, the users deleted their profile.
2# Look at Your Own Posts to See If They've Commented or Liked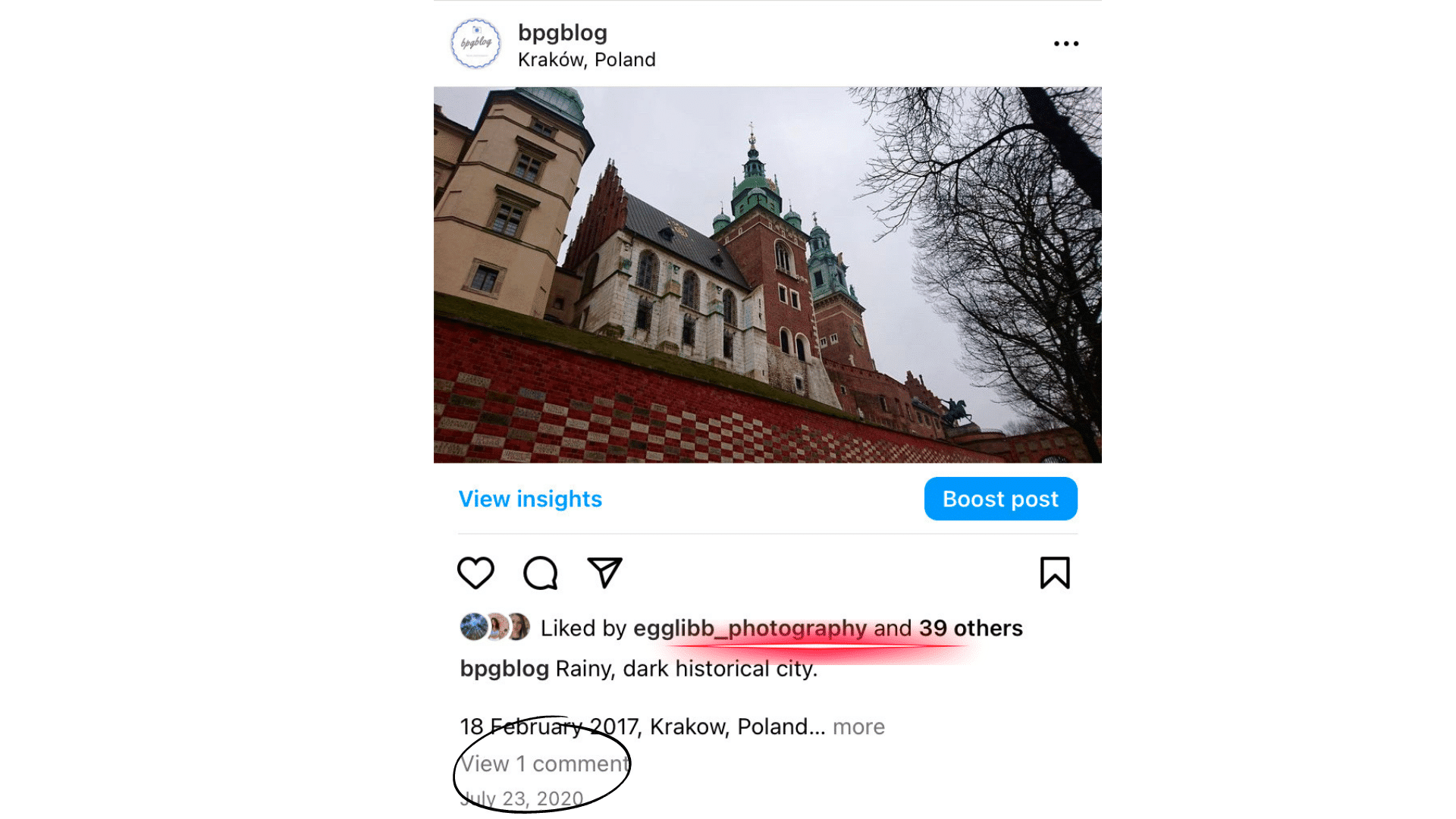 You can also check your own posts to see whether they blocked you. If they are not among the people who like your content, they probably block you or withdraw the likes. Besides, you can search through your comments to observe their conversations. If you cannot see a comment from those users, it implies that they have blocked you on Instagram. After someone has blocked you on Instagram, their comments disappear, and you cannot reply or interact with them.
3# Check Your Direct Messages with the Person

You can control your direct message if you have conversations with people you think blocked you. You can still see the old messages in your chat history even if they have blocked you. However, you cannot get new messages from those users. If you want to make sure about blocking, you can try to write something; as a result, you will get an error message. As well, it becomes impossible to see their profile image and username.
If available, you can also look through the shared Instagram group chat history to confirm your suspicion of blocking. Check the Instagram followers list and see whether the accounts are visible. If you can see the pages, they haven't blocked you. Yet, even if you know they are part of group messages but cannot view their pages, more's the pity, they have blocked you.
4# Check From Another Instagram Account or Device
One of the other options how to see who blocked you on Instagram is controlling the pages from another account. If you have multiple pages, checking whether they have blocked you is easy. Plus, you may ask a friend to see if s/he can find Instagram users. If the profiles with the same username show up on the search bar of your other account or friend's page, regrettably, you are blocked. Yet, they may deactivate or delete their profiles; thus, seeing their profiles from other accounts becomes impossible.
5# Try to Follow the Same Account Again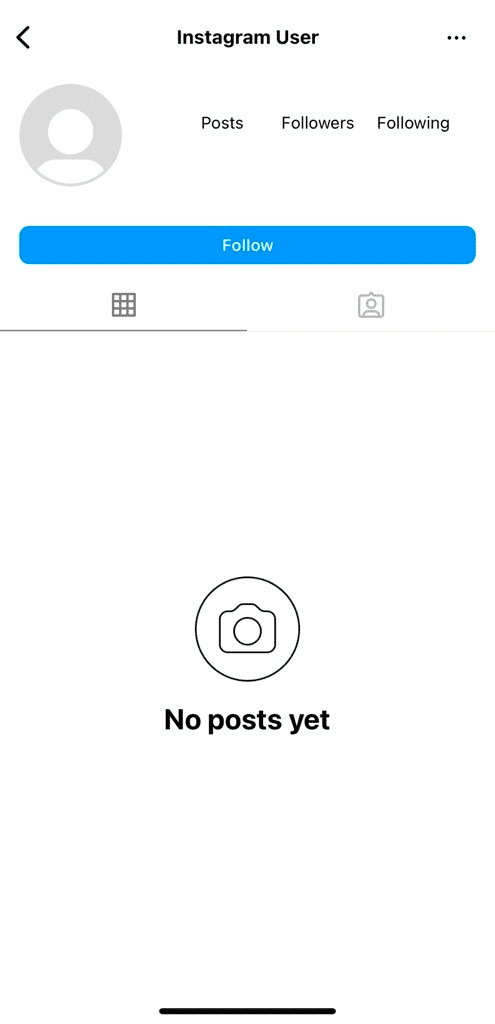 If you can find out the suspected pages without recent photos or posts, try to follow them again. You will encounter an error message when they have blocked you and you cannot follow their account. Nevertheless, they haven't blocked you on Instagram; you can follow their pages instantly. In all likelihood, you might unfollow them by accident, or they have removed you from their follower lists.
6# Attempt to Tag or Mention the Related Page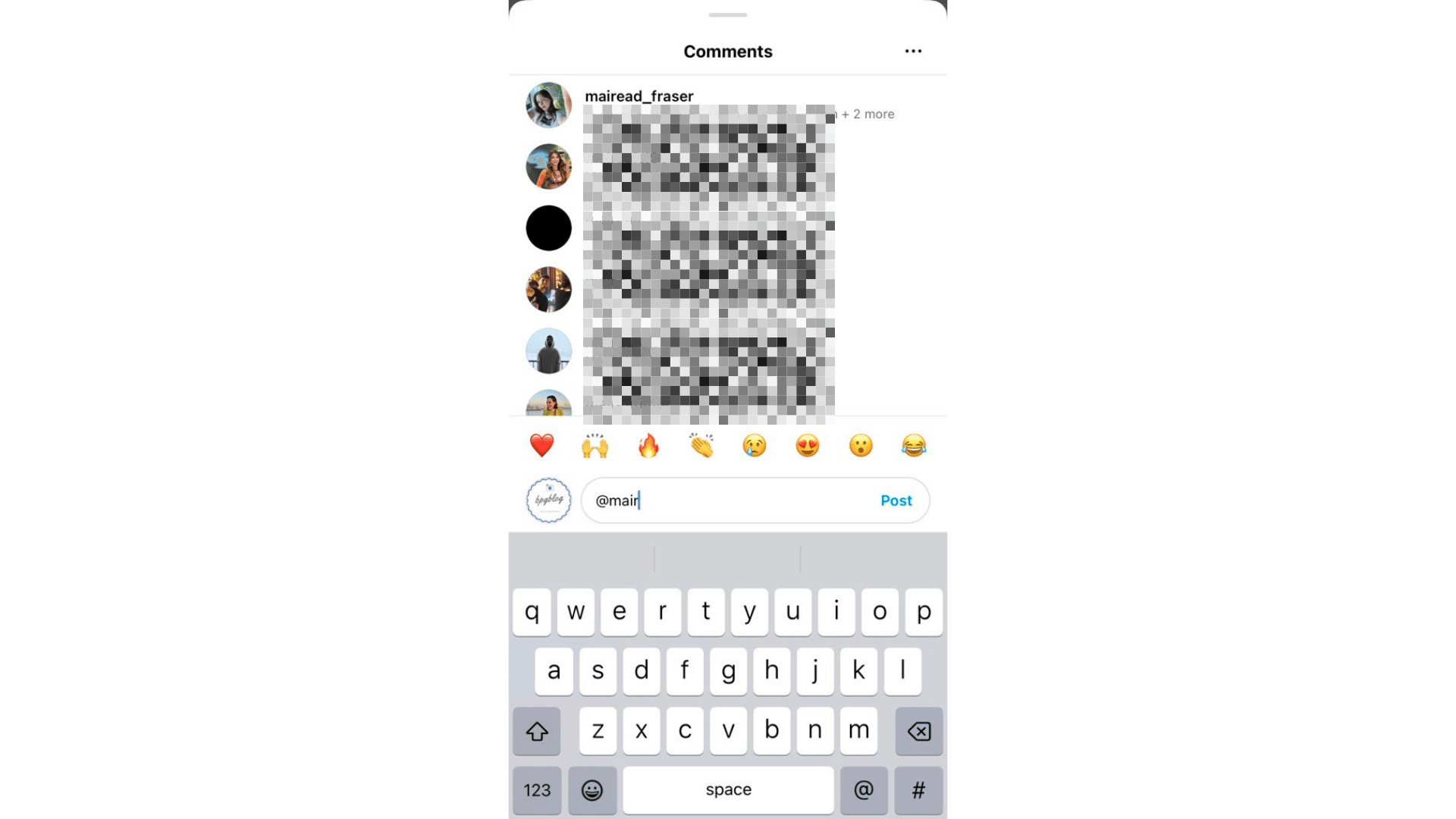 Trying to mention and tag the people who blocked you is another method to discover the mystery. If someone blocks you on Instagram, you cannot tag them in your videos or stories. It is impossible to mention them in your posts. Nevertheless, having a private account is the same thing in this circumstance. If the person doesn't want to be tagged on any Instagram posts, you cannot mention them on your reels, photos, or stories. Check the user's account to understand the situation. It is good news to see the person's posts, reels, and follower counts; s/he hasn't blocked you yet!
7# Use Third-Party Apps to Find Out Who Blocked You on Instagram
There is a rumor that a new feature exists on Instagram, which you can see the blockers. Yet, the platform doesn't have an official statement about that. Instagram doesn't notify you yet when someone has blocked you. Maybe in the upcoming days, Instagram will bring this new feature with updates. Up to that time, you may use various free and paid third-party apps to find out who has blocked you on Instagram. I want to warn you that those apps can hack your Instagram account; therefore, be careful while choosing the most suitable application.
Bonus: Attempt to Participate in the Live Rooms
Thanks to the Live Rooms feature of Instagram, more than two people can be hosts, and more viewers can join the live streams to watch. Yet, if an audience member blocks you, you cannot access the live room chat. Even if the hosts don't block you, it is impossible to join the live streams. You need to wait for the person who has blocked you to leave the chat.
What happens When Someone Blocks You on Instagram?
Most probably, you will feel emotionally confused, shocked, or disappointed for a while after you discover your followers have blocked you on Instagram. Moreover, there are some things to happen when someone has blocked you on the platform. Here are what you anticipate;
The profile becomes invisible; you cannot follow it.
It is impossible to see the follower and post count of the page.
You cannot receive notifications of any activity of the user.
There are no interactions, such as liking or commenting on the posts.
Sending DMs becomes impossible.
You cannot tag or mention the profile.
It can be said that the profiles' owners sever their connections with you. Woefully, they don't want you to be part of their Instagram world; they become a ghost silently.
What Are the Reasons and Solutions for Being Blocked?
Blocking people on Instagram can occur for various causes, and learning why they block you is significant to provide a rewarding experience on the platform. Let's examine the most common reasons and solutions for blocking accounts.
Spammy Activities
There are various spam or scam activities on the Instagram account. I'll share the most common ones. The page owner can block you because you may;
post misleading or fake posts, reels, or stories
send unwanted promotional messages
make an attempt at bamboozling.
Those are the most common scamming and spamming activities on the platform. You may avoid them by posting authentic, high-quality content to promote organic engagement. Also, being transparent and genuine come in handy to attract your followers' attention.
Unseemly Behaviors
Sometimes, people can harass, bully others or send offensive messages to Instagram followers; such inappropriate behaviors are also a reason to block those people. If you don't want to be blocked by your audience, you can be kind and respectful. Remember, even though it is a virtual world, those users are also human beings.
Breach of Privacy
Breaching a person's privacy- stalking, sharing sensitive data without obtaining permission, overly sending messages- is also a reason to be blocked on Instagram. To avoid those things, you can esteem their privacy and not share their personal data without allowance. You can also stop sending DMs and stalking. Don't forget that everyone has privacy rights and freedom on social media platforms.
Untoward Interactions
On the Instagram platform, people can discuss various issues; however, sometimes, those arguments can flame up quickly. In the present case, the followers can use vulgar language or react negatively; as a result, the channel owner may block those users in a few minutes. You can abstain from those situations by using polite language and a positive attitude.
Effective Ways to Prevent Being Blocked
After you discover how to see who blocked you on Instagram, it is time to learn avoiding from this situation. If you want to amplify organic engagement and visibility on the platform, you must avoid being blocked by your audience. To keep your current followers and gain more, you can;
create unique and attractive content
be kind and positive
collaborate with other influencers
interact with your followers by replying, liking, or sharing their comments or posts
Additionally, you can buy Instagram followers and likes from our related pages to boost your credibility and reliability.
FAQ
Are Blocking and Restricting on Instagram Different?
Yes, they are totally different activities. Blocking people means that you quit communicating with the users forever. They cannot follow, send DMs, like, share, or comment on your posts. You completely remove them from your life and social media space; it becomes like they have never existed before.
People keep following and seeing your posts when you restrict accounts, but there are some limitations. When they post on your content, no one but themselves view the comments. Further, you cannot receive notifications if they send a DM to you. Basically, you limit their activities and interactions with your Instagram profile.
How Can I Block Someone's Instagram Account?
It is straightforward to remove someone from your social media network. Visit the account you want to block on Instagram and click the three dots at the upper right of the page. Tap on the "Block" button to see a drop-down menu. You can prefer the "Block" or "Block and Report" option while removing the user. Thanks to those options, you can also refrain from other accounts of the same page owners, which they may create in the future.
The second way: Open your conversation with the person who wants you to block on Instagram. Click their username, and on the new page, you will see "Options." Tap it, and "Report" will appear in the drop-down menu. You need to pick the reason why you want to report the page. After dab or fill in the details, click the "Submit report" button.
Is It Possible to Unblock a User After Blocked on Instagram?
Yes, of course! You can unblock people instantly or in time after blocking them. You may be merciful or want to contact them again. If you have a chat history with those followers, you can unblock them from direct messages by applying the exact blocking steps.
Plus, you can find the people you blocked before from the Settings section. Open your profile and click on three horizontal lines at the top right-hand corner. A drop-down menu will pop up; you must click "Settings and Privacy." Scroll down the page to discover the "Blocked" option to see blocked profiles. You can monitor the blocked people and click on the "Unblock" button, which is near the usernames. That's all! Congratulations, you set free Instagram users!