Views4You - The Right Place to Be to Enhance Your LinkedIn Account
We all know how much effort we need to put in and how hard it is to build a LinkedIn profile, either a personal profile or a business page. Don not worry! Views4you is here to boost your LinkedIn page in no time, offering real LinkedIn followers and guaranteed overall LinkedIn growth.
No Risk
Buying LinkedIn followers from Views4You has no risk. Moreover, you will get a free refill or a 30-day money-back guarantee in case of any drop. There is nothing to lose to make you not try to buy LinkedIn followers by Views4You. All our customers can visit confidently since they will receive their money back or a refill.
Fast Delivery
Customer satisfaction is one of the most points we take great care about. All our customers get instant delivery to get their orders in a record time, making Views4You one of the best websites to buy LinkedIn followers and many other reliable social media marketing services.
Secure Payments
All the payments method on Views4You are safe and secure ways to pay with credit/debit cards, and online wallets. These revolutionized plans give customers the advantage of benefiting from social media marketing services, in this case, from LinkedIn followers. By entering your credit card details, you can complete the transaction and sit back to watch your social media accounts grow.
High-Quality LinkedIn Followers
When you decide to buy followers, check out our premium services, which ensure a high-quality engagement with a strong network of LinkedIn users. At Views4You, you can buy LinkedIn connections to build trust with your target audience; for instance, you can quickly get potential customers for your business and fear no fake followers.
Affordable Prices
Our popular payment methods are not the only strong point. Also, our affordable prices make us the most preferred in the market of social media services. That's why you can buy real LinkedIn followers that easily fit your budget and allow you to build relationships through extra LinkedIn engagement.
Maximum Customer Support
The excellent customer support team of friendly and knowledgeable professionals 24/7 ready to respond to all your questions and solve your queries. We give great value to our customers to ensure that their experience of buying followers is the best they can get.
Why Do You Need to Purchase LinkedIn Followers?
Buying LinkedIn followers has many benefits for your profile. First of all, receiving active and authentic accounts in your LinkedIn profile increase your visibility, which gives your business great potential to grow. Also, you get more credibility and serve as social proof to your account. The high number of followers indicates quality since it gives a lot of credit to the LinkedIn engagement industry. Next, purchasing followers encourages your LinkedIn algorithm to increase and reach new posts. Additionally, Views4You does not deal with fake accounts. That said, we can ensure progress in your LinkedIn activity to build relationships with new people. Buying LinkedIn followers is not the only choice, and you may buy connections, views, or likes to generate more interest and gain the trust of all who visit your profile.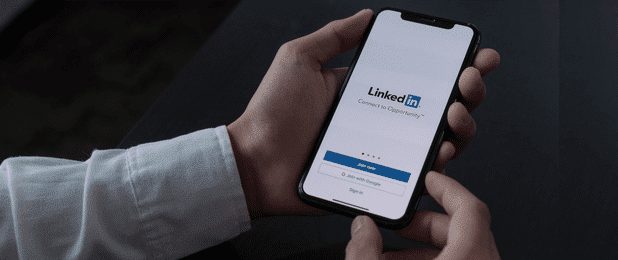 How Does It Work?
It is straightforward to buy LinkedIn followers. Follow the steps below to get LinkedIn followers from Views4You.
Choose the package that fits your budget and the amount of LinkedIn real accounts you want.
Enter your account information which includes the URL of your LinkedIn account. We do not ask for any login details, such as passwords, so rest assured because your data are saved with you.
Select the payment method and make the transaction for your payment.
Once you are done with the payment and have received the confirmation, the LinkedIn followers service will start delivering within the estimated delivery time.
Purchasing LinkedIn followers has always been challenging. With Views4You, you are making a safe and organic choice with the bought LinkedIn followers, the same as creating high-quality content, using relevant hashtags, or engaging with your audience.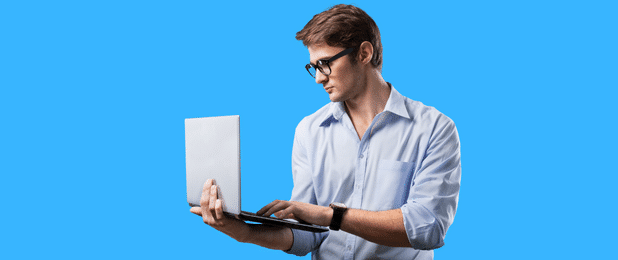 Is It Safe to Buy LinkedIn Followers with Views4You?
Absolutely, yes! Purchasing followers on LinkedIn is safe, and most importantly, it is legal. It may not stay in line with LinkedIn's terms; however Views4You provides active LinkedIn followers, which makes it organic, so your account is safe without being banned.
Behind all the service providers Views4You, is a great team who takes care of every step of the process when you buy LinkedIn followers or any other service. This makes the procedures always safe and secure on our part. Whenever you have any issues or doubts about the process, you can contact us via e-mail or in the chat box, and you will receive a reply from the team immediately.
Reviews
"I have never trust the social media service before but after trying Views4You I totally changed my mind. Not only I got to grow my network in LinkedIn but also had great conversions with the followers I got. Many Thanks, Views4You"

"I have tried all their services and all are real and active users. I am hiring someone new in the office and I am sure my post will reach many people out there thanks to Views4You"

"hey hey hey, ı have found the treasure, I have always wanted to build a new network in LinkedIn because it is the best community ever. Now I have the most quality users engaging with my content. Isn't it amazing?"

"Thanks to the LinkedIn service of Views4You, I've gotten new real followers around. My LinkedIn activity increased, and my career is reaching new top."

"It is great, thank you Views4You for the great service and for supporting me all the way. Thank you Mary for all your help"

FAQ
If you have any questions about how to buy LinkedIn followers or know more about the service and how it affects your LinkedIn account, we are to respond to each of them.t our premium plays, don't sweat it; just read our comprehensive FAQ section or contact us at [email protected].
Why should I choose Views4You to buy LinkedIn followers?
Views4You has been in the market for a long time, making them an experienced social media service provider. They have built a reputation on high-quality service and a trustworthy website, ensuring the best service to buy LinkedIn followers.
Views4You helps your LinkedIn account to get more followers by increasing credibility, visibility, and better authority on LinkedIn. You will immediately notice the high engagement in your account, giving your LinkedIn profile more exposure resulting in great results. You can try Views4You for all accounts, including LinkedIn company page followers.
How long does it take to get my order delivered?
The delivery of your order starts immediately. However, the period differs on the number of followers you have chosen. Many followers take longer but not more than the estimated delivery time promised you at the start.
Is buying LinkedIn connections a complicated process?
The process of purchasing LinkedIn followers is straightforward and effortless. You can select how many followers you want for your LinkedIn account and provide us with your account's URL. No password is required! Be ready to watch your followers rain into your LinkedIn account. Generally, the bulk orders may take approximately 2-3 days.
How many followers can I buy from Views4You?
You can buy LinkedIn followers limitless. Different packages are designed for you where you can choose as many followers as you like. However, you can not buy LinkedIn followers more than the suggested package at once. Getting the packages one by one is more convenient and trustworthy to expand the future prospects of your account.
Is it legal to buy LinkedIn followers?
As long as you receive real followers and no bot accounts have been delivered, it is totally legal and safe. More connections are always welcomed in each of our accounts, and Views4You only helps to get quicker the visibility and engagement we want.
Why do we trust Views4You that we buy real LinkedIn followers and no low-quality followers?
Views4You offers free trials to test the service before you purchase LinkedIn followers. Views4You have a large network base that suggests your account to be followed. We make sure that you receive authentic and genuine connections that are interested in your content. Moreover, if you get any drop in your followers, you get a refill or a full money-back guarantee. You will notice the progress by receiving LinkedIn comments, or LinkedIn likes in your posts by the actual accounts added to your network.
Is it possible to get LinkedIn followers for more than one account?
Yes, Views4You offers you how many connections you need for each account. Our packages are tailored carefully to fit all your needs for multiple LinkedIn profiles. Also, you get the chance to buy Instagram followers/views/likes, YouTube views/subscribers/likes, and many more services.
What makes Views4You different from other providers or any marketing agency?
We stand different from other competitors in terms of quality and price. Views4You offer different packages and all with affordable prices that fit any budget. At the same time, Views4You's authentic and high-quality followers make us the best choice in the industry to grow our LinkedIn presence.
Our website also has tools and blogs that prove the severe and significant knowledge we have in this industry.
Can I boost my LinkedIn online presence other than purchasing followers?
Building an informative and powerful LinkedIn profile helps get a better network. Also, being active by sharing quality posts can get LinkedIn users' attention. Sharing new job posts is an advantage to richer networks.