Motivations to Buy TikTok Likes from Views4You
You'll be surprised after seeing how your TikTok video is seen by millions of platform users in one night when you made your first move with Views4You. We know how it feels! Our customers keep sending us their results after buying TikTok likes from us. Check out the Views4You TikTok fan reviews on our page, as well as in the press. Then, read the motivations to use the best quality services you've ever met and try buying TikTok followers too.
Buy More TikTok Likes for Affordable Prices
We sell TikTok likes for affordable prices in the market! How come? Our dedicated team scanned all the prices online that claim to sell real TikTok likes to your account, and found better solutions to put offers of the best quality prices for social media users. In every service you buy from Views4You, you'll be experiencing the cheapest growth solution.
High Quality TikTok Likes from Real TikTok Users
It's crucial to engage organically on the platform so that TikTok only highlights the most liked content on the For You pages of other users. Guess what? Views4You only provides premium quality services, so we guarantee these are real TikTok likes, and that's how you get such great quality. Grow all your channels by getting Instagram likes, TikTok likes, YouTube likes or any service you need.
Fast Delivery Likes on Your Way to TikTok Growth
Buying something that's delivered to you long after you've made your purchase may make you nervous. Especially if you think you're making something suspicious for a social media platform. But Views4You, as your genuine boost guide, will make sure you get those instant TikTok likes for your post. We deliver as fast as greased lightning so that no TikTok algorithm will suspect inauthentic activity.
Build Your TikTok Presence with Views4You's Dedicated Customer Support Team
Your TikTok profile needs polishing, but you don't know how to do it, right? Reach out to our team to guide you on your way to the For You page! We're here 24/7 to answer all your queries; from tips to personalized social media assistance, and to order status updates. You'll be amazed by Views4You's expert team.
Target Audience with 100% Secured Payment
This is our number-one priority, to secure your information at all cost. When you buy a TikTok likes service from Views4You, we protect sensitive data and ask for limited information about your profile & credit card, and use only encrypted payment methods.
Highlight Your Content with Views4You on the Competitive TikTok Platform
Did you know that we've already helped hundreds of TikTok accounts, and boost their online presence? It's your time to be one of them. You're just a few clicks away from experiencing the ultimate social media solution. No wonder almost every influencer has tasted this. They know how to beat other profiles with their undying likes flow.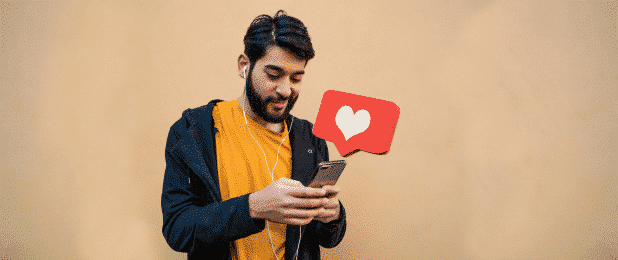 Likes
Why Do I Need to Buy TikTok Likes?
Let us state some facts about TikTok. Likes to contribute significantly to the algorithmic exposure of a video. When a video accumulates a large number of likes, TikTok's algorithm recognizes it as engaging and valuable content. As a result, the algorithm promotes the video to a wider audience, leading to increased visibility, more views, and the potential to attract new followers.
What if you don't have enough likes to be perceived as popular and worth watching? You can buy instant TikTok likes from one of the best TikTok services ever, Views4You. Soon, you'll be attracting the attention of other creators, influencers, or brands, potentially leading to collaboration opportunities or partnerships.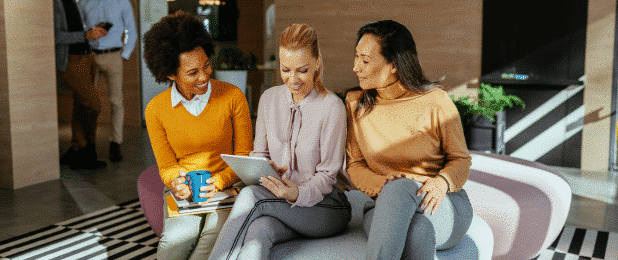 How Do TikTok Likes Affect My TikTok Algorithm?
TikTok's algorithm is a sophisticated mechanism designed to keep users hooked and active on the platform. This is actually every social media platform's goal! On TikTok, likes act as a crucial ingredient in this algorithmic recipe as we said earlier. Each like your video receives serves as a vote of confidence, catapulting your content towards prominence. The algorithm then rewards your video by featuring it prominently, giving it a prime spot on the coveted For You page.
Tap into the magic of likes with Views4You and let the TikTok algorithm catapult your content to new heights.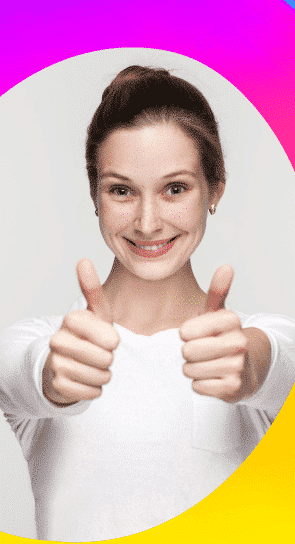 Likes
Is it Safe to Buy TikTok Likes?
We understand your concerns about online purchases. With our unwavering commitment to safety, you can confidently make your purchase, knowing that you're investing in a product that has been designed, tested, and verified to deliver exceptional results. So, there will be no fake or bot engagement that will harm your TikTok account which is something that you should be asking when you're concerned about the safety of buying likes.
But that's not all – Views4You goes the extra mile to provide you with peace of mind. Our high-quality services are compliant with industry regulations and certifications, guaranteeing their safety and reliability.
Frequently Asked Questions
Views4You has compiled a comprehensive list of commonly asked questions about our cutting-edge TikTok likes service. In the event that you still have lingering inquiries, our support team is available 'round the clock, ready to assist you. Reach out to us via [email protected]
Is there a limit when purchasing likes from Views4You?
The resounding answer is no! Views4You transcends the notion of limitations. Whether you're an individual seeking the finest quality or a business aiming to stay ahead of the curve, the possibilities are endless with us. We created various packages for your TikTok needs, and welcome you to buy more TikTok fans with multiple purchases!
What is the smallest TikTok likes package with which I can buy likes from Views4You?
Brace yourself for the unbeatable offer of 50 likes at an unbelievably affordable price! That's right, with our smallest package, you'll receive a substantial boost of authentic TikTok likes, all designed to skyrocket your popularity and engagement. Check out the packages we created for you to find the best fit.
How many TikTok likes do I need to buy to be shown on the discover page?
The specific number of TikTok likes required to be shown on the Discover Page is not publicly disclosed by TikTok. But we believe having likes eventually affects the perception of other users who will think your videos are worth liking.
It showcases content that is popular, trending, and relevant to a wide range of users. While having a high number of likes from Views4You can increase your chances of being featured, there are many other factors that TikTok's algorithm considers.
Does Views4You require my TikTok password when buying TikTok likes?
No, Views4You does not require sensitive information like your TikTok password. We only need your TikTok URL and an active email account – to track your order status.
Are there any likes packages on Views4You as a free trial?
Views4You has no free trial packages for TikTok likes yet. But we are planning to offer free TikTok likes soon.
Will authentic TikTok profiles like my content, or just bots?
There are no fakes or bots in our TikTok likes packages. We take pride in selling the best organic growth ever online. Please don't hessite to read about us in the press where various industry leaders have already tested our services and written up their experiences.
Will other TikTok users know that I used TikTok likes services?
No, no one on the platform will ever be able to know that you bought TikTok likes from third parties like Views4You. We suggest you use only trusted sites to stay undetected by anyone with any suspicious activities.
How can I trust Views4You's TikTok services?
Views4You has transparent pricing, positive customer reviews, a team of experts, guaranteed satisfaction, order tracking, high quality engagement, free trials, and various blog posts to enlighten you about social media platforms. Reach out to our support team to learn more about us.
Will the likes immediately affect my TikTok account popularity?
While likes can be an indication of popularity, focusing solely on likes may not guarantee instant success. You need to focus on other things on the platform such as comments, shares, and video completion rates which are the indicators of engagement.
Also, focusing on producing content with consistency and video quality have a positive effect on people. They love to see high-definition video content and making them trendy and challenging will make your post more engaging, according to research.
Can I buy TikTok likes for multiple TikTok posts?
To prevent confusion that our customers may face, we allow only one purchase at a time. If you want to buy likes for multiple posts, please order separately.
Will the Views4You support team help me to analyze how many likes I need for my TikTok post?
Sure! If a TikTok user wants us to analyze his/her profile, we take immediate action to help you. Then, together we decide which of your content needs improvement, and see if there is any other area that you should be focusing on. Views4You is here for all your TikTok needs with our team of experts.
Do I need to provide my TikTok username?
No, we do not need your username specifically. We only ask for the content URL where you want the genuine likes to be delivered, and your verified email account.
Will the Views4You team provide me personalized social media marketing tips when I use these TikTok packages?
Of course! The Views4You team is dedicated to providing personalized social media marketing tips and assistance to their clients. When you use their TikTok packages, you can expect to receive guidance and advice tailored to your specific needs and goals. Their team will work with you to optimize your TikTok content, increase your visibility, and enhance your overall social media marketing strategy.
How can I track the TikTok service after I made my purchase?
After making a purchase for TikTok likes services, you will receive an email with a link to track your order. Click on the provided link, enter your email address, and order ID on the tracking page, and you'll see the current status of your TikTok service.
Also, you can reach our customer support to ask the status.
How can I get real and authentic users, and genuine TikTok likes without buying them?
There are various ways to have continuous engagement on TikTok, and many platforms have already listed commonly used tips. Here we've listed 5 less-known tips to attract new TikTok users:
Participate in TikTok engagement groups: Joining engagement groups or pods on platforms like Telegram or Instagram can help you connect with other TikTok creators. These groups typically involve members liking, commenting, and sharing each other's content, which can boost engagement and attract genuine users.
Leverage user-generated content: Encourage your followers to create and share content related to your brand or niche. User-generated content not only fosters a sense of community, but also increases the chances of receiving genuine likes from the creators and their followers.
Collaborate with TikTok communities: Engage with TikTok communities or niche-specific accounts that share similar interests. By collaborating with these communities, you can tap into their audience and gain exposure to users who are genuinely interested in your content.
Optimize your video descriptions: Pay attention to your video descriptions and use relevant keywords and hashtags. This optimization can help your content appear in search results and increase the likelihood of attracting real users who are actively searching for content like yours.
Run contests or giveaways: Organize contests or giveaways that require users to engage with your content by liking, commenting, or sharing. This strategy can incentivize genuine users to interact with your videos and increase your chances of receiving authentic likes.
What if the TikTok likes drop after I get them from Views4You?
Views4You has a refill guarantee in any case to comfort you. Still, we claim the likes will not drop, but guarantee everything to make you feel unbothered. Reach out to our customer support team if you think your order has a problem.
How long will it take to refill likes for my TikTok content?
After the Views4You customer support team members see your request, they'll automatically proceed with fixing your order. So, it will take less than 24 hours to be processed and refilled depending on your order number. You're always welcome to ask Views4You about your order status, and we'll be happy to provide updates.
Will my TikTok profile be banned after I make my likes purchase?
No, this is not an issue with Views4You. That's why we're growing in the number of customers day by day!
How can I make money on TikTok with these quality services from Views4You?
To make money on TikTok, invest time in developing a unique personal brand with a consistent visual style, memorable username, and a personality that resonates with your audience. Collaborate with creators in your niche or complementary niches to reach new audiences and discover monetization opportunities. Leverage TikTok's live streaming feature to engage with your followers and encourage virtual gifting, which can be converted into cash.
There's more! Keep an eye out for brand campaigns and influencer marketing opportunities on TikTok, as some brands actively seek out creators to promote their products or services. Engage with your audience by replying to comments, participating in trends, and interacting regularly to foster a loyal community, which can lead to better monetization opportunities such as brand partnerships and sponsorships.
Finally, remember, building a successful TikTok presence takes dedication, experimentation, and staying informed about the platform's trends and features.
Can I get high quality likes from target locations?
Yes, we have target audience options when buying TikTok likes. You'll be given options to choose from in the checkout section. If you have any other requirements for the target, reach out to us so we can check what we can do for you.
Can I buy other services for my other social media platforms?
Sure! Besides its TikTok services, Views4You now has YouTube and Instagram services, and we're planning to open more for Facebook, Telegram, and Spotify. Follow us for more!