Views4You - Experience Threads by Instagram to Influence Users with Your Words
It's a great opportunity for you to become a Threads influencer by buying real followers! Don't miss this chance and purchase Threads followers at very low prices from Views4You. With our assistance, you can expand your community and establish yourself as a frontrunner in your niche.
Instant Delivery with Real-Time Order Track
Experience fast delivery and step-by-step order tracking with Views4You. Thanks to the dedicated team's quick and professional work, you can obtain your followers in as few as 48 hours, depending on your order size. As soon as you complete your purchase, we will send an email about delivery information, in which you can find links to monitor your order.
Exclusive Threads Followers
Gain premium Threads followers by choosing the most liked social media growth service provider - Views4You! We send real and active people interested in your content and eager to engage with your Threads posts. With our high-quality and organic followers, you can gain more impressions and reach the target audience as everyone is a newbie on the platform.
Safe Payment Options to Buy Threads Followers
We know it isn't easy to trust a social media growth provider; however, we've done an excellent job, especially with our encoded secure payment system. We prioritize the security of your financial and personal information, ensuring a smooth and worry-free purchasing experience.
24/7 Available Expert Team
Our team works 24/7 to give you a professional service. You can consult our experienced and knowledgeable customer support team whenever you need assistance. We're always here to help you achieve your goals.
Top-Notch Followers at Low Price
You may question how a Threads followers service is exclusive and affordable. It's possible with Views4You! We have the most affordable prices and top-notch services. Thanks to our service, you don't have to compromise on quality or budget–choose the best for less.
Dominate in the Threads App by Buying Followers from Views4You!
Are you waiting for new followers to come to your profile? Take action now! Choose Views4You's and buy Threads followers service easily accessed by all new users!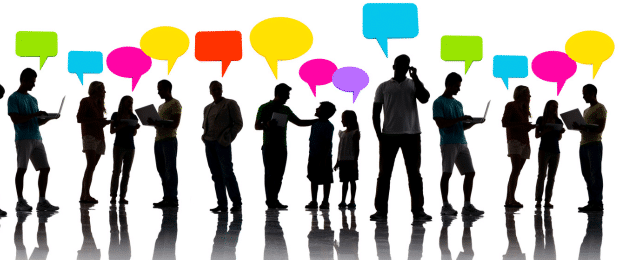 Discover Threads by Mark Zuckerberg
Threads, the new social media app from Meta, previously Facebook. Thanks to this application, you can share your personal or brand messages as well as photos or videos with millions of people. The new app is very similar to Twitter, but of course, has room for improvement with a more straightforward and user-friendly interface. You can create entertaining and informative Threads posts. To discover this application, you can download it from Apple's App Store for iOS or the Google Store for Android devices.
Now, you have your application and are ready to engage with people worldwide! Sign into the app and let Instagram followers flow to Threads. However, to create a brand or be a famous social media influencer, you must reach more people on the digital platform.
You hit the jackpot; Views4You's Threads followers service is available now! Take the chance to try and buy Threads likes too, no regrets.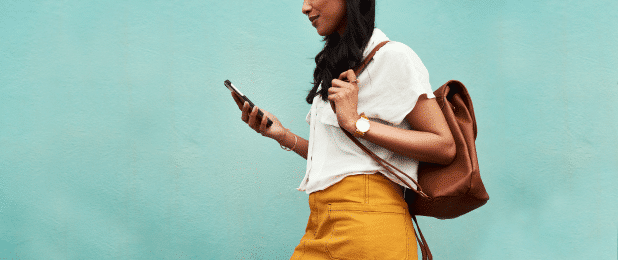 Why Do I Need More People in My Threads Account?
More people mean more fun, engagement, inspiration, and, of course, money. If you're a newbie or have made no progress in the influencer marketing world, you may need assistance making your dreams come true. Thanks to our premium follower packages, you can reach your targets one by one.
With real followers, you can become quickly visible on the feed. Your Threads posts can get many reactions and be liked and shared in a few minutes if new users really appreciate your content. In time, you can have a larger community, creating a sense of social proof. When potential followers see a thriving and active community, they are more likely to perceive your brand or account as trustworthy, popular, and credible.
With a few clicks on our website, you can access more Threads users and achieve success. It's time to seize the lottery ticket!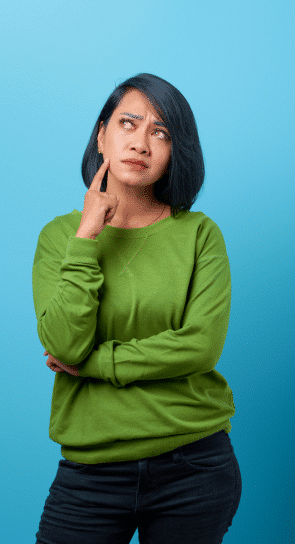 Is It Possible to Be Banned by Meta Platforms, Including Facebook and Instagram, If I Buy Threads Followers?
Firstly, when you purchase Threads followers, you have the possibility of getting banned only from this platform. Even though Meta applications are connected, at the same time, they're separate spaces; therefore, this purchase activity doesn't affect other networks.
Secondly, suspension or ban status can likely happen if you choose other providers. There are lots of frauds who are selling fake followers and bot accounts. This activity can be detected by the advanced Threads algorithm and lead to suspension, or even worse, a permanent ban on your account.
Thanks to our sophisticated technology, your Threads account is safe. Our genuine followers comply with the network's terms of service. Also, our delivery process is handled very carefully; we send your real followers piece by piece in a few days. If you obtain all your users at once, the algorithm can detect this as an abnormal activity.
We think delicately about every step of purchasing Threads followers for your new space. Just buy followers, and leave the rest to Views4You.
Reviews
" I tried the followers service for the Threads app, and it's the real deal! Views4You offers active people who can engage with you! It's really amazing. I highly recommend this service."

"Even though I just got my Threads account, thanks to the Views4You followers service, my engagement rate increased immediately. To enhance your follower count, choose Views4You—many thanks."

"I tried and approve the Threads follower service. My online presence instantly went up! It was an amazing experience. I'll also try Views4You's Instagram followers service to boost my page. Thank you for your high-quality services."

"I encountered the best thing in my life! Views4You's delivery is so fast and flawless. Also, you can monitor the process easily. Try it and you'll thank me."

"I just created my Threads account, and I wanted to try Views4You's followers service to enhance my online presence. I can't believe it worked! The results are amazing! I'll be the next influencer on Threads."

Frequently Asked Questions
Do you want to go viral on Threads by purchasing packages, but have questions about our premium followers? Don't worry; you can find all the answers in our FAQ section. Still have doubts? Let us clarify your inquiries. Contact us at [email protected].
What Are the Similarities of Twitter and Threads?
Even though each is a separate app, they are very similar at first sight. However, Zuckerberg has plans to differentiate the platforms. Like X, you can share messages on Threads about various topics and react to your friends' posts or the people you follow.  You are so lucky you've got Views4You! You can buy followers from us at a very affordable cost.
What Are the Differences Between Threads and X?
There are various differences between those two applications. Threads doesn't have DM yet, which means you can't send messages to other followers, but Zuckerberg may add this feature in the future according to users' needs. The other different feature is the new app is connected to Instagram. You can transfer your Instagram users to Threads quickly; therefore, you can continue sharing your posts without any differences. The most significant advantage of this new space is you can make ads for your new brands on Instagram and share new ideas and news about your projects on both platforms.
What Are the Advantages to Buying Followers on Threads?
There are lots of benefits of buying followers for your Threads account. First, your visibility and credibility can increase immediately. Thanks to our valuable service, you can gain followers organically, of course, depending on the quality of your posts and your niche. You can make money in a short time, both by buying followers and updating your profile according to your social media strategy.
Are the Threads Followers Real or Bots?
We sell authentic Threads followers because we care about our valued customers. We don't want to offer a one-time service; on the contrary, we want to satisfy our customers and enable them to visit our website frequently. We provide you with real people, not inflated numbers; therefore, you can easily increase your engagement rate, visibility, and credibility on the platform.
Does Views4You Have a Refill or Refund Policy for Threads Followers Service?
Yes, we have both refund and refill policies to avoid unpleasant situations which our customers can encounter. Contact us if you aren't content with our follower packages, and we will pay you back. Besides, you may encounter the problem of a drop in purchased followers, but don't get mad without talking to us because we have the solution. We replenish your followers for free to complete your order. Isn't that awesome?
Do You Have Different Services for Various Social Media Networks?
Yes, we have various services for other apps, such as TikTok, YouTube, Instagram, and Telegram. You can buy Instagram followers to enhance the visibility of your photos. Many users on social network platforms prefer our top-notch services to keep their success; join us and see the fantastic results.
Is there a Limit while Buying Followers on Threads?
No, there isn't any limit while buying Threads followers. You can purchase various packages at the same time to reach your goals and dreams. Or you can prefer to purchase piece by piece to monitor the growth of your social media platform more easily. You can buy daily, weekly, or monthly to reach millions; it's totally up to you.
Are the Followers I Bought Permanent or Contemporary?
The followers you bought from us are entirely permanent because they are high-quality and organic. Even if you experience a drop in the packages you purchase from Views4You, thanks to our refill policy, you can obtain new ones for free. Some other providers also give this promise; be aware because their generated followers can be fake or bot accounts. Even though they send new followers, it can't go beyond the inflated numbers; it's most likely to drop-in time.
Do You Need My Threads App Password to Deliver My Order?
No, we don't want your password for applications. Our purchase and delivery processes are so straightforward. You don't have to fill in long documents; you can purchase Threads followers with a few clicks. You just need to fill in some basic information, such as your Threads username or URL, the chosen packages, and your email address. After you complete your purchase with one of the various payment options, we'll email you the delivery timeline so you can monitor the process.
Can I Buy Followers for My Business Account on Threads?
Yes, of course! You can buy followers for your business accounts because you need more engagement, authentic Threads likes, and reactions for Threads posts to make your brand's name, which you can obtain by choosing Views4You. You can share your fresh ideas and interests on the Threads feed with your new followers bought from us; therefore, you can interact with them in a fun way.