Views4You- The Most Preferred Destination to Buy Spotify Plays Promptly
Do you want to obtain more streams and join official Spotify Playlists? Then Views4You is precisely where you belong. By buying plays that are genuine and active, you can have real Spotify streams and become a part of the platform's playlists. With our organic plays, you can hit many targets with one arrow!
SSL Encrypted Payment Gateway
With our encoded state-of-the-art payment system, your sensitive and personal data is safe. You can complete the purchasing plays process by knowing that your payment information is protected against unauthorized access.
High-quality Plays for Music Creators
Views4You supports you as an artist on the Spotify platform to become a megastar in no time. You can buy Spotify streams that are exclusive and organic to attract monthly listeners and enhance your credibility on the platform. Thanks to our premium-quality plays that make a lasting impact, you can elevate your music career.
Affordable Prices for Spotify Artists
We believe that every artist deserves a chance to get their music heard without running out of money. That's why we offer very affordable Spotify plays packages to take this opportunity. We appeal to every musician with both cheap and top-quality music services.
Day and Night Expert Team
Our dedicated customer support team is available 'round the clock to cater to your needs. Whether you have questions, need assistance, or want to express an opinion, our experienced team is available 24/7. You can trust our passionate and expert professionals to assist you at every step of your music career.
Speedy Delivery with Order Monitoring
Our dedicated customer support team is available 'round the clock to cater to your needs. Whether you have questions, need assistance, or want to express an opinion, our experienced team is available 24/7. You can trust our passionate and expert professionals to assist you at every step of your music career.
To Enhance Your Visibility in Music Industry and Reach More Spotify Followers: Buy Real Plays from Views4You!
Did you know you could enhance your Spotify engagement on the platform by buying plays? Purchase more streams from Views4You to boost your Spotify song and see the results right away!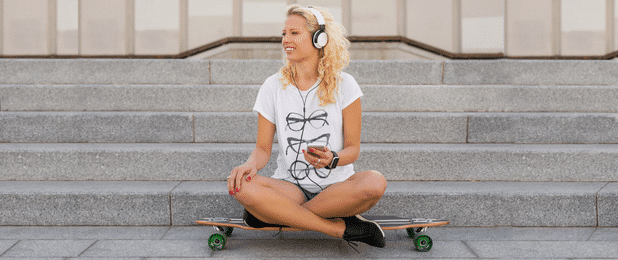 Why Should I Invest in More Spotify Streams?
Investing in more Spotify plays can have various benefits for your music. Thanks to our "buy Spotify plays" service, your visibility on the online music platform will increase. Besides, your songs are more likely to appear in official Spotify playlists, search results, and personalized recommendations. This heightened visibility leads to more Spotify monthly listeners organically.
What's more? A higher Spotify play count can dramatically boost your credibility and social proof as an artist. When Spotify users come across your songs, they may notice the number of plays, which creates a perception of quality and popularity.
Views4You's "buy Spotify play" service is your chance to enhance your visibility and credibility; as a result, you can become a superstar and earn money by making top-notch music.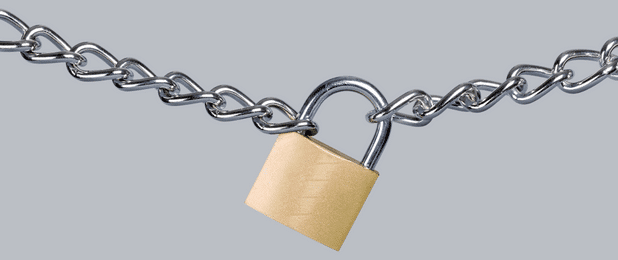 Is Buying Plays Safe for Spotify Promotion?
The answer is yes and no; it depends on your chosen provider.
Yes, if you buy Spotify plays from Views4You–the most reputable social media growth service provider. We sell real and organic plays to assist your online presence on Spotify. Our plays are legal and comply with Spotify's terms of service; therefore, no worries, you can focus on making wonderful music for your audience.
No, if you prefer other providers who generate fake plays and use bots. These are illegitimate or fraudulent services; they can violate Spotify's terms. Moreover, your account may face penalties or even be banned. These situations cannot help your career; on the contrary, your credibility will immediately decrease.
When it comes to buying Spotify plays, researching and choosing a trustworthy provider who delivers organic and genuine plays is really crucial. Lucky for you, Views4You is here! Thanks to our transparent and legitimate services, many artists reach their dreams in no time.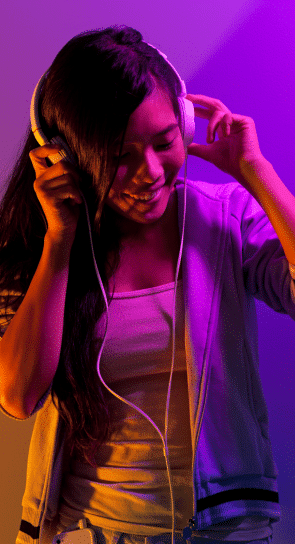 Turn Your Spotify Artist Profile into a Dazzling Success
Are you ready to transform your Spotify account into a resounding triumph? With suitable packages and a provider, you can captivate your listeners and take your career soaring to new levels.
If you're a newbie on the Spotify platform, you must optimize your artist profile by crafting a compelling bio that reflects your unique story and musical style. After you complete your profile, you need to add your songs to be discovered by other users.
Initially, you have difficulty attracting listeners' attention and creating a fanbase. You may need a little boost to become a popular and successful musician. Views4You is your savior! We offer you the Spotify plays service to reach the number of streams that you deserve. With high-quality plays, you can gain millions of listeners and quickly become visible on the digital music platform.
Seize this opportunity to turn your artist profile into a captivating success story.
Reviews
"I didn't believe those kinds of social media growth service providers, but I overcame my prejudice. I tried Views4You's 'buy Spotify plays service,' thanks to my friends. I am very amazed by the results after purchasing plays. Now, I am visible in music marketing, and as a result, my Spotify streams have increased. Many Thanks, Views4You"

"This is one of the industry's most remarkable Spotify promotion services. I also tried their top-notch YouTube and Instagram services. Views4You is my favorite provider of services for various social media platforms."

"Fast and reliable service for independent artists to support music promotion. My new songs are listened to by active users, which leads to more streams on Spotify. I'm so thankful."

"Thanks to the buy Spotify plays service of Views4You, I've gotten new listeners organically. My Spotify streams increased, and my career headed straight for the top."

"After I placed an order, my Spotify plays delivered within a few hours. I immediately began seeing fantastic results– the most outstanding ones–my Spotify account and playlist followers increased—many thanks."

Frequently Asked Questions
We're aware that it's a tough decision to buy Spotify plays from a provider. However, Views4You is one of the best sites to buy Spotify services. If you have doubts or questions about our premium plays, don't sweat it; just read our comprehensive FAQ section or contact us at [email protected].
How Can Buying Spotify Plays Benefit Your Music Career?
Buying Spotify plays is beneficial for musicians on the platform. First, thanks to our service, the visibility of your songs can soar and attract large Spotify monthly listeners organically. If you're a newbie in the online music industry, you need more plays and followers to get famous on the Spotify app in a short period. Higher play counts can attract the attention of professionals, as well as lead to potential collaborations or opportunities. As a result of purchasing plays from Views4You, your music career skyrockets swiftly.
Does Views4You Offer a Refund or Refill Policy if I'm Dissatisfied with the Spotify Plays?
Yes, we have refund and refill policies to make our beloved customers happy. We care about you and are here to support your music career. When you utilize our services, you'll be glad you did and will come back to buy more plays. We'll pay you back if you're unsatisfied with our premium services.
How Many Spotify Plays Do I Need to Buy?
There are no limits! You can buy daily or monthly plays, as many as you want. You can buy a million plays, of course, piece by piece. Today you can buy 100, tomorrow 500, next week 1000 and keep purchasing. You need to pick packages to reach your dreams. Whenever you want, you can visit our website and buy lots of streams at once or little by little.
Is It Possible to Determine My Target Audience While Buying Plays?
Actually, it is not possible directly to determine your Spotify listeners. But we offer options to tailor your music plays based on specific demographics or geographic regions to match up with your monthly listeners.
Do You Need My Spotify Password During the Purchase of Playlist Plays?
No, of course we don't need it. If other providers ask for your Spotify password or other sensitive data, keep them to yourself. In all likelihood, they'll attempt to deceive you into taking all your money or success. You should only submit your Spotify username, email address, preferred packages, and payment information when you buy plays from Views4You. Don't feel anxious about the payment process because we have an encoded system to protect your financial data.
Are the Plays of Views4You Real or Fake?
We don't send fake plays from bot accounts to inflate your artist's account. You can buy real Spotify plays from us coming from active users. We are proud to provide exclusive Spotify services to many artists.
Are Views4You's Playlist Plays Temporary or Permanent?
Our Spotify plays are permanent; thus, there is a low chance that you'll experience a drop in numbers. If you encounter this situation, immediately communicate with our expert team to handle it. Thanks to our permanent high-quality plays, the visibility and credibility of your music will be long-term.
Can I Buy USA Plays for a Particular Song?
Yes, buying USA plays for specific songs to boost them is possible. Consider bringing your few songs to the forefront, which have the potential to attract the attention of other Spotify followers, professionals, or other artists. Thus, you don't have to buy Spotify followers to enhance your account; the new users can notice you when, of course, your visibility increases thanks to our "buy Spotify plays" service.
Beyond Spotify, What Other Social Media Platforms Does Views4You Cater to?
We have services for different social media platforms such as TikTok, YouTube, Instagram, and Telegram. You may want to buy likes and followers to become a shining influencer on the Instagram platform. To stand out from the YouTube community, buy subscribers, views, and likes. Remember, we are here to assist you on your exciting journey in the social media marketing industry.
Does Buying Plays from Views4You Comply with Spotify's Terms?
Yes, our plays service complies with Spotify's terms because they are real and authentic. Thanks to our advanced technology, your Spotify account will be safe. You can create playlists and buy real Spotify streams for each song safely. Trust us and focus on making high-quality music; the rest is on Views4You.