Views4You- The One-Stop Shop for Skyrocketing Your Facebook Page By Buying High-quality Views
Buying Facebook video views to become a famous influencer with your posts is the most efficient solution! Here is a fantastic chance to gain real Facebook users organically by benefiting from our exclusive views packages. You can hit more than two targets with just one arrow.
Organic Views for Real Profiles
Views4You's top-quality views come from an extensive Facebook engagement group, guaranteeing your content is imposed upon an engaged and diverse audience. You can prefer our high-quality views to gain organic growth for your Facebook profile.
Speedy Instant Delivery
With our fast and instant delivery option, you can expect a significant boost in your Facebook views overnight. We cater to the quickest and most efficient option to buy Facebook video views; therefore, you don't have to waste time anymore to gain popularity and reach a broader target audience. Also you can use the speedy version as you do when you get YouTube views fast, you can do the same purchase for Facebook too.
SSL Encrypted Payment Gateway
Buying views from Views4You is the safest because we have an encoded payment system. We safeguard your financial data with trusted payment methods. Unauthorized accesses are beside the point; you can purchase Facebook video views without worrying by preferring Views4You.
Affordable Prices
We have very cheap Facebook views because we want also to help people who start, especially from scratch. Even though our packages are affordable, we don't compromise the quality of the video views. You can get the assistance you need for growing your Facebook page without being out of pocket.
Expert Customer Care Team
Our dedicated customer support department provides day and night support to ensure you receive the necessary assistance. Before and after you buy Facebook views, you can contact our valuable team to gain more information or ask questions about all the services Views4You caters to.
Make a Splash on the Facebook Platform With Real and Organic Views!
As a reputable provider, we know you are working hard to achieve your goals on the most-known social media platform. That's why your savior- Views4You is here! Thanks to our Facebook video views services; you can make your dreams come true safely and quickly. Don't burn light and give a chance to our exclusive Facebook video views packages!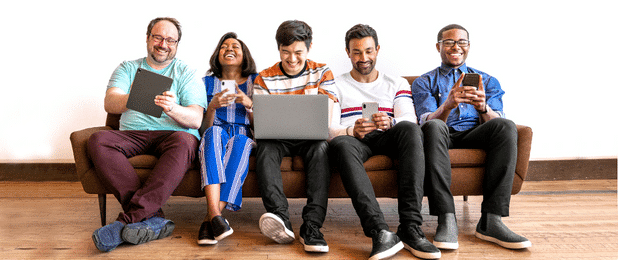 More Facebook Video Views, More Organic Engagement
Remember, more views mean an expanded target audience and increased popularity on the Facebook platform. You can attract the attention of other users by buying Facebook views easily. With a little boost, you can increase your view count and share your high-quality content with more people. This is the most efficient and perfect solution to increase visibility and improve credibility because Facebook views serve as social proof for your profile.
Thanks to our genuine and real views, you can gain more organic followers and engagement due to enhanced credibility and visibility. At short notice, with our extra little help and your effort, many people will see your Facebook content on News Feed. Are you ready to become a popular influencer on Facebook?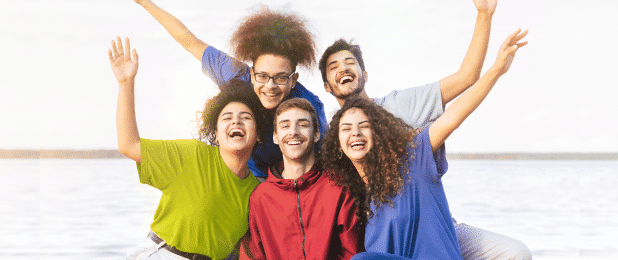 Is Buying Facebook Views Safe for My Page?
If you prefer other providers except for Views4You to buy video views, your profile may be in danger because most sell artificial and fake views from bot users. The Facebook algorithm can detect this purchase, and your account can be suspended or banned permanently. This process may also harm your popularity; your reputation immediately falls into disrepute, leading to a significant loss of credibility and reliability in social media.
Luckily, you've got us! Your video content and accounts will be safe thanks to Views4You's premium and real views. Our services comply with Facebook's terms, which cannot be detected any abnormal activity when you buy views from Views4You. Also, we deliver your order in pieces within approximately 48 hours because we don't want your paid service to be detected by the advanced algorithm of Facebook.
With our real and authentic views, you can skyrocket your video's visibility on the Facebook app and get simultaneous support for other apps. Prefer your one and only social media growth company- ViewsYou, and open many doors for your influencer career.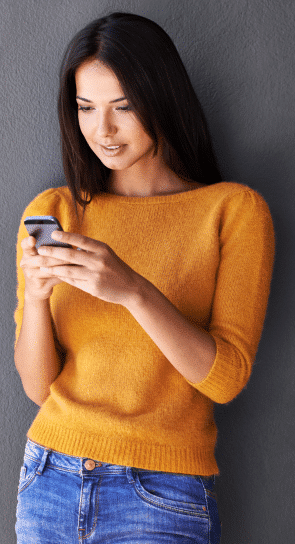 How Can I Buy Facebook Video Views from Views4You?
Our purchase process is straightforward; you don't have to fill in complex documents or spend lots of time on our website. Visit our webpage, "Buy Facebook Views," and you will see our exclusive packages. Pick the desired number of views to boost your Facebook video posts, then click the "buy now" button to continue purchasing.
In the next step, we want you to write your email address and add a Facebook video link. Lastly, you will make the payment by choosing a debit/ credit card or other online method. That's it; you have placed an order! Our team begins working on your order round-the-clock once your purchase is verified. We will email you the delivery timeline and other information about your payment. We have a transparent and trustworthy process in every step of buying Facebook video views.
Isn't it amazing that such a unique company serves you? Choose Views4You's quality Facebook video views and embrace the miracles on your page in just a few hours.
Reviews
" I have newly created my profile and uploaded lots of Facebook videos to my page. I noticed that I needed more views for my high-quality videos. I searched for Facebook services and encountered Views4You. I was fortunate! They have fast and top-quality services—many thanks."

"The best site to buy real Facebook views! I can see a rapid increase in the visibility of my two or more videos. Besides, thanks to this little boost, you can gain FB followers organically. Wonderful!"

"Thanks to purchasing video views, many people visit my profile to watch videos. This is a big jump for me. Views4You is the most suitable platform to boost my account."

"With two Facebook video views packages, my target audience in my niche is amplified immediately. You always need more Facebook users and views to stand out in the platform."

"Views4You's website is the most navigatable one! I buy views with just a few clicks. They don't have complicated and ridiculous procedures. Thanks a lot."

Frequently Asked Questions
Hey, Facebook users! Do you have questions about our premium views? If so, you can read our detailed FAQ part. Also, you can glance at the positive reviews written by real accounts to form an opinion about our transparent service. Please, contact us for further inquiries via [email protected].
Why Are Views4You Considered One of the Best Sites to Buy Facebook Views Services?
We provide Facebook video views that are active and authentic to many users because we know the inflated numbers don't make sense for your careers. As real users, you need more views and likes to enhance your Facebook presence organically. We analyze day and night views and likes, whether real or not. Views4You's priority is always customer satisfaction; that's why we work so hard to ensure top-notch services. You deserve the best; therefore, we are here for you!
How Many Facebook Views Can I Purchase for My Profile?
We don't have any FB video view limits. Yes, you read it right! You can buy as many views as you need. Even you can purchase a million plays! It is entirely up to your requirements and budget. You can buy more than one package at the same time, or you can prefer just one to test our quality. You can buy daily, weekly, or monthly plays for your Facebook videos according to your marketing strategy.
Does Views4You Sell Real or Fake Views Coming From Bot Users to Inflate My Account?
Of course, genuine and organic Facebook views! We take pride in selling authentic views to boost your page. We don't sell social media services just for money; we want to perform good service to help people who want to become more visible on various social media platforms and increase engagement, credibility, and reliability. Many users prefer us to buy real Facebook views and are so glad about our top-notch, reliable service; they frequently revisit our website to buy packages for other social media accounts.
How Can I Boost My Particular Video Except Buying Facebook Services?
You can write a video description short and sweet to enhance your credibility and reliability on the platform. If you join Facebook groups, you can share videos on those communities; therefore, you can obtain new friends if they think your content is worth watching. Also, you can share your video URL on other social media platforms to gain more followers on Facebook. The keys to achieving more engagement and friends on Facebook are buying views and creating high-quality videos regularly. Now, buy Facebook views from Views4You and reach your goals in no time.
Do You Have Other Services for the Facebook Platform?
Yes, we have a likes service for Facebook users who want to make their posts more visible in a quick and safe way. You can buy Facebook likes to increase the credibility and reliability of your page. Thanks to purchased likes, becoming a well-known influencer in your niche is possible. With our extra help, you can make your posts discovered in a short time.
Do Views4You Have Different Services for Other Social Media Platforms?
Yes, Views4You has a range of services for different social media platforms such as YouTube, TikTok, Instagram, Threads, Spotify, and more. You can buy YouTube subscribers, likes, or views to boost your channel and become one of the most popular influencers in your niche. To become a star on Instagram, you can purchase likes, views, or followers for your page. Thanks to our Spotify plays and followers services, you can become a megastar in the music industry.
Does Views4You Offer a Refill Guarantee or Refund Policy?
Yes, we have both refill and refund guarantees for our beloved customers. If you come across a drop in your purchased views, you can contact us; thus, we can handle this issue by replenishing your order with new views. Also, if you are unsatisfied with our Facebook views, we will pay you back.
Do I Have to Take Action Before Buying Facebook Views?
No, you don't have to take any action, such as sharing or liking a post, before buying views from Views4You. Also, you don't have to follow any pages to boost your engagement. You just need to visit our related page and buy Facebook views in minutes.