Social Media Marketing Services of Views4You Now Offering Twitter Likes
We help you boost all the social media platforms, and use all the tools organically to make sure you climb the ladder of fame by getting more followers, likes, and views to your accounts. Now, we've created packages for your X profile. If you'd like to know more about our new quality service, we listed reasons to choose Views4You.
Affordable Prices for Broader Audience
Having high quality Twitter engagement doesn't mean you'll pay what it costs. It's a matter of providing genuine help. That's why we offer less than what it should actually be costing. Pay less, get more with Views4You.
Customer Support Team 24/7
We have a team of social media marketing experts here at Views4You who are ready to answer all your queries within just a few minutes. We deliver X services with the best guidance. Reach us anytime you're in need.
Premium Quality Twitter Likes
Active users are the key to growing a healthy X presence. As long as they're real and organic, the Twitter algorithm cannot claim they are fake likes. Because Views4You makes sure they are just like the normal X likes that any real user can click.
Money Back Guarantee as a Social Proof
Buying Twitter likes can make you nervous, especially if you're new. But to make you comfortable we guarantee money back as a social proof. You can now concern amplifying your social media campaign with no distruction. Views4You'll handle the account growth for you.
Secured Payment Method
Online world comes with many gray areas open to discussion, especially when it comes to payment methods. Views4You makes all this green for you, you buy X likes with secured systems which we require no sensitive information.
Experience the Best Marketing Strategies
Are you want to become one of the social media influencers whose social media accounts liked, and followed? To implement the best marketing strategy, you should meet what the online world asks for. We know the answer,
Likes
Can I Improve My Brand's Visibility When I Buy Twitter Likes?
Certainly, it's a cliché saying that the more likes you get, the more likely you attract other social media users to follow your accounts. It's also true for Twitter. Therefore, buying Twitter likes positively boosts your brand's visibility as it allows your tweet to be highlighted by the platform.
It's also essential to complement a strategy with other proven techniques to maximize the impact. Here's how you can further enhance your brand's visibility on X: Shorten what you're about to say. Twitter is not platform to post like a blog, and choose your words carefully while doing it. Use emotional and strong words by not skipping adding related hashtags. Always follow the trend topics to create one for yourself. Finally, know when to post. Because everyone has a lot to say, don't let your words be lost because you posted them at the wrong time.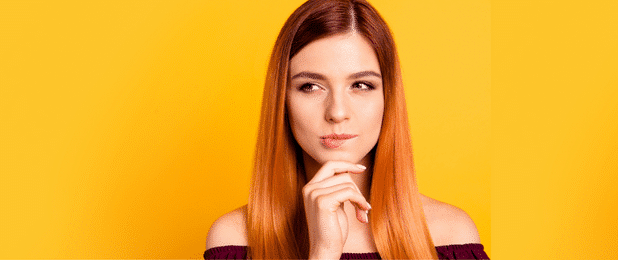 Are These Real Twitter Users Who Like My Tweets?
Unlike other social media services, Views4You implements genuine strategies and real likes that Twitter's algorithm doesn't suspect as fake likes. This results in an authentic and thriving online presence for our users, where every like comes from real X accounts belonging to actual individuals who genuinely appreciate your content.
Say goodbye to suspicious activity and bot-generated likes; Views4You prioritizes the integrity of your online presence, giving you the confidence to focus on what truly matters – creating compelling content and connecting with your audience. Try Views4You today and witness the positive impact of real engagement on your Twitter journey!
Reviews
"I bought various social media services from Views4You. The last one I purchased is real TikTok views. My engagement and visibility on the platform increased remarkably in a day. Wonderful!"

"I preferred to buy TikTok views packages from Views4You. Thanks to them, I easily reached more followers and my target audience."

"A few hours after I bought TikTok views, I gained more exposure on Explore Page of the social media network. I observed that I obtained valuable social media followers organically. Many thanks."

"I bought three packages for my TikTok videos, and the results were incredible. I will also buy TikTok followers for my account to expand my community."is service without any doubts. Many thanks."

"Views4You is the right place to buy views from active TikTok users. I tried, and approved! This is fantastic; thanks to this reliable service provider, I can quickly grow other social media networks."

Frequently Asked Questions
Social media is a huge space to have so many questions in mind. As Views4You we answered some of the most frequently asked questions to make your purchase easier.
Does Views4You sell Twitter retweets?
There is no option to buy Twitter retweets from Views4You. But, we carry your feedback to make Views4You a better social media shop. If you want this service to be included in our list, please e-mail us via [email protected]
Does Views4You sell Twitter likes?
You can buy Twitter likes from View4You and experience real users' boosting effect. Visit our page to find your new X followers.
How can I be sure of the service quality of Views4You?
Although our X promotional services are new, we take pride in delivering the most popular service from the day we launched it. You should look no further to find best sites to buy X likes. Because, it's Views4You. Read how the press mention our services, and how the customers leave reviews. If this isn't enough for you, buy a small number of likes, see the difference and refreshing effect of Views4You. Then you'll come back to buy more for your own will with affordable prices.
Can I buy X likes from my target audience?
We've the option to choose your target audience when buying Twitter likes. It'll be listed when you choose your package and go to check out section.
Is there any effect of buying social media services on my social media presence?
Sure thing! When your accounts have large following and impactful engagement, your other accounts become more triggering to check and follow. Because people eventually want to know more about what you post on your other accounts since they think it's worth following you and becoming a part of your ever evolving community. Finally, you'll have a strong social media presence.
Does Views4You help to create my social media strategy?
As a perfect social media marketing agency, Views4You doesn't stop only by selling likes, views, and followers. We also have a team of professionals who create our blog posts, and system lays behind Views4You's genuinity. Therefore, we're very experienced on how all the social media platforms work and what is best to implement on your social media strategy. It'll take just a few clicks and questions to find out what is fits for your purposes. Ask the support team to be guided by the experts.
Is buying twitter likes is the only way to grow X organically?
Having Twitter likes strongly affects your visibility and growing on the platform whether you buy it or have it on your own. But, not everyone as lucky to find likes for themselves. That's why buying it stands as the best way to consider it. Of course, it's crucial to find the right place like Views4You. Because we'll make it just like you have them organically.
Do other Twitter users know that I buy X likes?
No one will ever know that your X engagement is based on something you bought. In Views4You, we don't require sensitive information and implement an encrypted security system while sending organic user likes to your Twitter account. Unless you tell anyone, nobody'll ever notice the purchase.
Will my Twitter account be banned if I buy Twitter likes?
Although X does not recommend to buy X likes, no algorithm suspects from organic growth. So, the answer is no. Your account is safe with Views4You growth services. Look no further than our quality. Because we don't guarantee what other social media marketing services do. We support what we sell only.
Does Views4You provide real twitter accounts or fake accounts to engage with my tweet?
The only engagement you can buy from Views4You is real, organic, and active users'. Our loyal customers are the proof of achieving valuable recognition as their marketing campaigns indicates.
How can Views4You be so successful in delivering quality service to major social media platforms?
This is all about dedication. This not only a social media marketing service that sells goods for its customers, but a true free guide on building an online presence. Once we had YouTube services only to prove the world we're number one. Now, nobody can stop our quality services. That's why we start offering more to you. Soon, we'll be covering all the media with love, respect, and dedication.