On YouTube, individuals and organizations can create channels to share enlightening and enjoyable content with viewers that lasts for as long as you leave it on the platform. Subscribers can support these channels and grow community with content creators. However, there are instances when users leave comments that can be harmful and hateful within their YouTube community. To address this issue, many YouTubers choose to delete YouTube comments made.
Additionally, users may accidentally leave comments on a YouTube channel comment section and wish to remove them.
If you're an active YouTube user, you may have left comments that you no longer agree with on some videos. Alternatively, other users may have made hate speech comments on your videos as well. While commenting is a great way to engage with others and share your thoughts, sometimes you may want to delete a specific comment or all the comments you've ever made on YouTube, since you are in full control of your page.
If you've changed your mind, made pointless arguments, or want to remove an inappropriate comment, deleting YouTube comments is a simple process—whether you use a desktop or YouTube app.
In this guide, we will walk you through the steps to delete comments on your YouTube channel using both a PC and a mobile device. As the video manager on your YouTube channel, these steps will be straightforward and quick for you.
This how-to blog aims to guide users on the right steps to take for YouTube comment deletion on each device and for all the different situations. Find any answer you need for deleting comments on YouTube here!
Author's Note: When you try to remove a comment on someone else's video, you may not be able to do so if the video owner has disabled comments or deleted the video.
Delete YouTube Comments on PC
If you are wondering how to remove YouTube comments on your PC, the process is quite straightforward. Follow the steps below to delete your YouTube comments via a PC.
Open the YouTube website in the desktop browser and sign in to your account.

Navigate to the channel's video page containing the comment you wish to delete.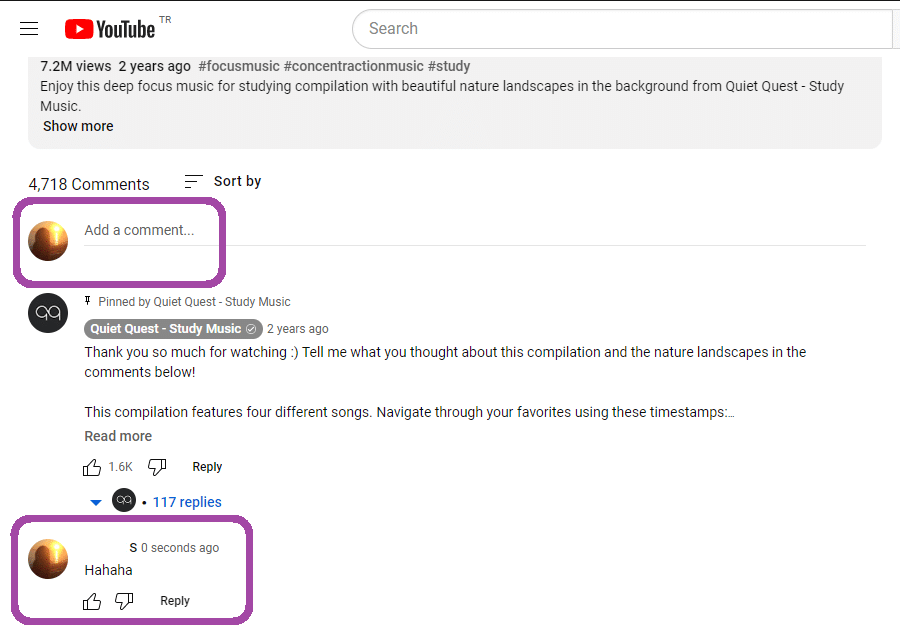 Try to find the specific comment and hover your mouse cursor across it.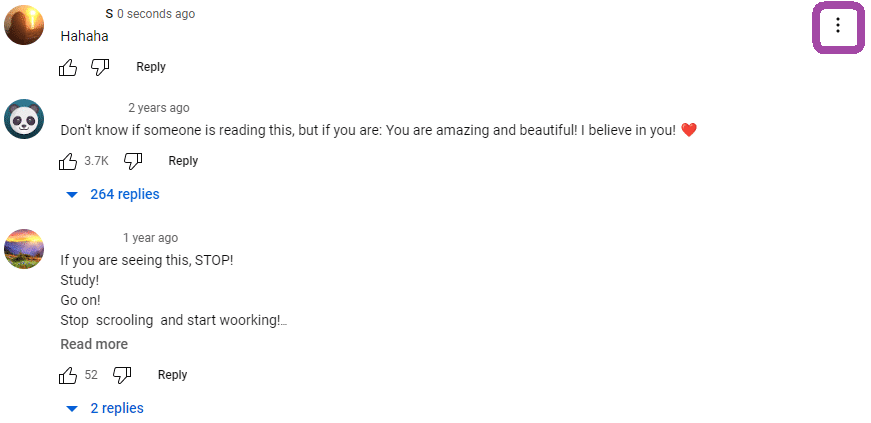 Tap the three dots that appear on the right side of the comment.

Click "Delete" which appears in the drop-down section.

Confirm that you are deleting the comment by clicking "Delete" again.

Note that if you delete a comment, it will be permanently removed from the platform, and there is no way to retrieve it!
Delete YouTube Comments on Mobile
Sometimes, you may not have access to a PC when you want to delete YouTube comments from your videos. No worries, it's also possible on your smartphone device or tablet. If you are looking to delete a YouTube comment on your mobile device, here are the sure steps to follow. Note that the steps are relevant for both Android and iOS devices.
Open the YouTube app on your mobile device and log in to your YouTube account.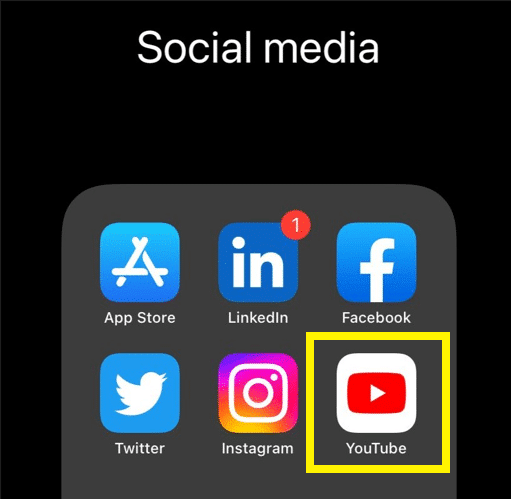 Navigate to the video with the comment you want to delete.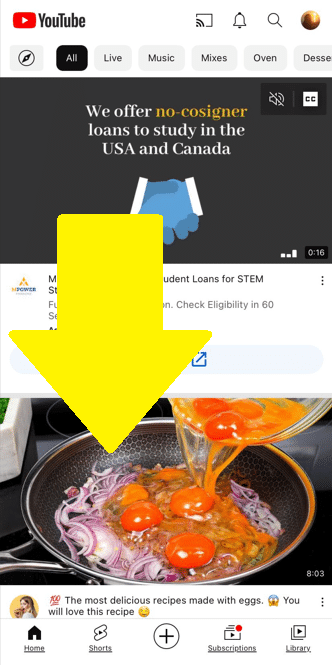 Scroll down and find the comment.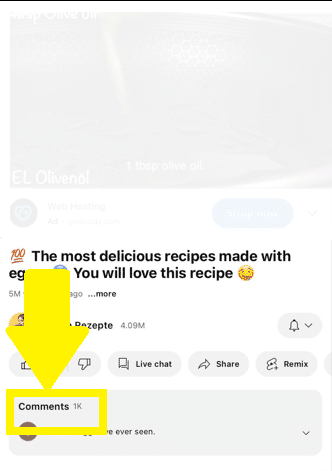 Tap and hold the comment you made until a menu appears.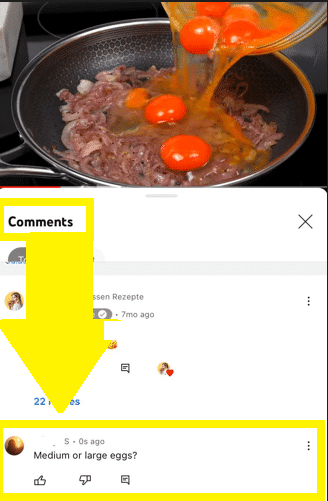 Tap the three dots to select either "edit" or "delete."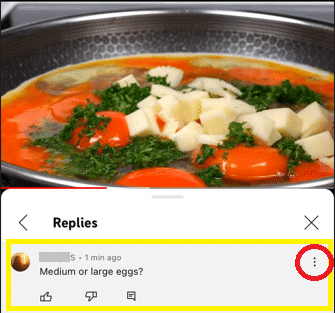 Select "Delete" to remove your comment.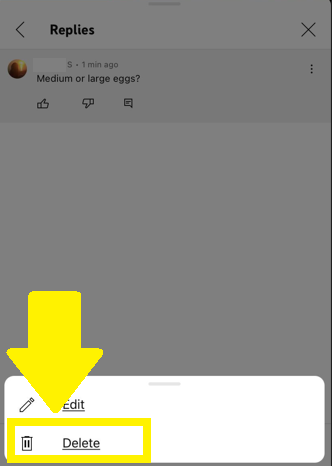 Confirm your choice to delete the comment by tapping "Delete" again.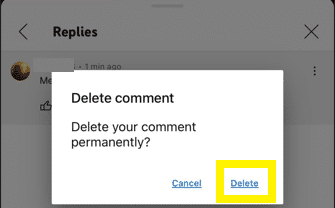 It's important to remember that once you delete a comment, you completely remove it from the platform, and cannot restore it.
Using YouTube Comment History to Delete Comments
Have you ever wondered how many YouTube videos you had commented on before? If you spend time on YouTube very often, you must have lots of them!
The great news is, you can check all of them on your comment history page. The greater news is, you can remove those comments if you want!
The process is child's play for both desktop and YouTube app users!
Delete Your Own Comment on YouTube History [Desktop]
Tap the three lines in the left corner of the YouTube homepage.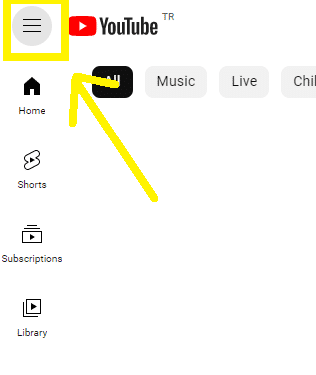 Select "History" and then click on "Comments" to access the Comment History. Alternatively, search Google for "My activity – Your YouTube Comments section."

Find the comment in the watch history under "Your YouTube Comments."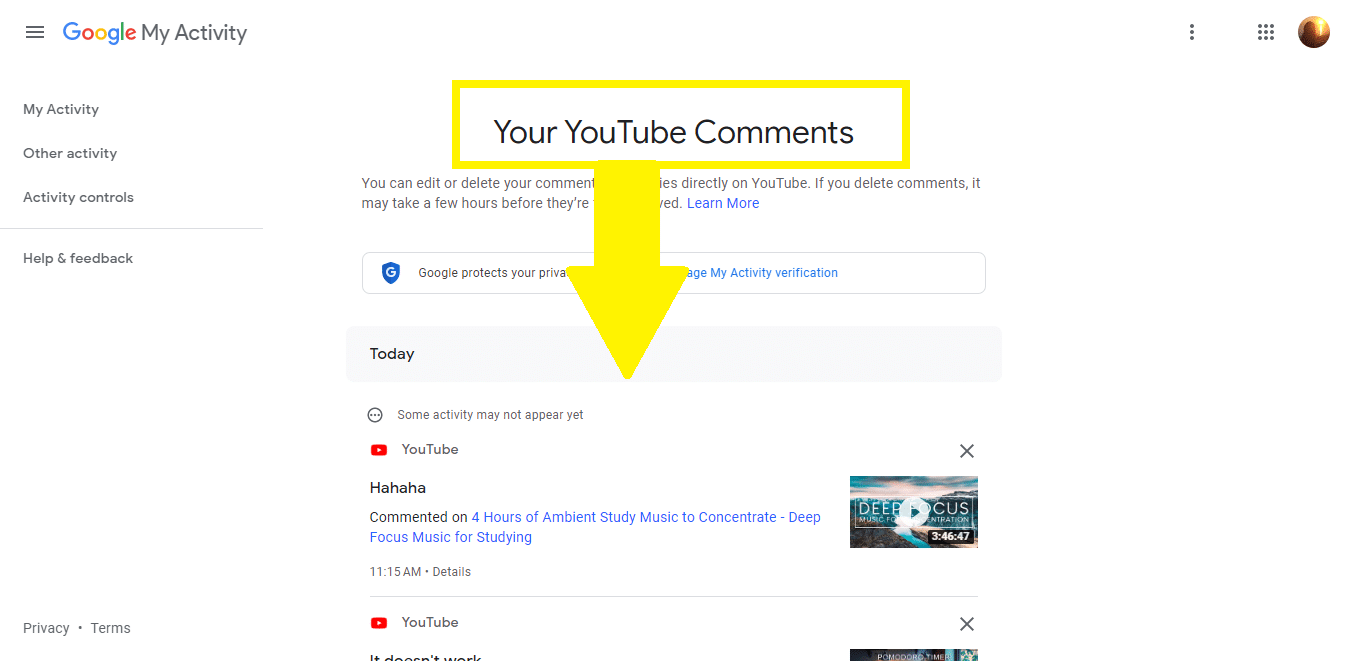 Without confirmation, you can simply delete comments by just clicking X.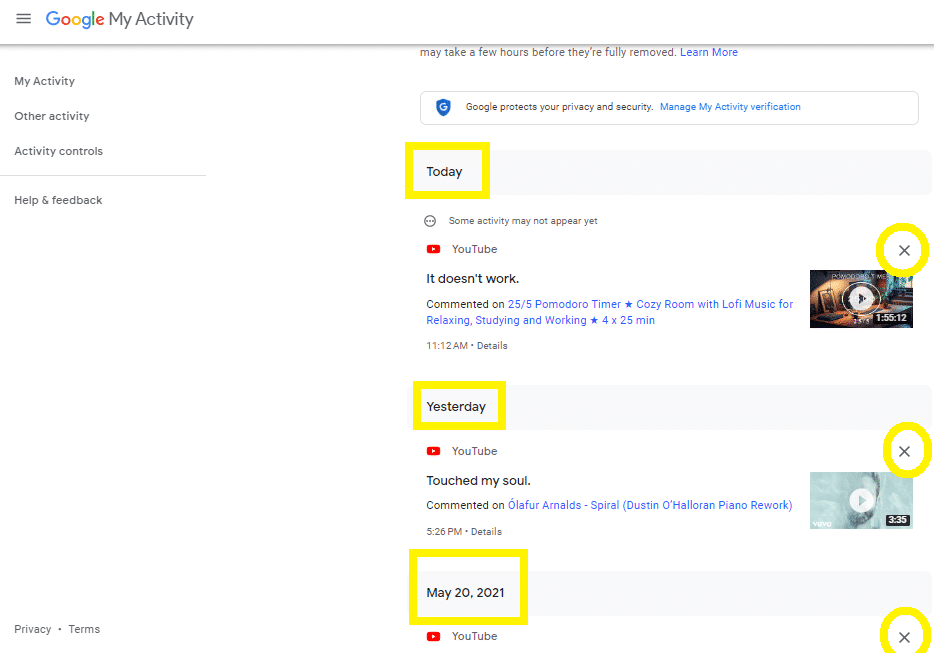 Click the X icon on any of the comments you want to delete. You will see the "Deleting now" notice.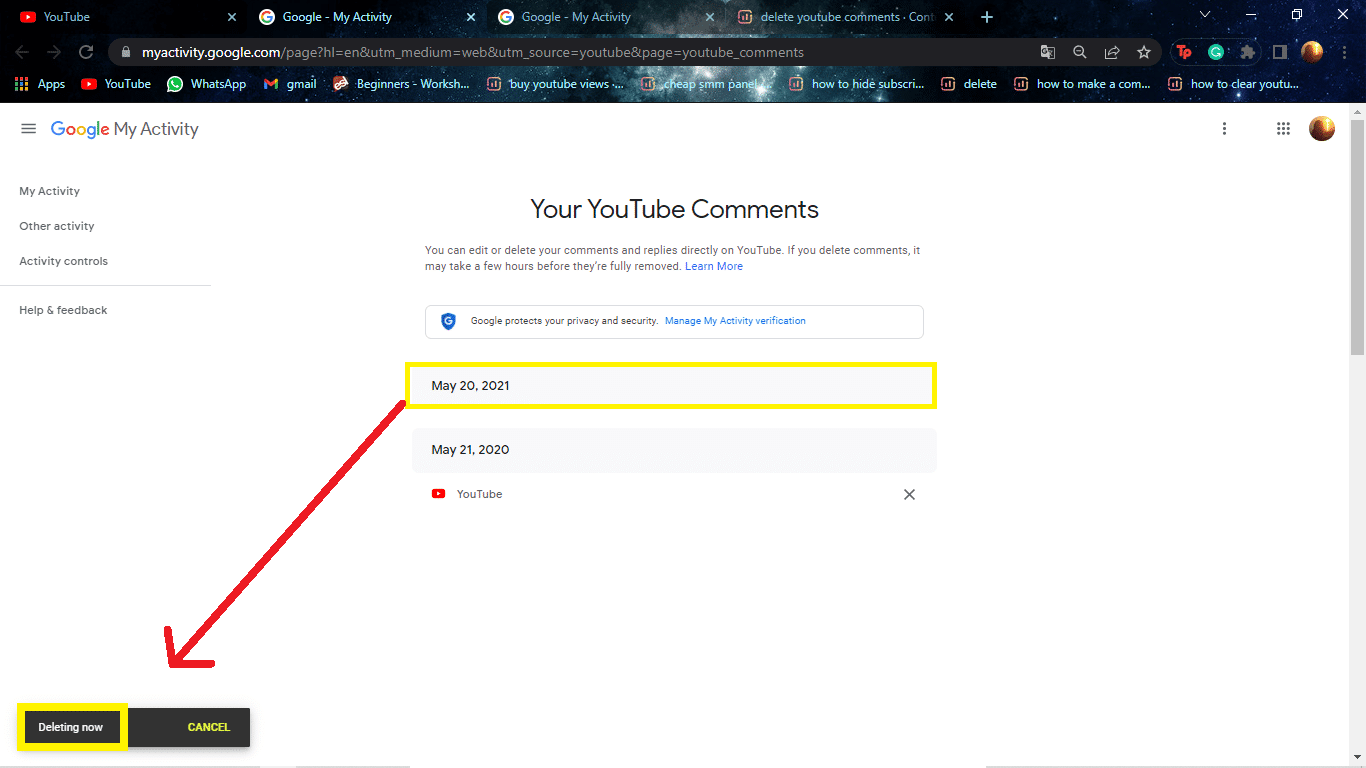 Delete Your Own Comment Via YouTube History on YouTube App
The steps are similar to the desktop version.
●     Search for the video that has your comment.

If it's someone else's video, go to YouTube History.
To access History, click on "Library" and search for the video in which you will delete your comments.

○     If it's your video, go to "Your Channel" by tapping your profile picture.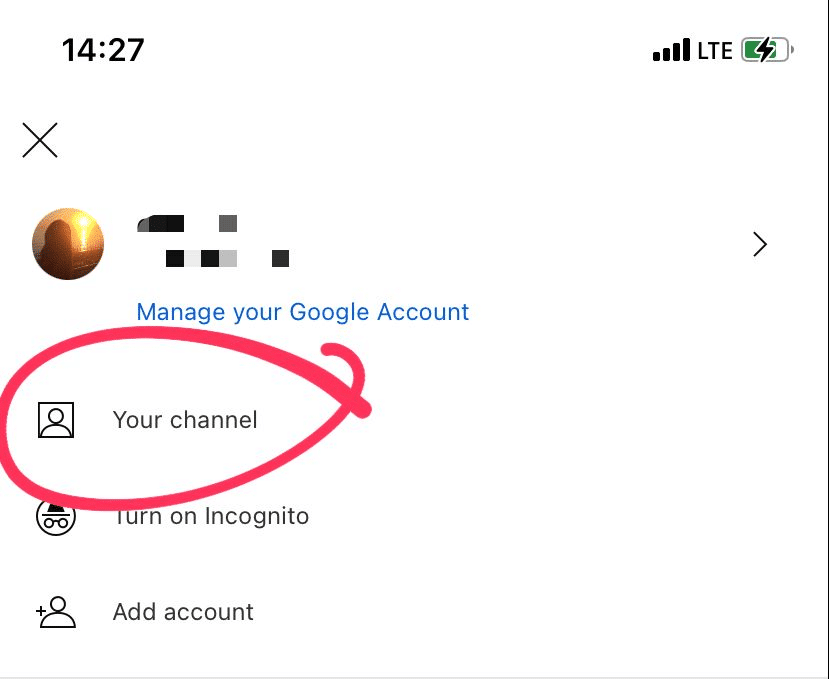 Try to find the comment you will delete.
Click the dots at the bottom corner of your comment and select "Delete".
Confirm this deletion of the comment to remove it from the video.
You must see a text box confirming that the comment deletion is successful.
That's it! Following these steps, you can easily delete comments you've posted on you or someone else's YouTube video from your phone.
Delete People's Comments on Other YouTube Channels
If you come across a hateful comment on someone else's video, you may not be able to delete it, but you can report it.
Let's get to reporting comments:
Open https://www.youtube.com/ on your desktop or use the YouTube application on your phone to connect to your account.
Locate the video where you post your comment. You can find it using the magnifying glass button on the homepage or locate it in YouTube History.

To access History on PC, tap the three lines at the YouTube homepage's top left corner and select "History".
To access History on your phone, tap the "Library" option and select "History" from the list.

Locate the comment you want to report.
Click on the three vertical dots on the right side of the comment and select "Report" that appears in a pop-up menu.
Tap "Report" at the bottom of the pop-up to end the process.
That's all! By reporting a comment, you're giving YouTube the opportunity to review it and potentially remove it from the video.
Delete All Comments at Once on YouTube
You have the option to delete all comments you ever posted on YouTube videos but doing this will temporarily hide your video content and it will permanently delete all comments you have made on all YouTube videos.
If you're interested in learning how to do this, continue reading.
Open YouTube on your PC to sign in.
Click your profile picture or the three lines near the YouTube logo.
On the list, click on "Settings."
Choose "Advanced Settings" from the list on your left.
Scroll down then click "Delete Channel."
Click on the option that says you want to hide your channel.
YouTube is going to inform you of what happens after you hide comments. Check the boxes to confirm the process.
Click on "Hide My Channel."
YouTube then deletes all comments on your account.
Frequently Asked Questions
What kind of comments should I delete on my YouTube video?
As a content creator, it's up to you to decide what kind of comments you want to allow on your YouTube video and what you should delete. Here are some types of comments that you might consider deleting:
●     Spam or comments that contain links to malicious websites.
●     Hate speech, racism, sexism, or other offensive language.
●     Irrelevant to the video's content or the conversation.
●     Meant to harass or bully other users.
●     Reveal personal information about yourself or others.
●     Spoilers or inappropriate content.
Ultimately, you want to create a safe and positive environment for your viewers to engage with your content. If you see comments that violate your community guidelines or make you feel uncomfortable, you should feel empowered to delete them.
How long does it take for a deleted comment to disappear from YouTube?
Once you delete a comment on YouTube, it should disappear instantly. If you have to wait too long, check your internet connection.
Can I retrieve a deleted comment on YouTube?
No, once you delete a comment on YouTube, it is permanently removed and cannot be retrieved.
Will deleting my comment also delete replies to it?
Yes, deleting your comment will also delete any replies to it.
Why can't I delete my comment on YouTube?
If you are unable to delete your comment on YouTube, it could be due to a technical issue or restriction set by the channel owner.
How do I delete a comment on YouTube Studio?
To delete a comment on YouTube Studio, go to the "Comments" section, find yours, click on the three dots next to it, select "Delete," and confirm it.
Does deleting a comment on YouTube affect my channel's visibility or ranking?
Deleting a comment on YouTube should not have any impact on your channel's visibility or ranking.