Guide to Get Your Personalized Channel URL: YouTube Handles
Publish date: 14.10.2022
Last update: 21.11.2022
YouTube is launching handles for everyone to chose their own personalized YouTube channel URL. Here is the guide of handles!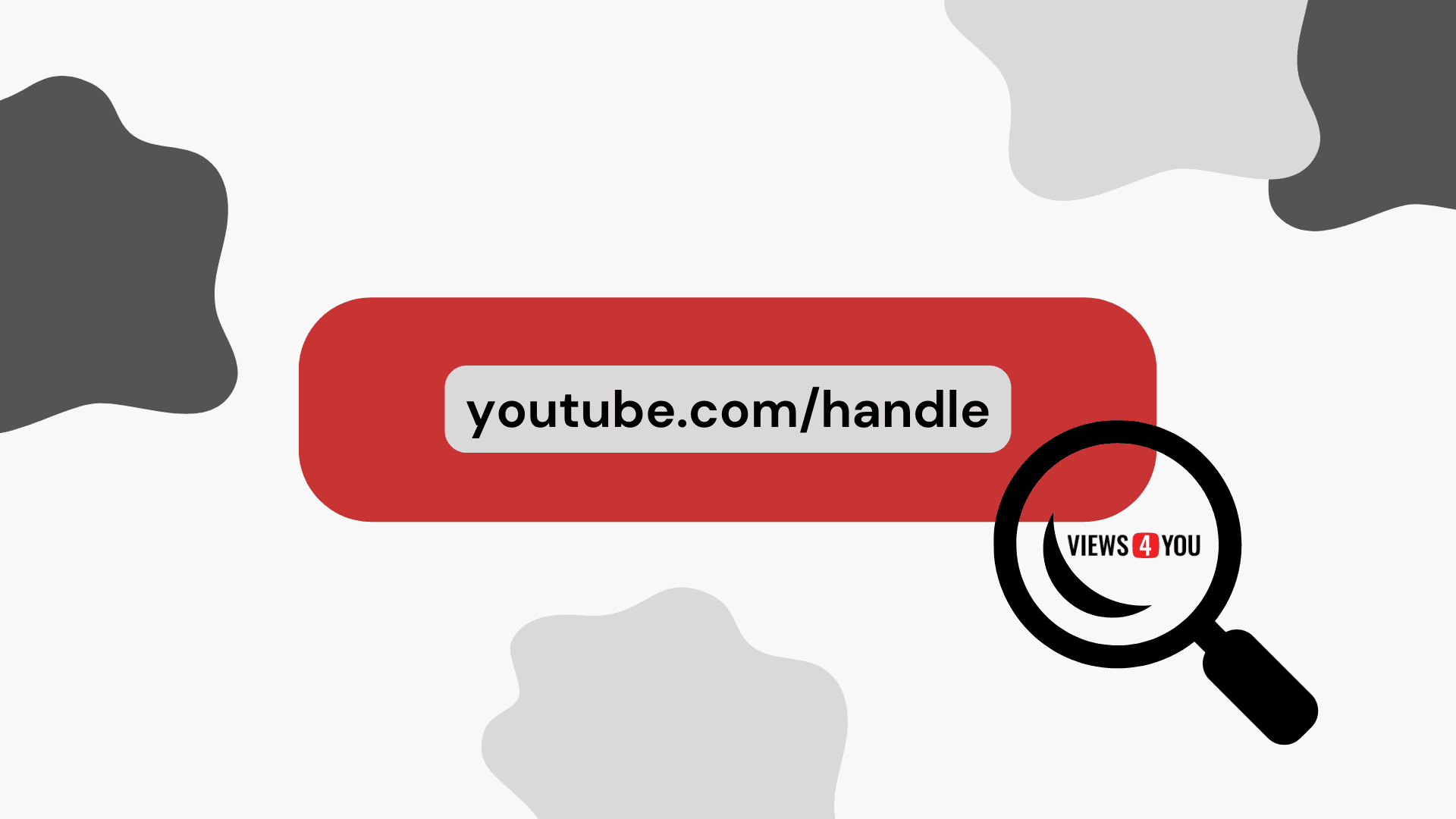 The king of video platforms, YouTube announced a new feature called "handles" which will be "a new way for people to easily find and engage with creators and each other on YouTube".
With this new feature, all unique users will be able to choose their own handle – the very own personalized YouTube URL written by the channel owner (i.e., if you want to be the only "views4you" on YouTube with this specific name, simply need to put "@views4you" as to chosen handle and your YouTube URL will look as such: youtube.com/@views4you )
YouTube has an untold number of daily users so that it's not a surprise for the platform to keep itself updated every day. It cares about every single of its users who make the platform number one for video sharing. And, YouTube will make handles eligible to everyone without conditioning 100 subscribers. It's an amazing thought to take action for every single YouTuber. I'll definitely encourage users to start their own channel, too.
This will also help YouTube keep track of the content that users want to see, and make sure that they are getting the most out of their YouTube experience. This is a great way for YouTube to connect with its users and keep them engaged. This new feature will surely help YouTube grow even more in popularity. more popularity means more clicks and views so it comes with money.
Why to Choose a Handle?
As the YouTube handles will be easy to use when it'll appear on channel pages and Shorts. If you are keen to engage with your audience, handles will be your second hand in that case. You'll be mentioning other YouTube users in video posts, video descriptions, video comments, and every possible "typing" section. If your videos are attractive enough they will automatically subscribe you.
Handles will also help YouTube content creators to be tagged in the collaborations which will improve their visibility and channel awareness. So, they'll be able to target new audiences and get more views every day.
As a YouTube creator, you, of course, have a channel name but the handle of your choice will be yours forever, as a brand tag! It'll distinguish your channel from any other channel. Also, your handle will confirm people that they are engaging with you or not.
Tip: Promoting your YouTube channel with the new handle will be a great way to create an organic community. You can do that by adding it to your channel description, watermarking your videos, and promoting it on social media.
When to Choose a Handle?
During the upcoming weeks, YouTube Creators will notify YouTube users to choose their own handle both in YouTube Studio and by email. Users can simply pick the automatically generated URL, or their own choice.
There will be certain criteria to choose your handle in terms of timing. It'll depend on "overall YouTube presence, subscriber count and whether the channel is active or inactive". Eventually, every single YouTube channel will have a YouTube handle.
But, as it is mentioned the system may not always give users the required URL, for some exceptional reasons. We'll see what would be the reasons when it's launched, soon.
If you didn't have time to choose your handle by November 14th, YouTube will assign you a handle based on your current channel name.
Don't worry you'll still have the opportunity to change your handle later on youtube.com/handle.
What Will Happen to the Existing YouTube URL?
YouTube also makes clear that if you already had a personalized URL (not a handle), you'll also need a handle because all "old URLs" will be defaulted and redirected to the new handle URL. Because YouTube wants to be sure that every channel has a matchless handle URL to keep track. Yet, as a personalized URL owner, you don't need to update all the old links, YouTube will take care of them and automatically redirect them to the new handle URL.
Will You Lose Your Channel Verification After the URL Change?
No! As long as you do not change your channel name, your channel verification badge will not be removed. Otherwise, you need to re-apply for the verification.
How to Choose a Handle?
There are some basic rules which you need to follow while choosing a handle for your channel:
The handle must be 6-30 characters long.
You can use letters, numbers, and periods.
The handle has to be unique.
You can't have spaces or symbols in your handle, with the exception of periods.
Handles are not case-sensitive (so don't worry about whether you use all lowercase letters or not).
You will be able to change your handle as many times as you want if there isn't any exceptional handle you're trying to get.
If you want to update your channel with a handle, all you need to do is go to your YouTube Studio and look for the "Channel settings" tab. From there, select the "Advanced settings" option and then you will see the "Create a handle for your channel" button. Once you click that, all you need to do is type in the handle you want and then hit the "OK" button.
Your old URL will still work redirected as I mentioned before, but if you want people to find your channel easily, it's better to promote your new handle.
You can read more about it on the official YouTube blog.