YouTube is encouraging its users to verify their accounts in order to improve the safety of their platform and to help protect the privacy of its users. So, once digital users sign up for the platform to roll over various YouTube videos, it asks for YouTube verification to be sure you are not a bot.
By verifying an account, users can prove their identity and help YouTube to better understand their community. Verified accounts also can get access to exclusive features, such as the ability to live stream, and they can be can protected against fraud, phishing, and other malicious activity. Therefore, among many reasons, YouTube wants to better tailor its services and content to the needs of its users.
In addition to YouTube channel verification, users who know how competitive social platform YouTube is, wants to have a YouTube verification badge to make it extra clear that they are real genuine YouTube users. They're absolutely right to go after it. As of 2022, there are over 51 million YouTube channel. You can imagine the scale of the competition, right? In this competitive environment, channel owners are looking for how to stand out. The first thing that comes to mind is finding the ways to get verified on YouTube with verification badge.
Getting verified on YouTube is a great way to show people that you're an official channel. It will also help you stand out from the crowd and increase your chances of being found in search results.
There are several requirements for getting verified on YouTube, so it's important to make sure your channel meets all of them. In this blog post, I'll make the process less overwhelming for you and first explain, how to verify YouTube channel, the how to get verification badge.
How to Verify YouTube Channel with Phone Number – As a Beginner
1. Sign in to YouTube with your Google account.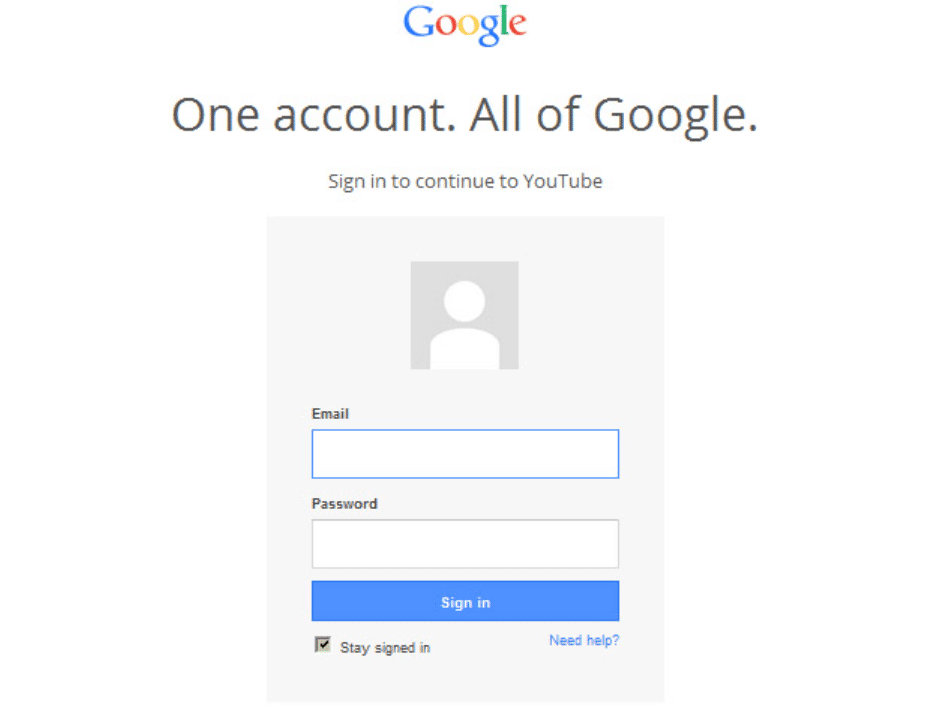 2. Click on the profile icon located in the top right-hand corner of the screen.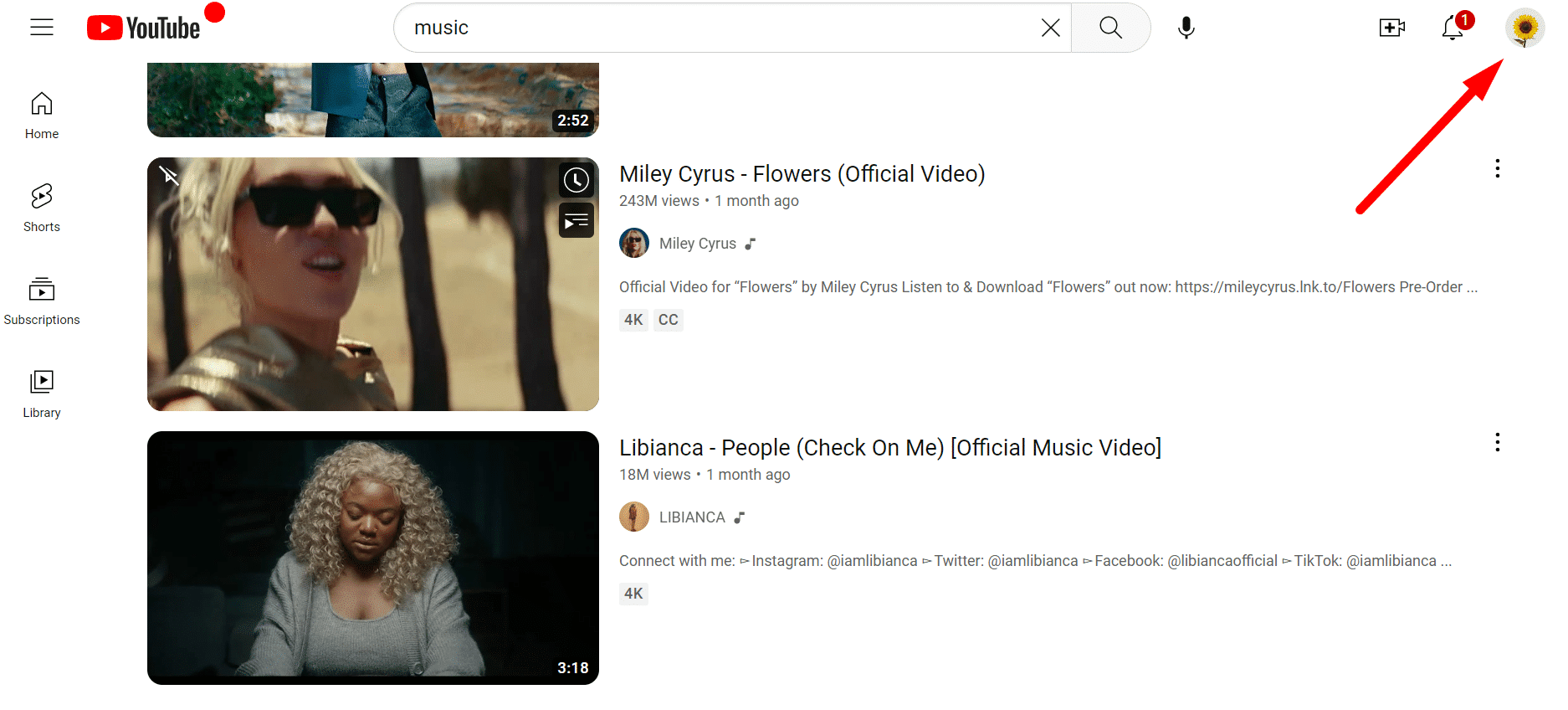 3. Select "YouTube Settings" from the menu that appears.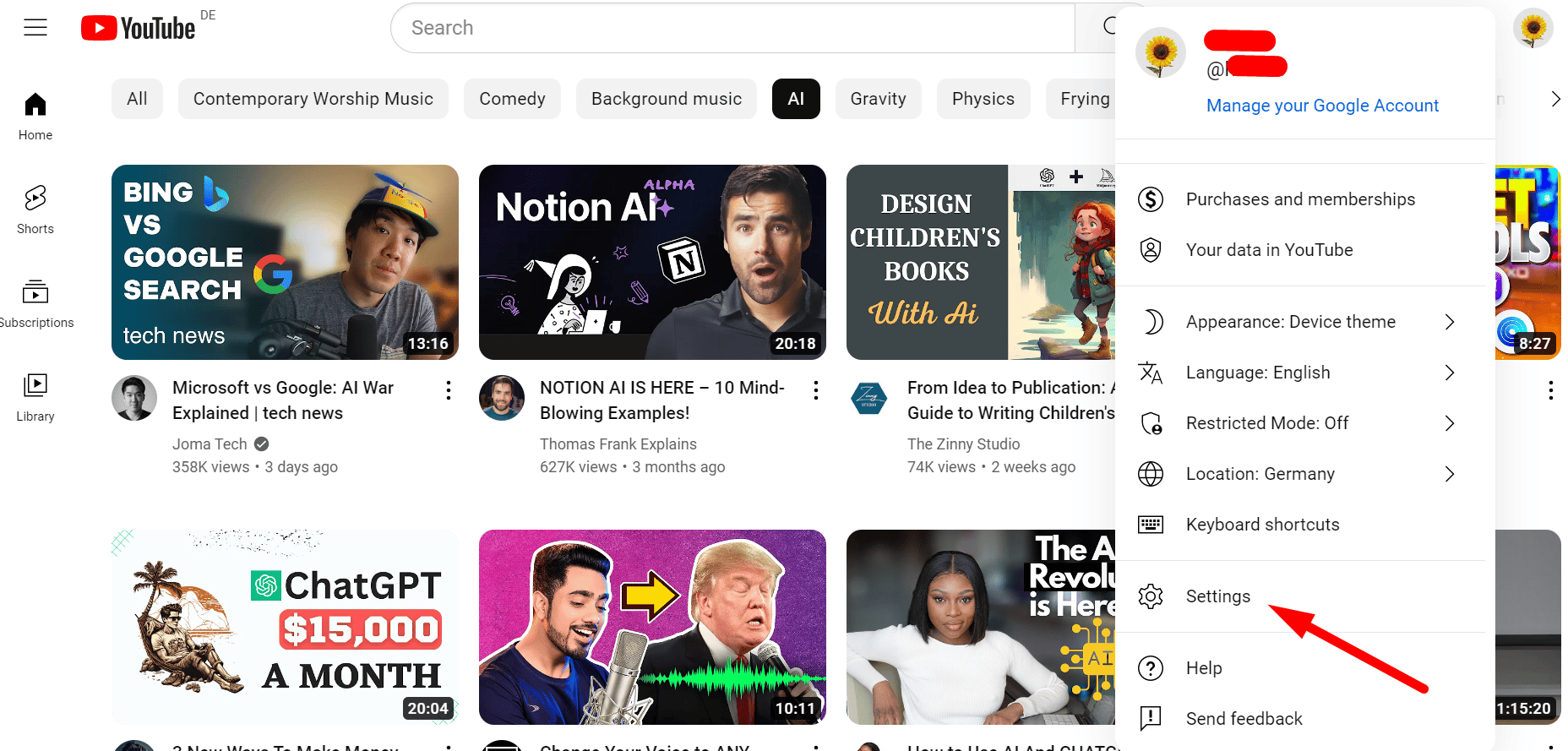 4. From the options listed on the left side of the page, click on "Account." In the main tab that opens, select "Channel status and features," and it will redirect you to a new page in YouTube Studio.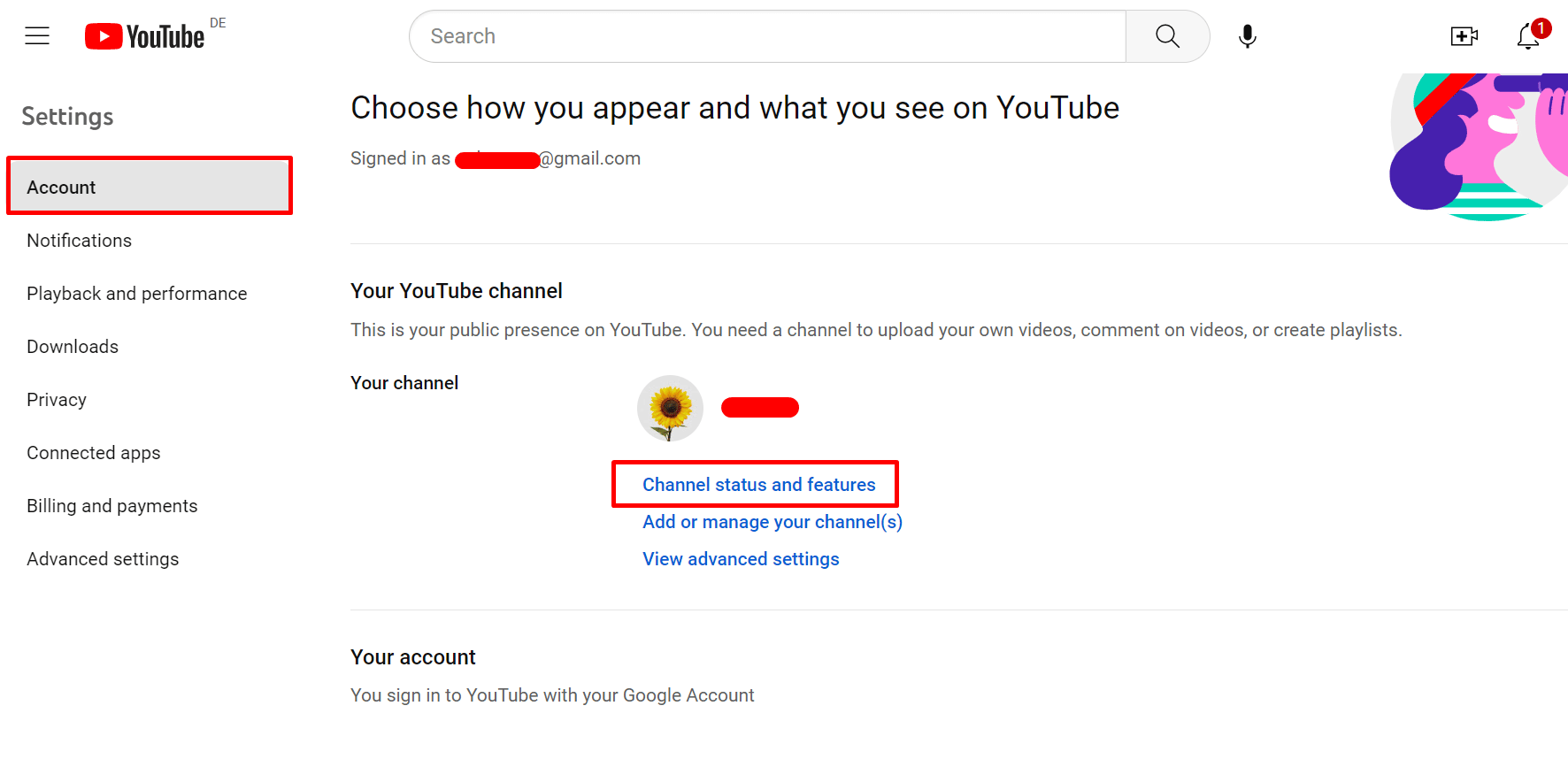 5. To the right of the "Channel" tab, navigate to "Intermediate features" under "Feature eligibility" then click the drop-down arrow beside "Eligible."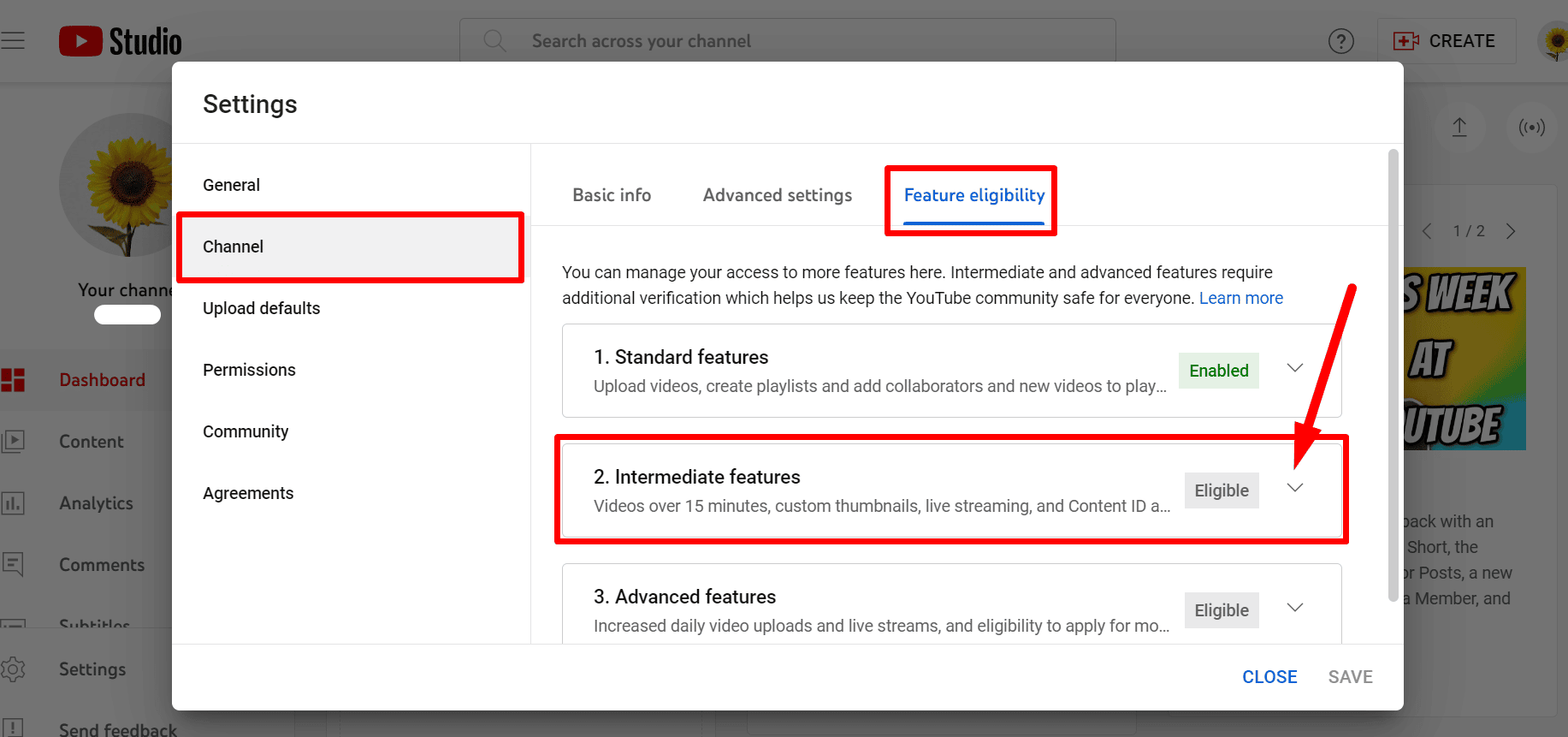 6. Next, you'll see a list of features that require phone verification. Click on "Verify Phone Number" on the blue button, then enter your phone number on the page that opens.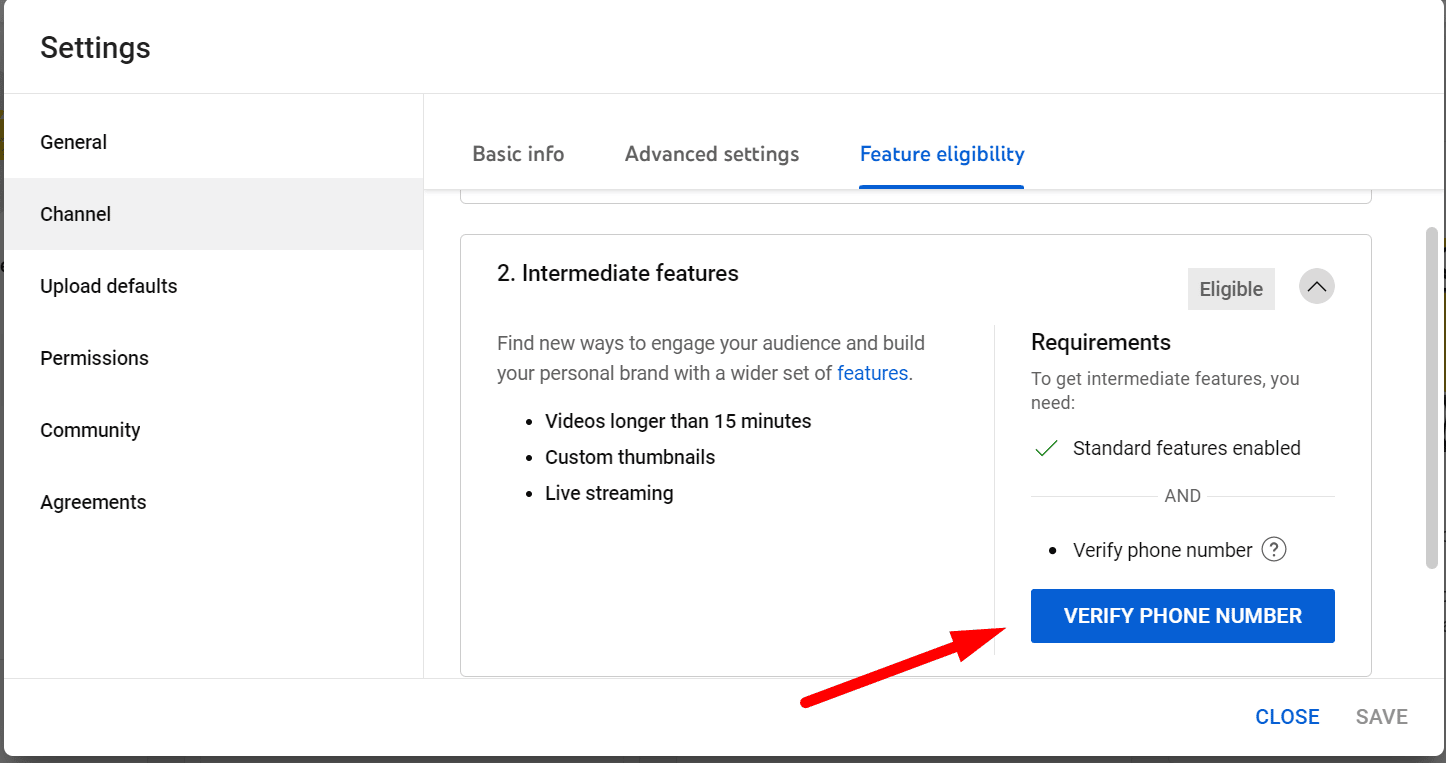 7. Click "Text me the verification code" to receive a verification code via text message or voice call (depending on which option you choose).
8. Once you have received the code, simply enter it into the space provided and click "Submit."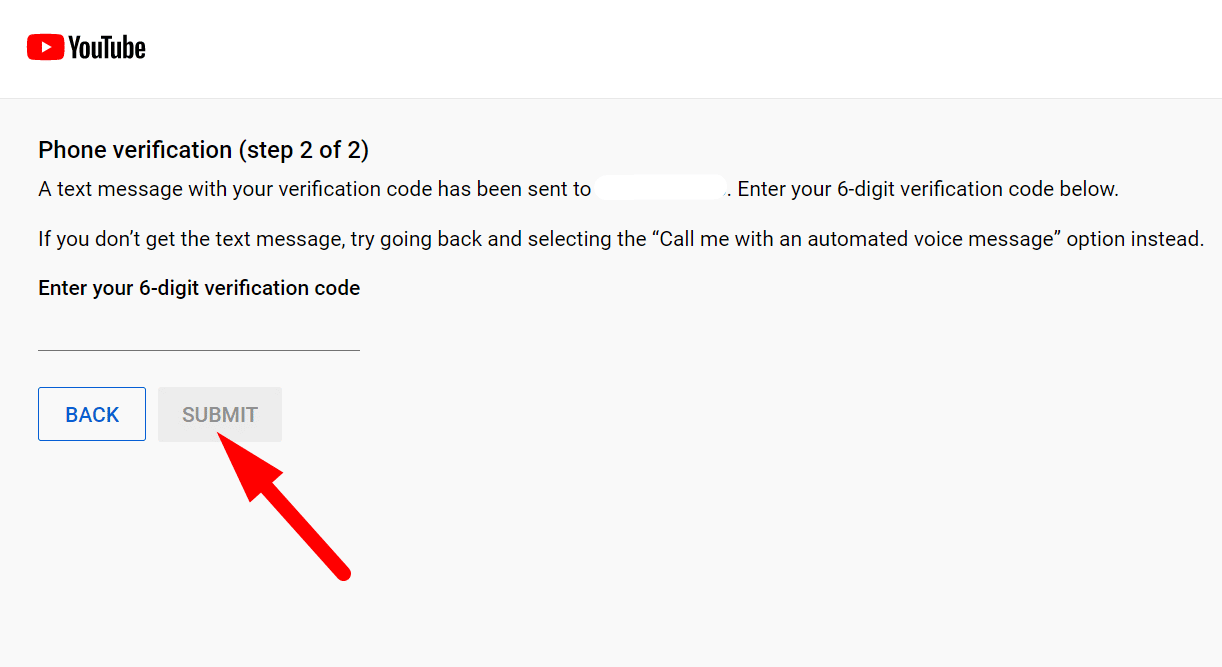 Your channel will now be verified! However, there is one thing left if you want special recognition on YouTube that is given to well-known creators, and celebrities. That is the YouTube verification badge.
What is YouTube Verification Badge?
The YouTube Verification Badge appears next to the name of the account it is assigned to. It is a checkmark inside a circle and has the same design as the one found in other social media platforms such as Twitter. The badge also typically comes with a message that reads "Verified Channel by YouTube" underneath it.
Requirements to Be YouTube Verified with Verification Badge
In order to be eligible for the YouTube Verification Badge, creators need to meet several criteria. These include:
Having 100,000 subscribers or more.
Being actively engaged with viewers through consistent uploads and interactions.
Creating content that is unique and stands out from others.
Following all YouTube community guidelines and terms of service.
Not having any copyright strikes or other violations against your channel.
Meeting a minimum average view duration on videos.
Having a verified Google account connected to your YouTube account.
Once you have met all the criteria, you can submit an application for verification on YouTube's website. If accepted, you will receive an email confirming that your channel has been verified with the YouTube Verification Badge.
How to Apply for Verification Badge for Your YouTube Account
When it comes to becoming a successful YouTuber, one of the most important aspects is having your channel verified. A verified YouTube channel is one that has a checkmark beside it, indicating that it is an official channel belonging to a legitimate person, business, or organization. Applying for a YouTube verification badge is a straightforward process, and once you have it, you will be one step closer to becoming a well-known YouTuber.
The first step in applying for a YouTube verification badge is to make sure that your channel meets the eligibility requirements. Once you have checked that your channel meets all the requirements, it is time to apply.
The application process for a YouTube verification badge is fairly simple.
Go to the YouTube Support Page and you'll see the verification information below. Check the info to see how to get your YouTube channel verified.
If you're not eligible, you'll see this:
If you are eligible to apply, fill in your details in the Channel verification application form and click "Submit."
Once your verification form is submitted, YouTube may take several weeks to review it to decide if you are eligible for verification.
If approved, you will receive an email informing you that your account is now verified, and your verification badge will be activated on your channel.
Why is Verifying Your YouTube Channel Important?
Verification offers an extra advantage to your account on almost all social media networks. It confirms some important things:
the account proprietor is who they claim to be;
and more importantly, the person is dedicated to distributing social media content. You are taking into account what you communicate and how you present yourself on the network.
getting a verification badge safeguards your channel from being mistaken for other "fake" YouTube channels. Even though there are identical channels to yours; your subscribers can find you evenly, and prospective audiences may identify you as a dependable brand due to YouTube authenticating yours.
Special Attentions When Getting Channel Verification Badge
Upload high quality content regularly.
Follow YouTube's Terms of Service or Community Guidelines.
Ensure that your channel is in good standing with YouTube.
Make sure your channel is complete with a profile picture, channel artwork, and links to your social media accounts.
Reach out to YouTube for verification.
Don't try to game the system.
Don't buy fake followers, views, or likes to get verified on YouTube. Buy real person engagement only.
Don't submit false information when applying for verification.
Don't ask other verified channels to help you get verified.
Don't harass or spam YouTube to get verified.
True and False Information You Know About YouTube Verification Badge
YouTube account verification and YouTube verification badges are the same thing. False
You will be rewarded if you have YouTube verification badge. False
Everyone can easily get verified on YouTube with verification badge. False
No body will get verified on YouTube by claiming they have your YouTube channel name to spam you. True
Copycats will be still there. True
Copycats will stole your channel's traffic if you get verified on YouTube. False
Frequently Asked Questions on Youtube Verification
Even though the application process is not that complicated, you may feel like a curious cat! So, here are the answers to some questions regarding how to get verified on YouTube that may satisfy your curiosity.
Will the Verification Badge be Lost if I Change my YouTube Channel Name?
You'll stay verified unless you change your YouTube channel name. Because verification badge can be bought the exact channel name. Therefore, you need to reapply to get verified badge.
How much time do I need to get verified on YouTube?
If you meet all criteria that are set by YouTube, your will be informed about your result within 24 hours. While waiting YouTube's answer, the platform will get help from different types of softwares and human checks to proactively verify channels.
My subscribers are less than 100,000. Can I still be get verified on YouTube?
In some cases, yes! There is a very rare possibility that YouTube can verify channels with less than 100,000 subscribers no matter how many subscribers you have because of your channel's engagement.
How do I know if my channel is verified on YouTube?
In order to learn whether your channel is verified or not, go to your YouTube settings and click on "Status and Features." There you can learn about your channel status. If YouTube verification is successful, then the check mark will be next to your YouTube channel's name.
Can I lose the verification of my YouTube Channel?
Yes, you can. YouTube can revoke your verification badge if you do not obey the rules that are established before. Also you should respect copyright rules so that your chance of keeping your badge will remain.
Do I need to be get verified on YouTube to get paid?
No, you do not have to have a verification badge in order to earn money from YouTube. In order for you to get paid, there are a few requirements that you should meet. You should verify your YouTube account. Getting your account verified is an important step if you want to make money on YouTube. Your subscriber count should start from 1000 and you should reach 4000 hours of watch time in the past years. You can then work with a YouTube partner program and start making money off your channel.
If my channel get verified, will I have extra features on YouTube?
No, verified channels do not get extra features, rewards or awards on YouTube. It only builds your or your company's credibility.
Final Words on How to Get Verified on YouTube
Obtaining a YouTube verification badge is one of the most influential way of earning credibility. Even though the check mark is really tiny, its impact is huge and cannot be denied.
As it is stated above, there is a certain path to follow to get verified on YouTube. The process can seem intimidating. The number of followers, not changing the channel name and obeying the rules can be overwhelming. I hear you saying how can I get that much of followers and fulfill the first criteria? Do not worry! I have some good news. You can always get organic subscribers, viewers and likes. And bingo! Now you have 100,000 subscribers and can easily fill in the application form.
Remember, channel verification badge is something to preserve. If you are looking to get that gray check mark next to your name, this guide will help you out.