In the contemporary world, YouTube channel has become extremely popular among young people, especially younger kids, and many are obsessed with watching and posting videos. Most of the young generation own YouTube channels and take advantage of using it for business purposes to earn a salary from it. Some want to become famous, some want to share their ideas and thoughts freely, and some want to have fun by posting entertainment content.
Kids are born in today's digital world, and they easily access laptops or smartphones, so the chances are higher that they spend most of their time watching videos, games, etc. They can watch other kids' videos and aspire to create their own. For this reason, parents find YouTube videos ideal for their children because they offer a wide range of interactive entertainment possibilities and aid with learning, creativity, and problem-solving. As a result, it's no surprise that many parents search for how to start a YouTube channel for kids.
YouTube is part of our everyday life now, from young to old, at schools, workplaces, and our homes; it has become unstoppable, so as a parent, you want your kids to use the platform freely and safely suits to their needs and own channel to express themselves as well as gain beneficial skills. So, in this content, we will provide a step-by-step guide on how to start a YouTube channel for kids in safe, fun, and instructive ways. You may have concerns about the risk of online platforms; however, your kid can use these platforms safely with your guidance. All you need to do is to follow the regulations and teach your kid how to create their own content safely.
Must Know Before Setting Up YouTube Channels
One of the most important issues is as a parent; you may have concerns about your child's privacy. YouTube has it all when it comes to creating videos for kids. With its safety regulations on video creation for kids, parents can have peace of mind when creating a channel for their children. For example, it doesn't allow kids between the ages of 13 and 17 to create their own channels without their parent's consent, and for younger kids under 13 years old, only parents are allowed to create a YouTube channel under their Google account. You can also create a channel by choosing specifically kids mode, but this mode will not allow you to create a channel.
There are three important fields for a safer YouTube kids channel: privacy settings, blocking options, and age restrictions. It's crucial to manage and monitor your child's account safety from objectionable movies and other content to safeguard your child's safety.
Privacy Settings
You can control your kid's channel by setting the privacy settings as public, private, or unlisted. The public setting will allow any YouTube user to access and watch the video. The private setting will only allow the video to be viewed by yourself and other users that you choose. Selecting the unlisted setting will allow only people with whom you shared a link to the video so even if you search the name of the video it will not show up in the YouTube search filter.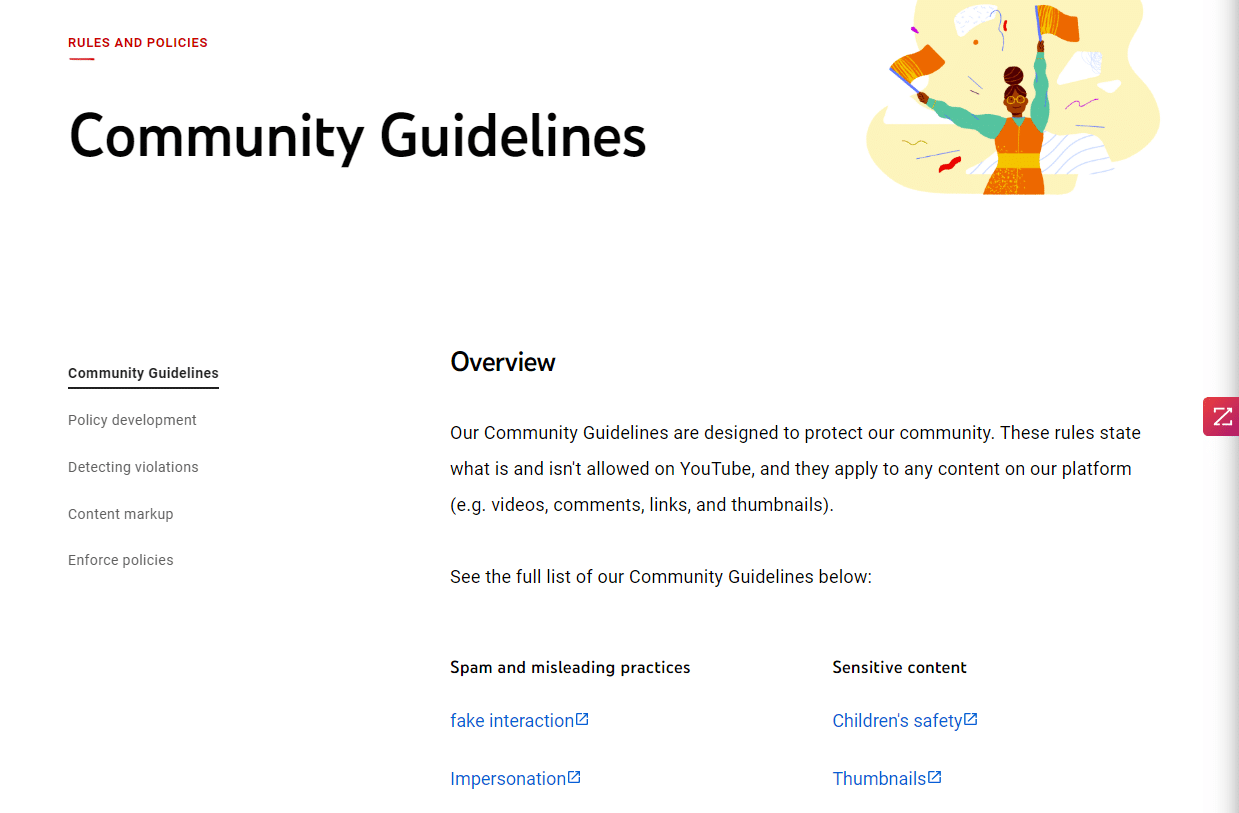 You can also select comments 'On' or 'Off' while uploading a video. However, if you select 'Video is for Kids', the comments option will be turned off automatically.
You and your kid must understand the advice and memorize YouTube's regulations for uploading videos. They should always remember not to disclose any private information in what they share in their videos, such as names, locations, or any images or information of others without their or their parent's consent.
Blocking Options
If you think a comment is inappropriate, then YouTube provides options for blocking and reporting actions. You can block and use the 'Hide User From Channel' option to completely protect your kid from the user or report it.
https://support.google.com/youtube/answer/2802027?hl=en#zippy=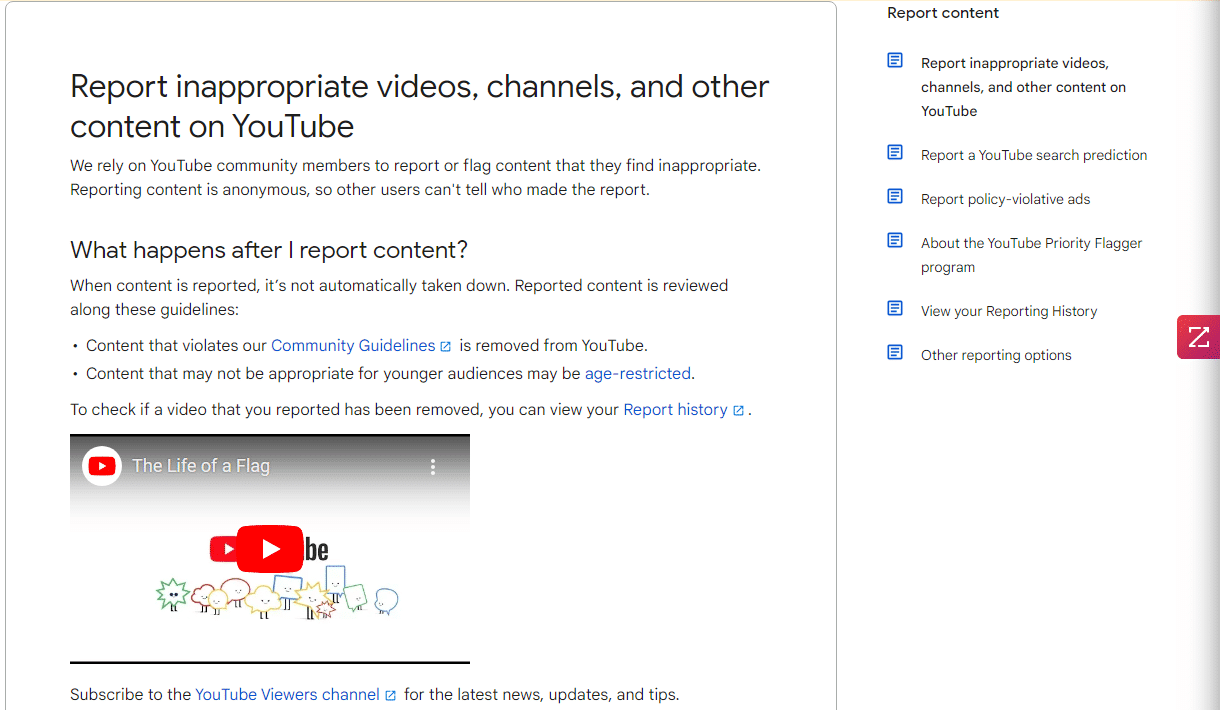 Age Restrictions
As mentioned above, YouTube does not allow kids to create channels on YouTube under 13 years of age. Children between 13 and 17 can only create channels and share videos with their parents' permission. They are highly strict on that, which comforts the parent to control and manage their kids YouTube channel.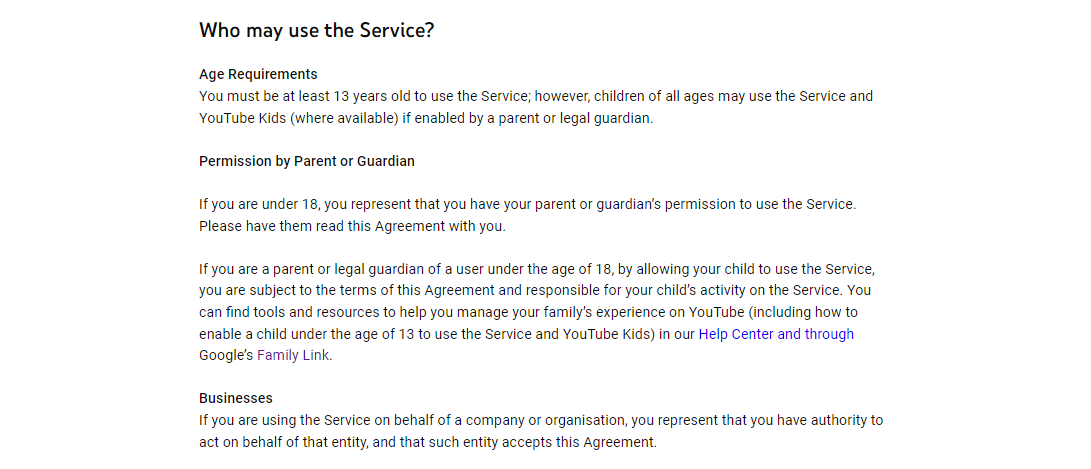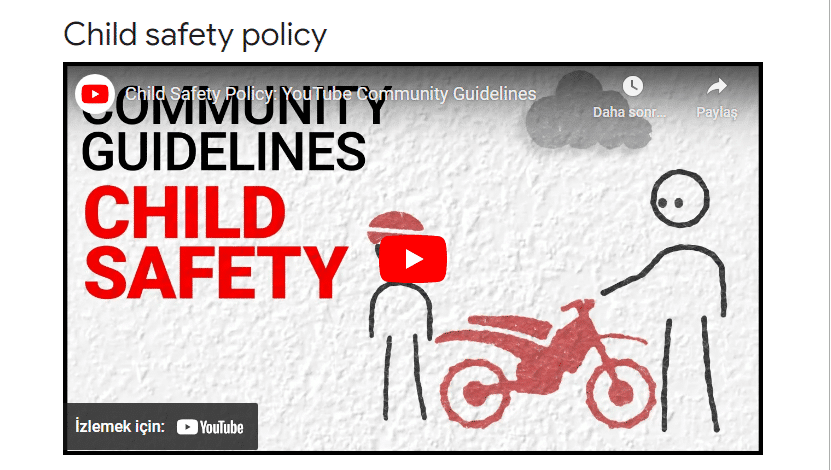 Also, what they share in their videos must meet the criteria of YouTube's Community Guidelines and Child Safety Policy, so parents should read each regulation provided by YouTube and Google.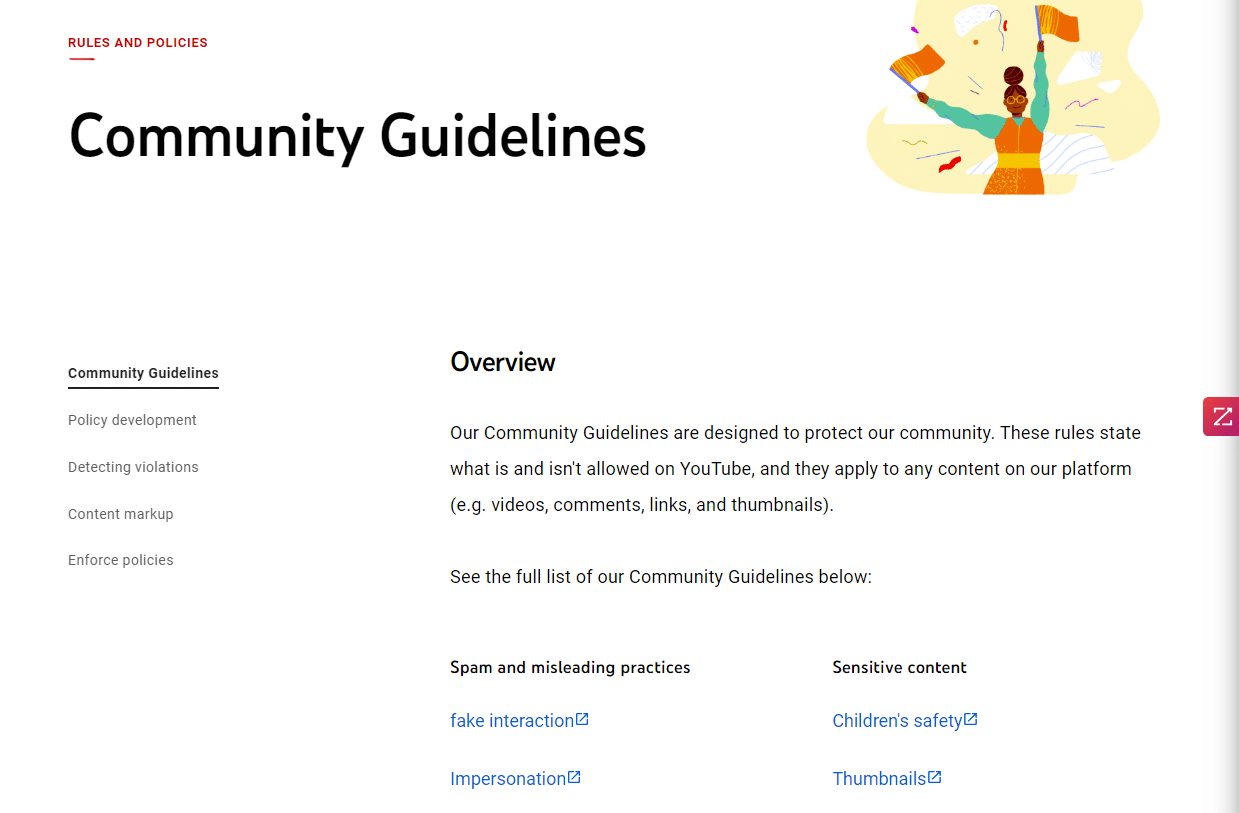 Should you need detailed information about YouTube policy you can access it by entering the link below to have a deep understanding.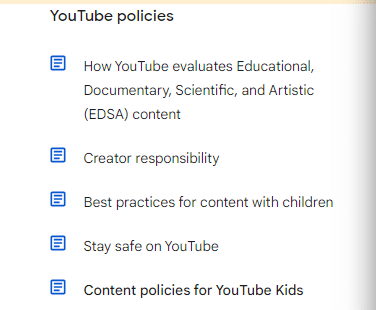 Supervise your Child's Safety
As mentioned above your kid cannot create a youtube channel or access YouTube directly. It has to be created by the parent for the kids under 13 or with parental permission between 13-17 years. As a parent, you would want to supervise your kid's YouTube channel. By managing your child's account you secure personal information, select specific videos, get notifications about where they are, turn off comments so your kid will not have to read inappropriate notes and reviews, and set screen time limits.
The simple way to set up is through 'Family-safe Settings' will allow you to set up the YouTube account and channel. You can easily download This application called 'Family Link' from Google. You can manage family safety settings on Google to keep track of your kid's YouTube account. Family links can also be controlled by smartphones and managed by your own YouTube account. Say for instance your kids deactivate supervision on their devices, and you will automatically receive notifications. These ground rules will make a safer video upload process.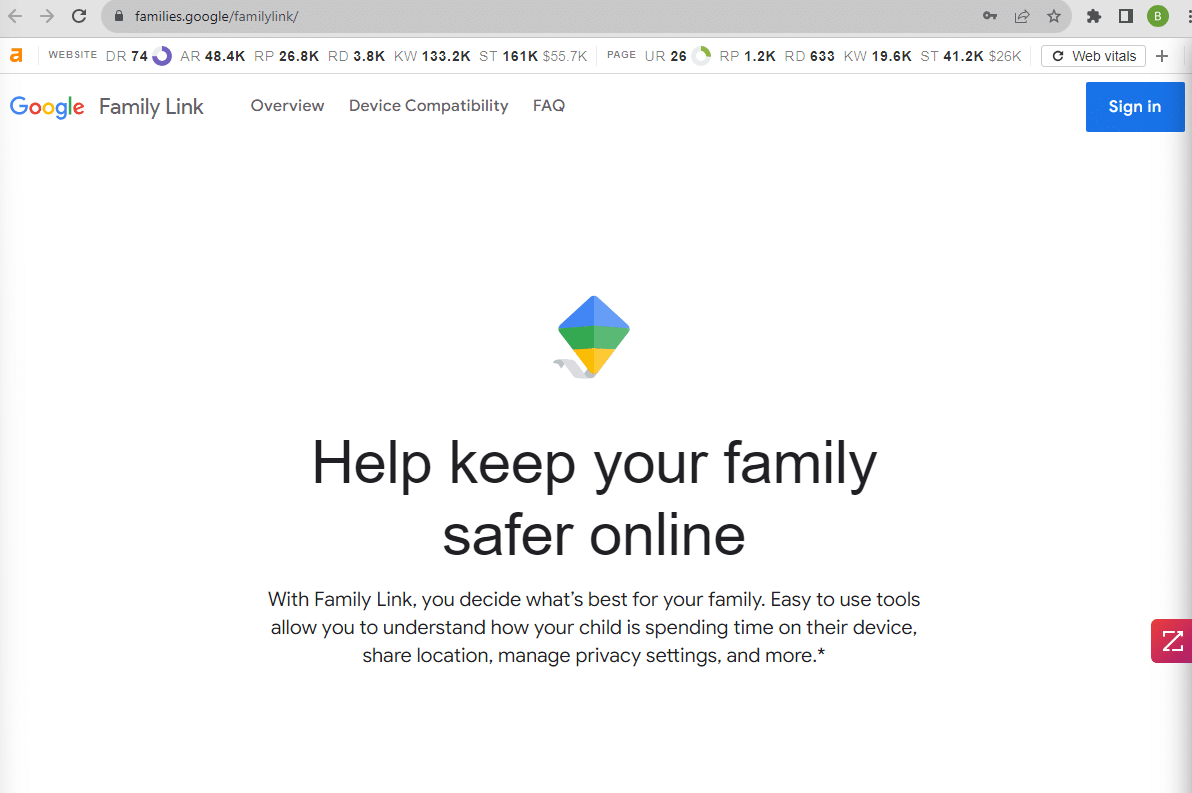 You will find step-by-step guidelines on the link accessible on your desktop, or you can get the app on your mobile device, either Android or iOS.
How to Set Up a Kid's YouTube Channel Safely
Before you start creating a YouTube channel for your kid, you'll need a Gmail account which you can obtain from Google.
– You may create one for yourself as a parent and one for your kid to use himself/herself. However, YouTube will no allow your kid to have a YouTube channel if they are under 13 years old, they can only have an account under your supervision.
– Create a new account using your computer, smartphone, or Family Link application. Once you set up a Gmail account, go to the YouTube homepage.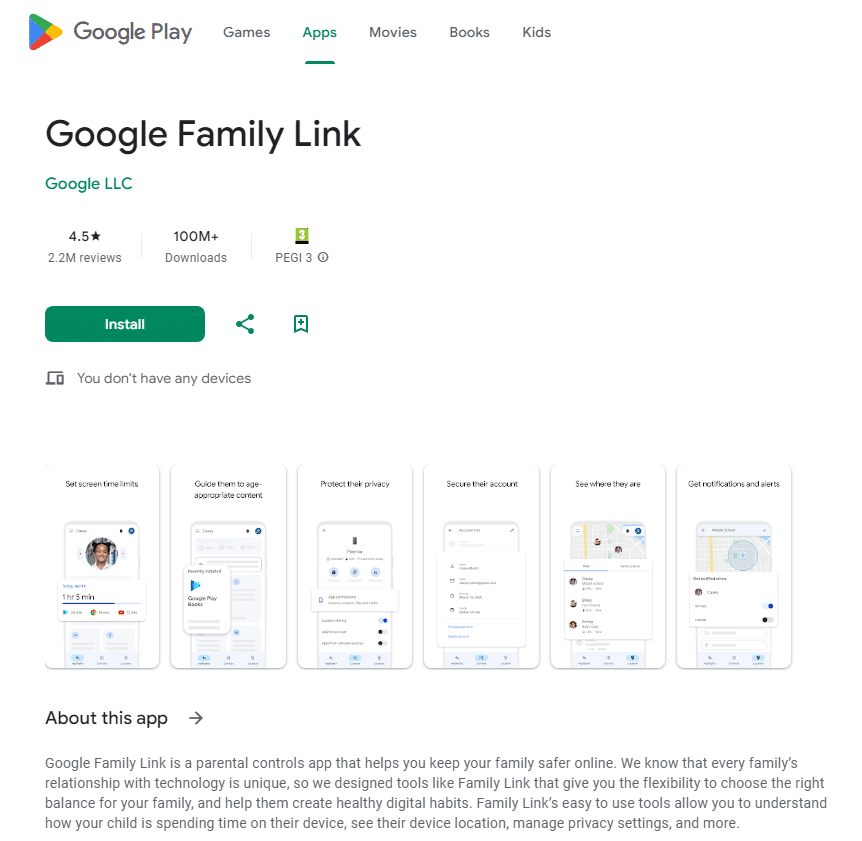 – If you already have a Google or an existing account, you can directly sign in without creating one.
– Click on the sidebar on the left or right of the YouTube main page.
– Make sure you set the privacy settings such as who should view the videos, turn off comments, set time limits and etc.
– Select a name for your kid's YouTube channel. Do not use your child's real name and identity as the channel name. In addition to the name, you also need to consider your color scheme and overall layout, including your profile picture, logo, and YouTube banner.
– Start recording and uploading. Be alert about YouTube policies and regulations; hence the content of YouTube videos must meet the orders.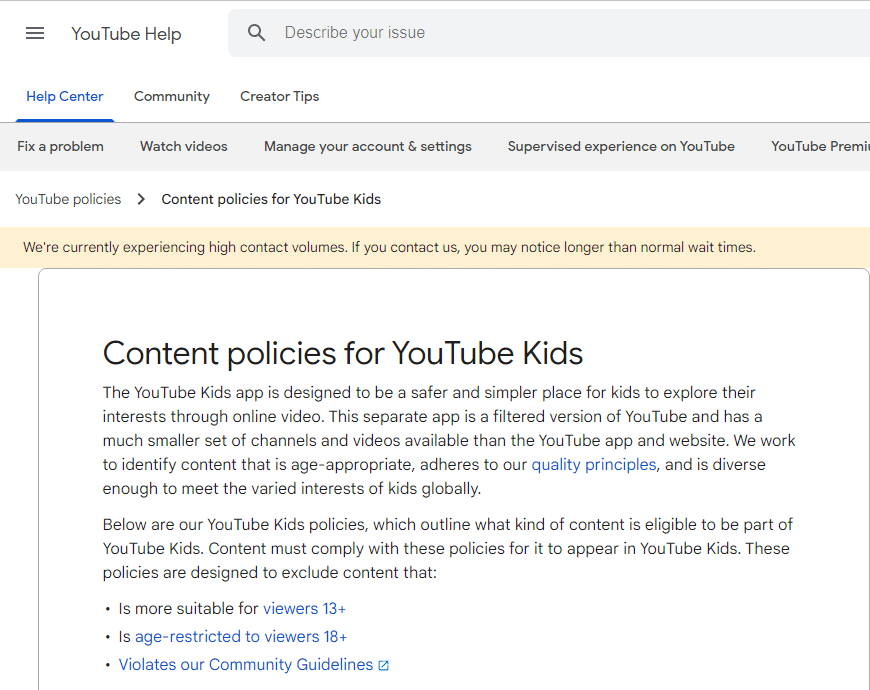 Another platform is YouTube Kids, specially designed only for kids under 13. On this platform, only parents can create accounts for their kids. As you can see, the options 'I'm a Kid' and 'I am a Parent' as soon as you enter the homepage of YouTube Kids, automatically give parental access. However, you cannot create a new YouTube channel immediately, as there is an approval process you need to complete.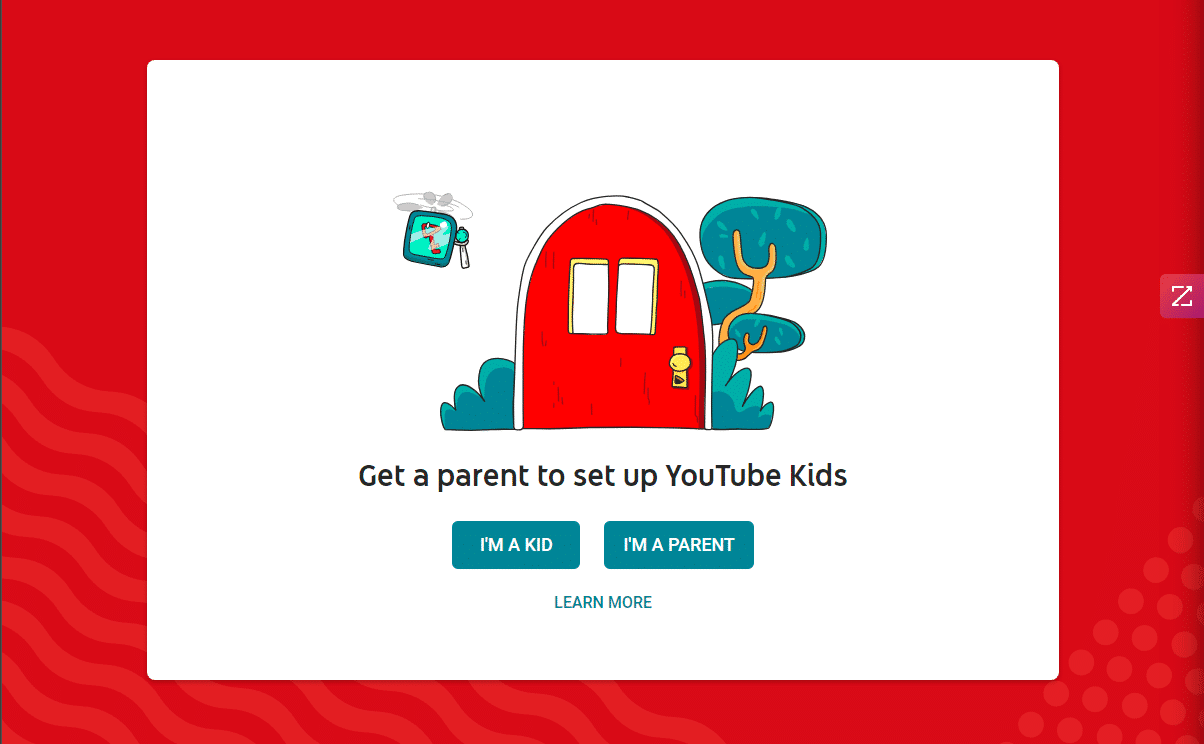 What Do You Need to Create a Channel For Kids
To create a kid's YouTube videos, you will need some items and considerations to start a channel and upload videos for your kids;
– Parental controls and involvement: Hence the channel is for your kid; a guardian's involvement is crucial. Being with your child while recording videos and taking control is important.
– Internet connection: You need a reliable internet connection to start recording and setting up your channel.
– Production tools: You may start recording videos with built-in cameras such as smartphones if you want a budget-friendly item. However, if you want something professional, you may buy Canon, Sony or Nikon cameras. Another tool is a tripod for your smartphone or camera to start recording hand-free. For better video-quality lighting equipment, a microphone will also be necessary. It will help you to create a small YouTube studio to generate a successful YouTube channel.
– Video editing software: Free or paid video editing programs for making videos exist. You need one of those software programs to edit your kids videos before uploading on YouTube.
– Name and theme of the video: It is important to name your kids channel for viewers to have an idea of the content of the videos. A niche name and theme will convince viewers to click and discover your video on YouTube.
– Thumbnail: Creating a thumbnail gives viewers the first impression of your video channel. You can think of it as a cover of a book. Design a simple and attractive thumbnail that will represent your kids YouTube channel.
– Content: Decide on the content of your kids channel. Quality content is important. It could be educational, arts, toys, stories, music, studying or anything kid-friendly. Make sure you make plans accordingly to your kids needs. Discuss what kind of content you produce together and be clear about them.
– Stability: Being consistent about creating content is a key part of growing and attracting a YouTube audience.
Why Do Kids Want to Own YouTube Channel
How we consume online and social media platforms has changed the way people live, especially kids, and we can say online platforms replaced toys for kids. They create their own world online.
Many people call themselves as 'Influencer' or 'Social Media Entrepeuner' which is a role model to young children. Instead of being a doctor, engineer, teacher or any other occupation, they want to become 'Influencer'. There are several reasons why kids want to own YouTube channel. Let's look up those reasons;
– They want to express themselves freely and share it with thousands,
– Others inspire kids because they often watch other YouTubers so they get excited to create their own content similar to others.
– They want to become famous. Some kids may be attracted to the idea of online face so that many people can recognize them. They watch popular channels and successful YouTubers and they want to experience a similar level of popularity.
– Many kids enjoy being with associates and want to interact who share similar interests. That way, they like to share their own ideas, experiences, and skills with each other.
– Kids have creative interests and have fun making videos. So, they use YouTube to create a community to express themselves, show their talents and share their creations with many other young children.
– One of the most important reasons kids want to create a YouTube video is to profit from it. They see YouTube channels as the potential to earn a salary so they want to become a social media entrepreneur.
Fun Ideas and Tips
Here you can find some fun ideas and tips for your kid's YouTube channel;
Toys
Kids love seeing new toys so unboxing videos can be fun and informative. Making comments and exchanging their thoughts and ideas about toys with other kids can be entertaining. Toy instruction can be very informative for other kids to watch the video.
Educational & Lessons
Educational videos are a great way to create content such as science experiments, math, history, cooking, or language lessons such as teaching English to foreign kids.
Arts
Painting or DIY crafts are great ideas to make fun and entertaining content.
Games
Kids love playing games and making comments about the games that they play. They can share their comments on the video or play the games and upload them on their channel. Another game content could be instructions for games such as Lego building. Both you and your kids can build Lego, so your kid's creative and emerging skills will improve; it will also teach other kids. Also, involving your kids' videos as a parent is a great opportunity to spend more time with your kids.
Music
Sharing your kid's instrumental or dancing skills is an entertaining way of creating videos. As you know, kids love listening to music and dancing to it.
Sports
If your kid is great at sports, why not create content about your kid's sports skills? She/he can show their skills and teach other kids how to play or do sports such as soccer kicking skills or baseball throwing and catching skills.
Day Life
Creating a video channel of your kid's daily routine may be another great idea for video content. Showing up with your kid's daily routine may influence other younger generations to follow. For example, if your kid washes his hands regularly, brushes his teeth, studies or etc. will be a good example for others to do the same and follow the channel. Also, your kid can talk about his life in the country he lives in.
Reviews
Your kid can make reviews and comments or even discuss the contents with other kids, such as reading a book or watching a movie or a show.
Travel and Food
You can record your kid's travel and food experiences with the locations and restaurants he is into.
Other
Kids are always eager to discover or do something. Whatever they like doing or showing, let them do it with your support because each kid is unique and has niche skills. Just be careful that the content is suitable for other kids to watch.
Tips
There are some tips before making videos for your kids, and let them create one.
– Make sure the content is kid friendly and meets the regulations of Google and YouTube.
– Protect the safety and privacy of your kid by avoiding sharing personal information and identities of their own and others.
– Parent supervision is important. Control the content of the videos, monitor reviews and comments, and safe posting online.
– Eye-catching thumbnails and creating a niche channel name are critical for your kid to get the first hit from viewers.
– Consistency is important. Regular new videos will increase the video's visibility and track more audience.
– Talk to your kids clearly and set warnings and settings. They must clearly understand what they can produce and discuss in their videos. Kid-friendly content is a must!
– Running a successful channel for kids involves a lot of work. Help them with recording, editing videos, preparing the content, etc. Actively involved in your kid's videos is very important to protect them from online dangers.
– Create a safe channel environment for your kid. Maintaining your kid's safety is also important, as providing safety for viewers and their caregivers is crucial.
Highest Paid Kids Who Own Accounts on YouTube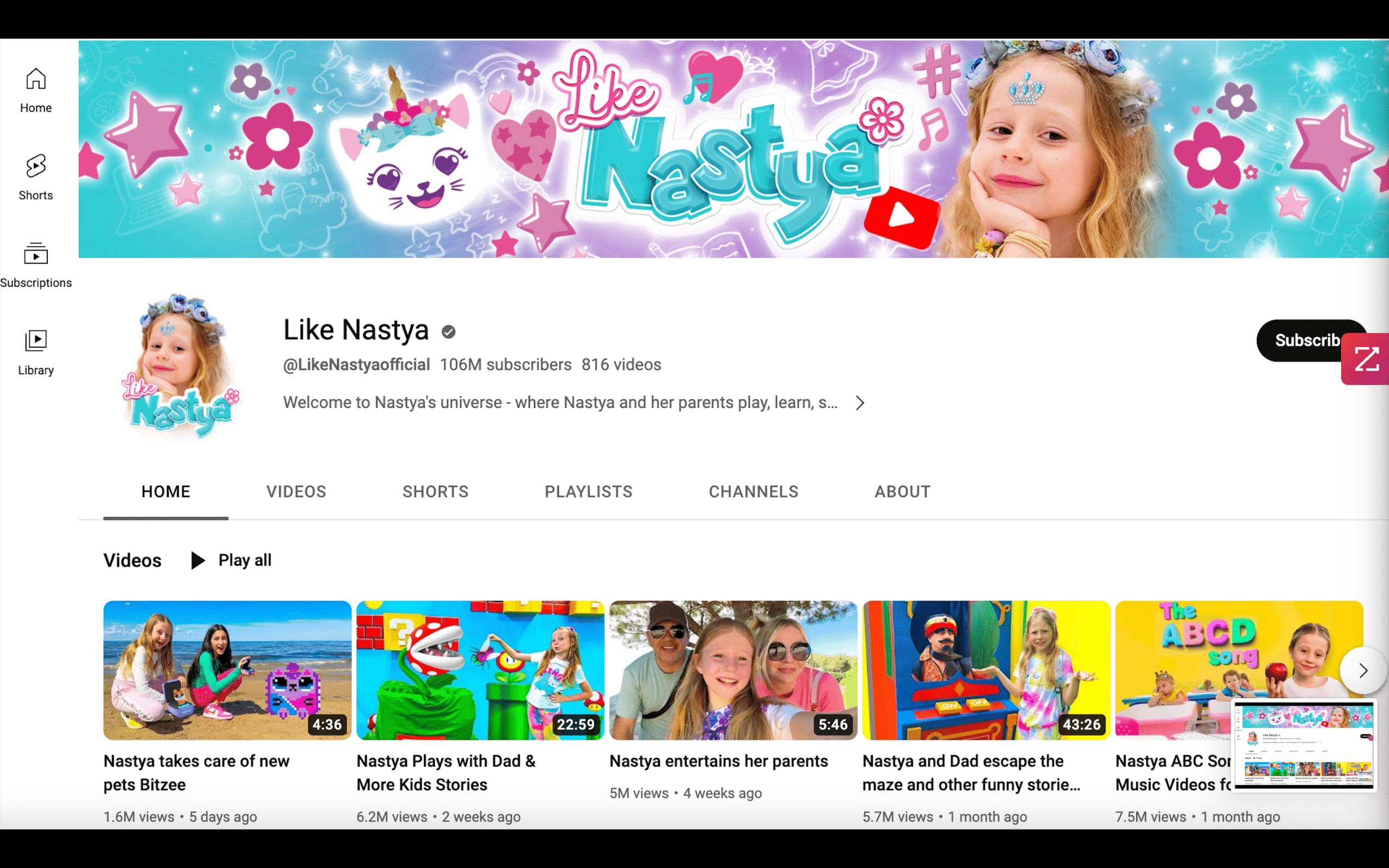 – Ryan Kaji: On YouTube, Ryan is one of the most paid kids among young kids. His channel called 'Ryan ToysReview' is the most popular kid YouTube channel. He started the channel in 2015 and now has over 22 million subscribers. Ryan is 8 years old.
– Anastasia Radzinskaya: A 7-year-old rich kid has earned 18.7 million dollars from her videos and hit 39 billion views.
– Everleigh Rose Soutas: Everleigh is a 6-year-old kid influencer with over 5 million followers on Instagram and over 3 million subscribers on YouTube. She is now worth over 2 million dollars.
– Emma and Mila Stauffer: Twins' net worth of 1 million dollars went viral when they talked about their future plans. They have 283 thousand subscribers.
– EvanTubeHD: He is a 17-year-old boy who reviews different toys and has been around for ten years. He has an estimated worth of 16 million dollars. His channel has 7 million subscribers.
– Kids Diana Show: Eva Diana Kidisyuk was born in 2014 and is another most viewed YouTuber with 113 Million subscribers. Her videos cover children's songs, unboxing, educational entertainment, and roleplay. According to Wikipedia, her total views are 93.95 billion.
You must balance originality, empathy, and a thorough audience understanding while making YouTube videos for children. You may develop a channel that offers young viewers worldwide a safe, enjoyable, and enriching experience by adhering to these guidelines and continually improving your strategy. Keep in mind that your videos have the power to inspire the future generation while also providing entertainment. By doing that, you as a parent and your kid can make salaries by creating a successful channel on YouTube and occupying your kids.
FAQs
Here are some commonly asked questions (FAQ) that may be raised in response to the making kid-friendly YouTube videos:
Should I comply with any educational standards when producing content for children?
Even in content that focuses on amusement, educational components should be included even though there may not be rigid educational criteria. To engage and teach young brains, incorporate basic lessons, case studies that require problem-solving, or interesting information.
What duration of a video is best for young viewers?
Children's attention spans change with age. Videos between 5 and 10 minutes are typically advised. Consider shorter movies for younger children; older youngsters might like slightly lengthier content.
Can I use characters or music with copyrights in my videos?
To prevent copyright problems, creating your characters and utilizing royalty-free music is advisable. Utilizing protected content could result in your videos being removed or facing copyright lawsuits.
How can I promote dialogue with my young audience?
Sprinkle basic quizzes, challenges, and other interactive components throughout your movies. Encourage students to remark on their ideas and consider holding challenges or contests for original ideas based on your articles.
How can I make my films as search-engine-friendly as possible?
Use pertinent keywords in your video's title, description, and tags. Remember that SEO shouldn't compromise the kid-friendly character of your material. Attempt to optimize naturally and honestly.
Is it possible to monetize children's material on YouTube?
Although YouTube has particular guidelines and standards for this category due to child safety and privacy concerns, you can monetize kids' material. To monetize YouTube responsibly, make sure you follow its rules.
Although the answers in this FAQ are broad, it's still crucial to customize your strategy for your particular audience and content.