The popular video-sharing site, YouTube, has become an invaluable resource for parents seeking fun and educational kids' videos. In fact, many parents and caregivers find YouTube videos to be ideal for their children, as they provide a wide variety of interactive entertainment options and help to promote skills such as learning, creativity, and problem-solving. Therefore, it's no surprise that many of them search for how to start a YouTube channel for kids.
Whether you want to create your kid's first video channel or are looking for ways to upload your own videos for your young audiences, in this article, we'll take a look at some of the most convenient ways to do so. We'll also share our tips and ideas to start a channel made for kids.
So, without further do, let's get started!
Create Your Kid's YouTube Channel: Know Your Rules
If you're thinking of creating your kid's own YouTube channel, it's essential that you first know the necessary information about the online platform and your responsibility as a parent. In particular, you need to remember that the rules of YouTube are designed to protect viewers and are also useful for keeping your kid's channel on the right track.
Memorize YouTube's Regulations for Kids on The Platform
One of the first things you'll need to remember is that YouTube doesn't allow children under the age of 13 to make a YouTube account or channel to upload videos.
Furthermore, children between the ages of 13 and 17 can only have their own account on the platform if they obtain parental permission.
These ground rules are in line with YouTube's rules and policies for internet safety. Hence, before you make an account, you also need to memorize YouTube's regulations for kids stated in the child safety policy by Google and make sure that you follow them.
Control Your Child's Safety
If you want to maintain your kid's safety on YouTube, it's essential to monitor your child's account safety. This way you can protect them from inappropriate videos and other content.
In this case, you can utilize the parental control feature of YouTube or a third-party app to determine what your child can watch or the length of their screen time. You can also control their engagement on social media platforms to prevent risks or harm. Additionally, you can also limit their online visibility so that only people with a link to the video can view their content.
How to Start a YouTube Channel for Kids Under 13
While YouTube has age restrictions on creating a YouTube account, it's still possible for children under the age of 13 to be part of the platform under the guidance of their parents or guardians.
For example, YouTuber kid Ryan Kaji was only three years old when he started his career on the platform with his channel, Ryan's World. Now he's among the highest-earning content creators and frequently uploads videos of educational content, child games, and toy reviews.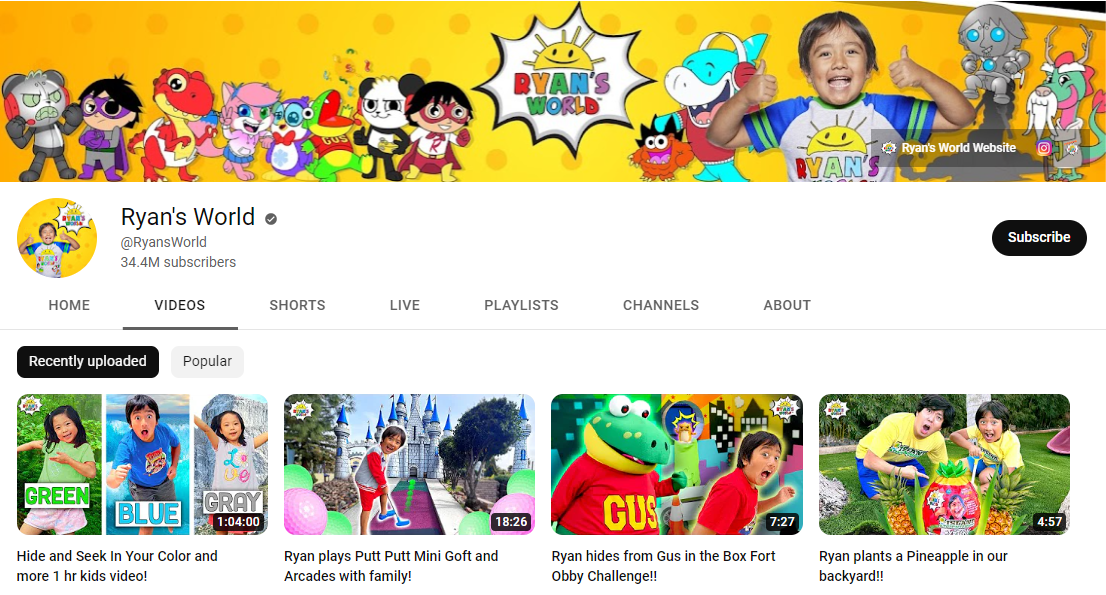 You can also create a YouTube Kids channel by following these steps:
Set Up a Kids' YouTube Channel for Your Child
YouTube Kids is an online platform created by YouTube that offers kid-friendly videos and content for children under 13 years old.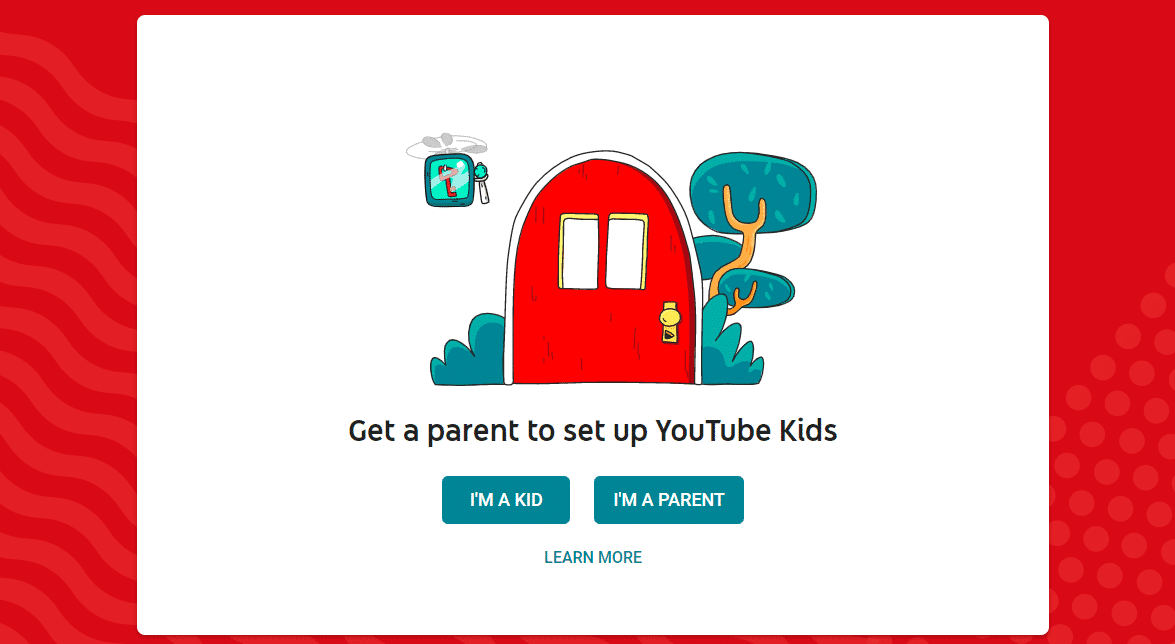 However, you cannot create a new YouTube channel immediately, as there is an approval process you need to complete.
Instead, you can create a regular account for your child using Family Link app.
Create a Gmail Account for Your Child
Before you start creating a YouTube channel, you'll need to set up a Google account for your child. In this case, you can use the Family Link app to create an account and supervise your child's privacy and engagement on the video platform.
You can read more about Gmail account details and how to use it for YouTube Kids here.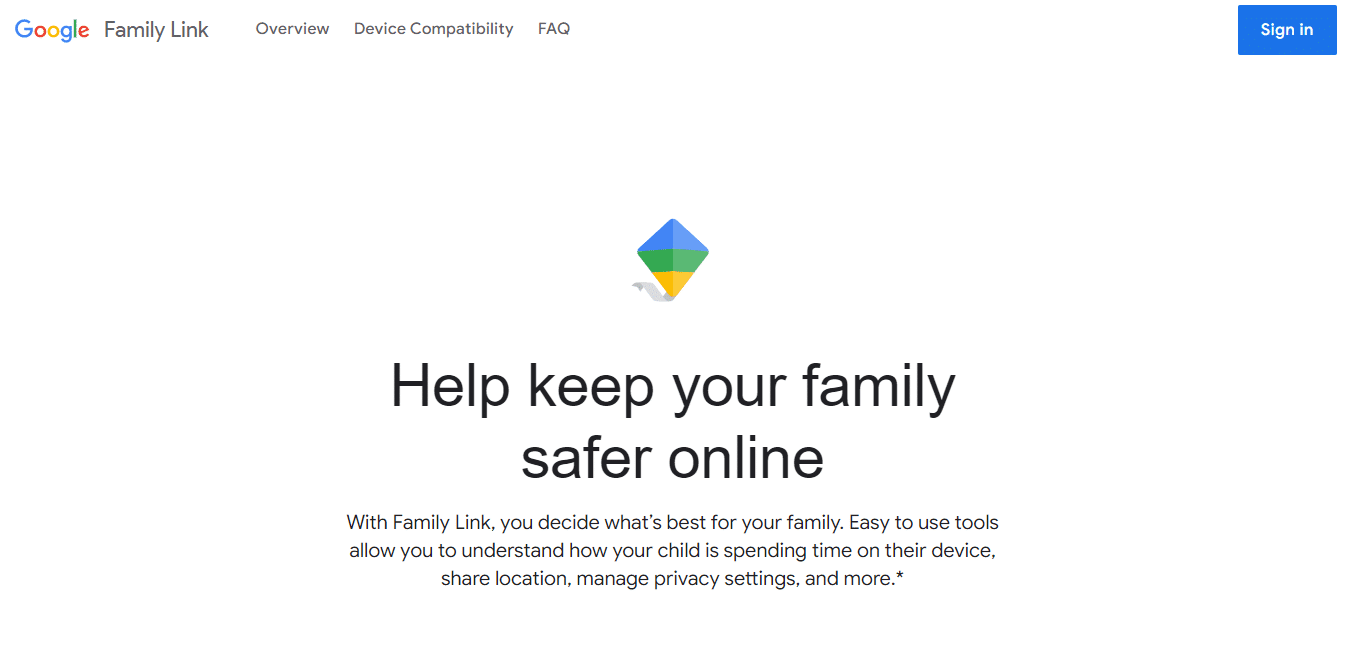 Once you create an account for your child, utilize the advanced settings to:
Set screen time limits for your kid
You can set limits for your kid in two different ways, on your device or your child's own device.
To proceed with your child's device, select Digital Wellbeing or Google and tap on Parental controls. Then, navigate to Daily Limit and verify your identity as a parent using the Parent Access Code. Next, set a limit for your kid.
To perform this action on your own device, log in to the Family Link app and select your child. Select Controls and move to Daily Limit.
You can utilize this feature to block necessary or harmful apps whether they are related to YouTube or not.
For example, your kid might be using a third-party app that affects their YouTube experience. In such cases, you can go to App Limits from Controls and easily block them.
Setup a Regular YouTube Channel for Your Kids
You can create a YouTube channel for your kid by following the regular steps:
Go to YouTube's website and click on the profile image.
From the menu, select "Create channel".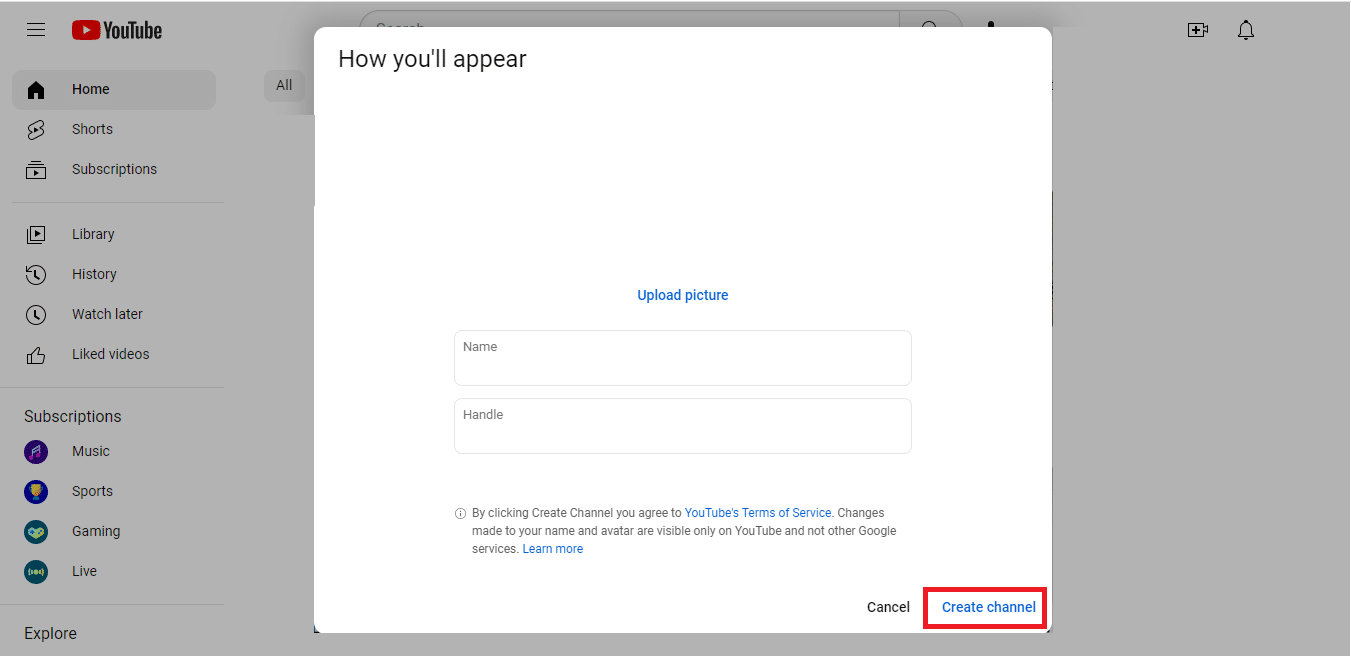 Fill in the necessary information. We suggest you avoid using your child's real name as it's a piece of private information.
Click on "create channel" to complete the process.
After creating the channel for kids, you can use Privacy and Safety Settings to determine the visibility of your kid's videos (public, private, or unlisted) and whether people can comment on those videos or not.
Create a YouTube Channel for Kids: Dos and Don'ts
The increasing popularity of content and channels made for the kid audience makes sense when we look at the data of the most viewed YouTube videos on the platform.
As of February 2023, "Baby Shark Dance" by Pinkfong Kids' Songs & Stories still holds the record with 12.3 billion views. Following it in third and fourth places are nursery rhymes, "Johny Johny Yes Papa" by LooLoo Kids and "Bath Song" by Cocomelon.
If you are a YouTube creator who is trying to understand the child audience and create videos that meet their needs like those listed above, here is what you need to know:
Know the Rules of "Made for Kids"
All content creators should understand the strict rules of "made for kids" in order to make proper content and understand the limitations of creating videos for kids.
These rules are in accordance with the Children's Online Privacy Protection Act to provide a safe online environment for kids. Additionally, the platform has its own content policies for YouTube Kids, which are essential to follow as well.
Once you understand all rules and policies of the platform, you can start focusing on your YouTube channel. Here are steps for how to start a YouTube channel for kids:
Decide Your Channel's Topic and Special Niche
When creating your YouTube channel for kids, it's essential to keep in mind that they're likely to be interested in some specific topics and videos. So, while choosing your topic, in addition to providing educational content, consider entertaining the audience by also delivering fun visuals and sounds.

For example, the kids' channel Pinkfong is the home of a famous video featuring one of the most popular niches, nursery rhyme, Baby Shark. They also combine this niche with another favored one, animation.
Similarly, you can also combine more than one topic to form your niche, depending on the types of videos you want to make and share with your audience. You can:
Make short educational animations.
Record magic tricks.
Produce nursery rhymes if you're interested in music.
Tell children's stories.
Play children's games and quizzes with your subscribers.
You may check out other popular channels to get more ideas and inspiration.
Setup Your YouTube Channel Layout and Information
When you want to set up your YouTube channel for kids, it's necessary to choose an easy-to-remember and entertaining channel name as well as a layout to reflect your online identity.
The name should be descriptive of your whole channel niche and can incorporate some catchy lyrics or words that kids can easily associate with on the public platform. Try to keep it unique so that your viewers can distinguish you from other channels.
In addition to the name, you also need to consider your color scheme and overall layout, including your profile picture, logo, and YouTube banner. Aesthetically, it's critical to make sure the channel's main colors fit the theme and design of your chosen niche.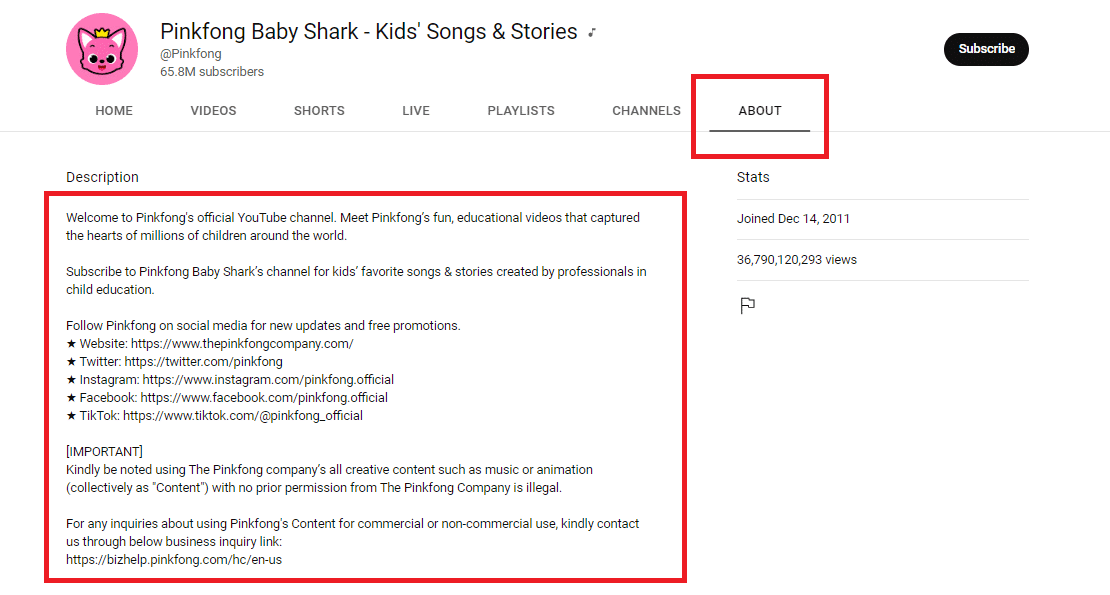 Lastly, don't forget to provide information about your channel and content in the About section. You can access it from the Settings tab. In this part, you can include details such as what you post for others to watch, when you post it, and your other social media links as well as keywords related to your niche.
Record Your Videos Using Quality Tools
The quality of your equipment such as a camera, light, and microphone determine the quality of your YouTube video as well. While not many YouTubers use the highest quality tools, each of them makes investments in those to increase the quality of their videos. These investments might range from $500 to $10,000 depending on their needs and the equipment they need.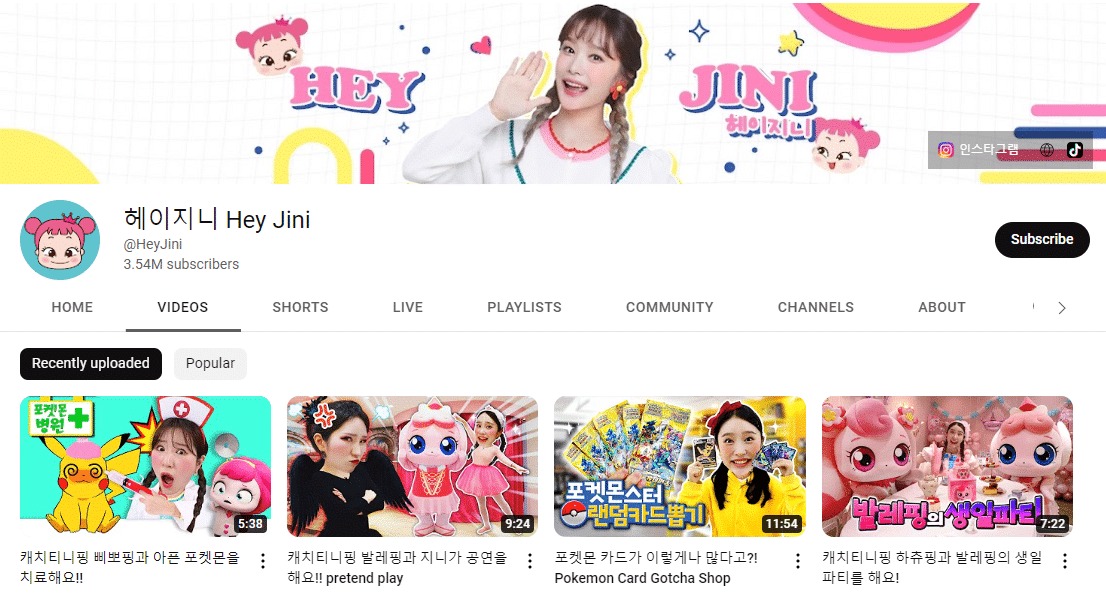 For instance, the YouTube channel "Hey Jini," which has gained over 200 million views for its storytelling and educational content, records videos in a studio using high-quality equipment.
While you might not need a studio or high-grade equipment and might prefer your phone to record your videos, be sure to have clean and understandable clips and audio to keep your audience interested and engaged.
Use Proper Video Editing Applications and Software
Not only the time you spend recording videos but also editing them has a significant impact on the quality of your video. Therefore, to make your YouTube video appealing and entertaining for viewers, use video editing applications and software that are both advanced and efficient.
Creating content is a lengthy process. So you need to use the proper tools to make it worthwhile and profitable.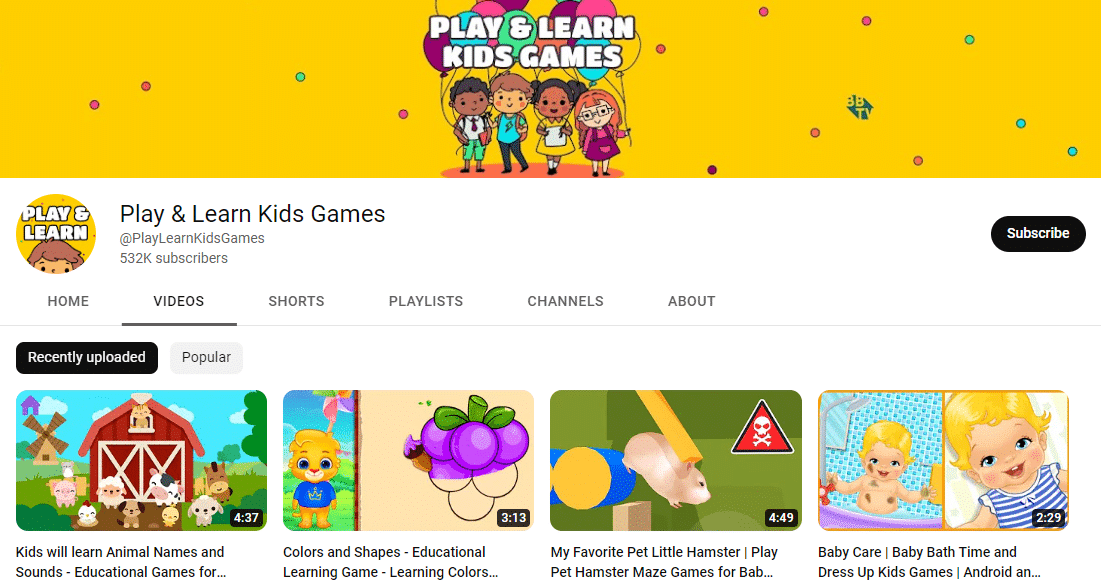 If you don't like to record yourself, like the channel Play & Learn Kids Games, you can utilize video editing tools to make short animations and similar content for your audience. You can also use these tools to enhance the video quality and appearance of any content you produce.
Upload Proper Videos Following Instructions
Video uploads should be accompanied by clear instructions to assist viewers and encourage them to stay engaged with the content on your channels. You need to include all the necessary information to increase your visibility on YouTube as well as Google search results.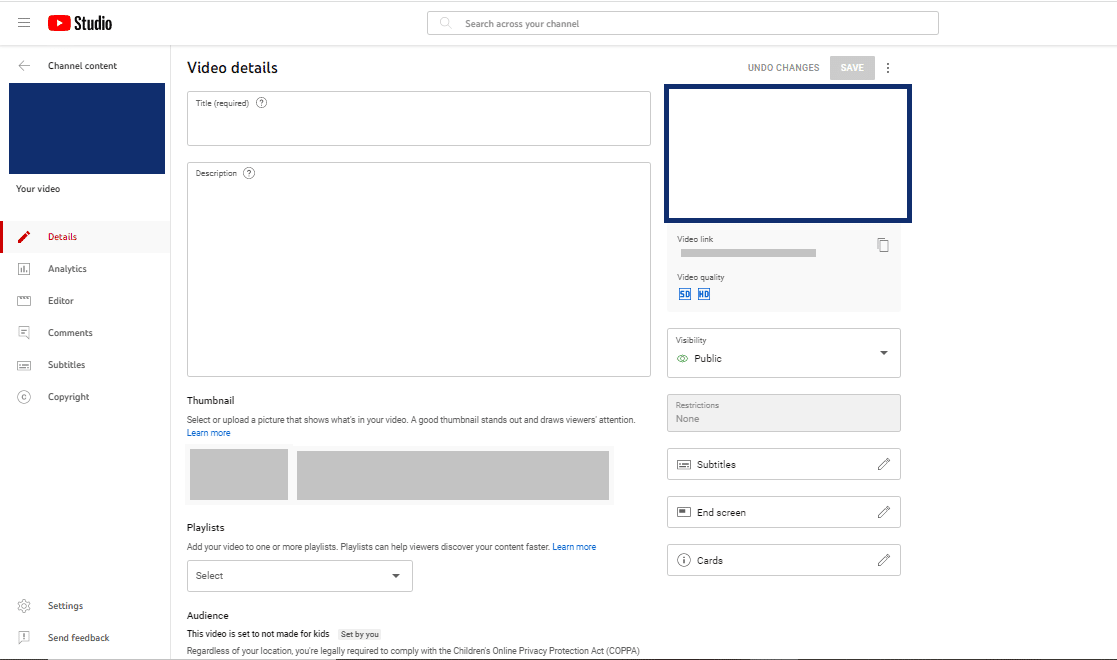 So, when you upload your video to YouTube Studio, fill in the information stated in the instructions such as thumbnails, tags, video titles, descriptions, categories, and more. Include your keywords in titles and descriptions to increase YouTube SEO performance and make it easier for your audience to find your videos.
Create an Update Schedule for Your Content
As a content creator, having regular video content updates will allow you to gain a broader audience on YouTube and increase their attention. So, in order to generate content, make a schedule that allows you to plan your posts and stay productive. Using this method encourages creativity and saves you time when you face writer's block later on. Furthermore, release your channel's posting schedule for new videos so that your subscribers stay active.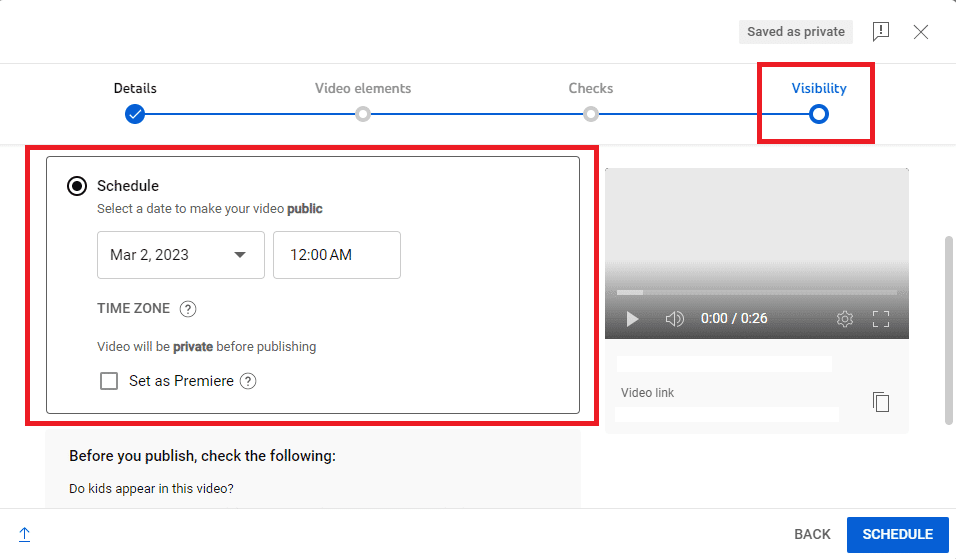 If you worry about missing your posting time, you can always use YouTube's schedule feature to upload your videos beforehand. This way, you won't have to manually do all the work. Simply upload your video, move to visibility, scroll down to find the schedule, and determine the date and time you want people to watch your content.
Monitor Your Content Performance
Monitoring your content performance can help you achieve more success and increase your channel's visibility. Fortunately, YouTube makes this process quite easy by providing free data on YouTube analytics.
So, regularly check the number of views, engagement, and subscribers on your channel and determine which videos are performing well and which ones need improvement. This way you can understand kids better and prepare content tailored to their interests.
FAQs
Answers to frequently asked questions about how to start a YouTube channel for kids.
What Kind of Videos Do Kids Like?
Most YouTubers know that kids often prefer playful, informative, and educational videos based on their age range. Therefore, if you want to attract the attention of your audience, consider their needs and interests and make engaging videos that keep them on your YouTube channel.
What is the Most Famous Kids' YouTube Channel?
With more than 155 million subscribers, Cocomelon – Nursery Rhymes is the most famous kid's YouTube channel on the platform.
How to Start a YouTube Channel for Kids Under 13?
According to YouTube's terms, children under the age of 13 cannot have their own accounts or channels. However, if you want to start a kids' channel, you can make a standard account for your child using the Family Link app.
This way, you can protect your child's online safety, and set limits on their engagement and content visibility. More information can be found in the article above.
Can an Underage YouTuber Monetize Their Videos?
Yes and no. YouTube's monetization policies prohibit underage users from monetizing their videos. Furthermore, AdSense requires adults to be at least 18 years old in order to participate.
Minors, however, can utilize Google Ads, super stickers, or chat donations as a source of income if their YT account is linked to a parent or guardian's AdSense account.
Can You Make Income with Kid's YouTube Channel?
Yes, as an adult that makes content for kids you can earn income as long as you comply with YouTube monetization rules and your channel is engaged.
What to Post on Kid's YouTube Channel?
You can make many different videos for kids such as books and educational videos, shows and cartoons, games and toys reviews, and even music videos. You can review best practices for kids & family content to get better ideas for your content.