One of the most visited social media platforms, YouTube, has grown popular since its launch, with over 2 billion users. Therefore, billions of videos include various content catering to different people. Therefore, YouTube thumbnails as part of your YouTube videos also gain great importance since they make the first impression. Your YouTube thumbnails should be visually pleasing, but it would also be preferable if they also contained text since they give clues about the content. So, choosing the YouTube thumbnail font for your thumbnail carefully is crucial.
We will share with you the best fonts for YouTube: Impact, Budmo, and many more. It would be best to use easy-to-read, visually appealing, and different YouTube fonts on your YouTube video thumbnails to attract viewers. So, pay attention to your YouTube thumbnail font choice. Let's go!
1. Impact
Impact stands out as the first best YouTube thumbnail font because it is a simple and bold font but does the job successfully. Even though it is simple, it is eye-catching and relatively easy to read. It is the best YouTube font.

PewDiePie mainly prefers this font on his YouTube video thumbnails. He adjusts the font size, color, and position.
It is simple and straightforward, and it is a free font!
2. Budmo
Being one of the best YouTube thumbnail fonts, it is not as simple font as Impact. It is a cool font resembling LED word lights.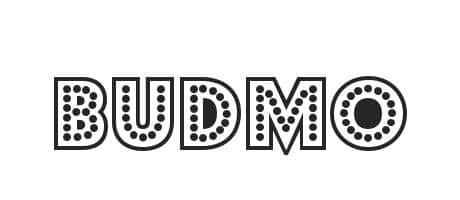 Primarily used by American YouTuber Liza Koshy, it is a fun and quirky font for YouTube thumbnails. Standing out, it is a highly clickable thumbnail font.
3. Badaboom BB
Having a self-explanatory name, it is a conspicuous, fun font style. YouTubers use this YouTube font for DIY videos, and it is suitable for content that caters to younger audiences, like gaming videos.

Usually, they go well with unique, flashing, and vivid colors for creating YouTube thumbnails. Chinese Australian YouTuber Wengie often uses this font style on her YouTube thumbnails.
4. Bebas Neue
It is one of the best and most familiar YouTube thumbnail fonts if you enjoy instructional videos on YouTube. It is so popular because it is a versatile font style.

YouTubers use this font style for instructional videos like make-up tutorials and DIY videos…
However, this font is used by many YouTube channels regardless of their content because it is elegant but sublime. You can also adopt this great font on your content for your custom thumbnail. It can be used both for personal and commercial projects.
5. Bernhard Modern std
It is composed of elegant but funky font letters. Even though it is elegant, it also looks modern and fresh. Its simplicity but, at the same time, being modern makes it suitable for different background images.

It is one of the cool fonts used by history channels or book-related channels. YouTuber Zoella primarily uses this font.
6. Beauty and the Beast
It is an excellent and bold font YouTubers use for life-hack video thumbnails. AldIt creates a playful tone. It is one of the best fonts to gain more viewers. You can use it on a very colorful image background, and it will still be visible and suitable for your thumbnail.

Alisha Marie, a YouTube content creator, uses this thumbnail font on her YouTube videos.
7. River Drive
If you pair it with a suitable background image, it looks like a part of the picture. It is one of the best fonts for YouTube thumbnails if you want to deliver a relaxing and, at the same time, fun feeling to your video. Gabriel Conte, a YouTuber, uses this font pack and seems to love it.

It is one of the free fonts for your personal projects. It is an impressive, professional font that can stop viewers from scrolling and grab their attention.
8. DK Mandarin Whispers
DK Mandarin Whispers is available in both capital and lowercase letters. It is one of the best YouTube thumbnail fonts.

Furthermore, it can efficiently work with different colors and images. It creates a strong outline for your YouTube video thumbnail.
You can pick from various sizes and styles for the text and adjust it as you want to create an impressive YouTube banner or thumbnail for your YouTube videos.
9. Dustin Font Quartet
As one of the best YouTube fonts, it is a beautiful and professional font for YouTube. It includes four fonts: regular outline font, regular font, and italic version.

It is modern and minimal, but at the same time, it is imposing with its easy-to-read and bold characters, which make it one of the best YouTube fonts.
10. Roboto
If you are new to YouTube and don't know what to choose for your YouTube channel's video thumbnails and want to play safe, you can select Roboto, a sans-serif font known as a default font. Therefore, it is one of the fonts YouTubers who are beginners use mainly.

FAQ
Why choosing a suitable YouTube font for your YouTube thumbnails is essential?
Before you decide on your suitable YouTube thumbnail font, you should ask yourself these questions:
Would you click on your video if you see this font?
Is it easy to read?
Does it draw your interest?
Do you think it is suitable for your video content and YouTube channel?
What are the tips for choosing the right Thumbnail font?
We have some tips regarding YouTube fonts; here are them:
You can use sans serif fonts for your YouTube thumbnails because they are modern, simple, and common. Sans serif is a safe choice.

Ensure you focus on the YouTube channel's theme and your YouTube videos when choosing fonts for YouTube thumbnails.

Your YouTube fonts for your YouTube videos should be easy to read, and there should be consistency between them. Using different and irrelevant fonts isn't professional.

Try to use the right colors for your thumbnail fonts.
How can I install fonts?
It is simple. After downloading, You will receive either a . ZIP file or a . TTT font file. Extract the file to your PC if it is a zip file. Right-clicking the font will allow you to install it.