We all know how annoying it is when a YouTube video ends and the next videos start playing automatically from the queue. Autoplay is one of the annoying little features of YouTube, even though it's a great app.
While the autoplay feature may be useful for users who don't want to tap many buttons to enjoy the next video, other users who simply want to watch one video and scroll along may not like the feature. Thankfully, it's not one of those features you can't control. Many how-to guides like this one can help you fix this.
Whether you're on the web browser or mobile app, in just a few steps, you can make this problem go away for as long as you wish. Here are the very detailed steps to help you control autoplay on YouTube.
How to Turn Off YouTube Autoplay on Web/Desktop/PC
If you no longer want videos to play automatically after the current video ends, here are the steps to turn off autoplay on your desktop web browser:
Log in to YouTube on a web browser on your PC.
Go to any YouTube video you wish to view.
On the video, look for the autoplay switch that is automatically toggled on by default. You can find it at the bottom of the YouTube video beside the Closed Captions (CC) button.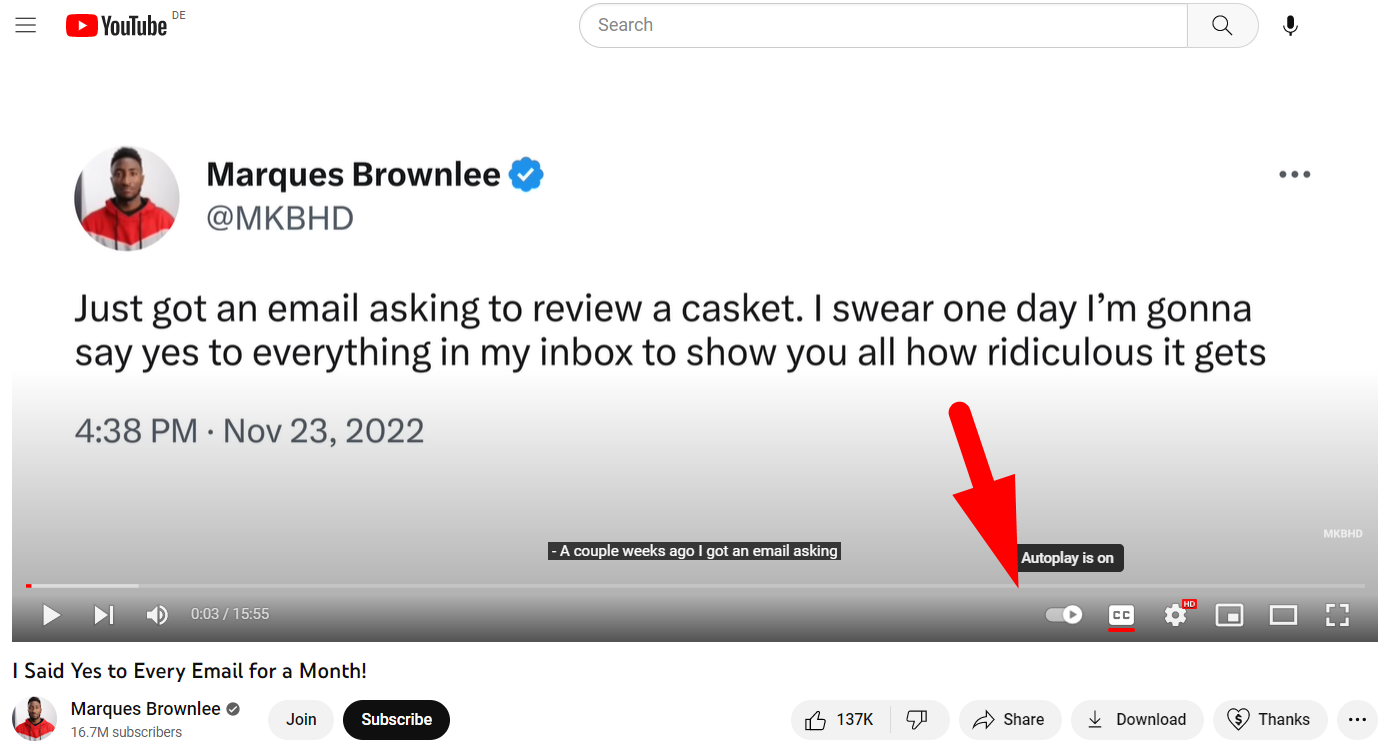 Click on it to turn it off, and it becomes a pause symbol. This will stop YouTube autoplay so that the next video does not automatically play. It's a permanent stop to autoplay on YouTube, and it remains activated even if you sign out of your account and sign back in.
Alternatively, if you don't toggle off the autoplay switch before the end of the video, you have 10 seconds to reject the autoplay videos that pop up when the current video is over.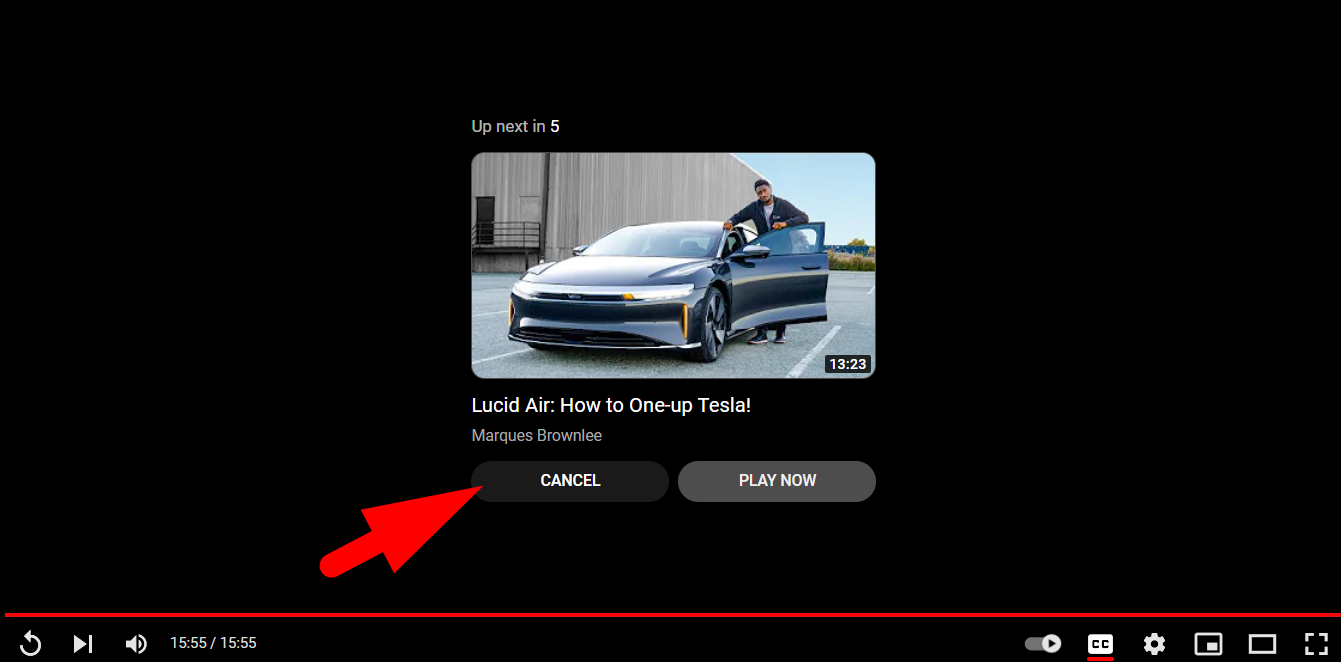 Just click on "Cancel" to stop the upcoming video from playing if you don't want it to. This method will only stop videos for that instance only. It's not a permanent fix.
Steps to Disable AutoPlay on the YouTube App (iOS and Android)
It's a slightly different ball game to turn off autoplay on a mobile device. There are two options for the YouTube mobile app, check them out below:
a. On-Video Option
Ensure your mobile data or Wi-Fi is turned on then open the app.
Go to a random video. If you're already watching YouTube videos work with any of them.
On the top of the video screen, look out for the autoplay switch beside the Cast to Device icon.
Tap it once and the feature will go off.
However, you must know that unlike in the web browser, this feature can reset itself after 30 minutes of no activity on a mobile network, and 4 hours on a Wi-Fi network.
b. Settings Menu Option
On the YouTube app, tap your profile picture in the top-right corner.
Navigate to Settings then Autoplay.
Toggle off the "mobile phone/tablet" switch to turn off the autoplay function.
You're all set.
How to Turn Autoplay Off on the Home and Subscriptions Feed (Mobile Device)
Have you ever noticed YouTube videos playing on the home tab once you open your app? You can also turn autoplay off for this function in a few steps.
Make your way to "Settings" on your mobile device and tap it. Next, tap "General"
Scroll down till you find "Muted playback in feeds." Tap on it.
On the pop-up, click "off" to turn autoplay off on the relevant tabs.
That's all!
How to Turn Off Autoplay on YouTube — Smart TV Version
If you're watching videos from your Smart TV, follow these steps:
Launch the YouTube app on your Smart TV.
Click on your profile icon in the top right of the screen, then navigate to reveal the settings menu.
Search for the "Autoplay" setting then toggle it off using your TV remote. All done.
Should You Leave the Autoplay Feature Enabled? Pros & Cons
If you're not sure whether or not to turn off autoplay, perhaps this will help you decide.
On the one hand, autoplay allows you to preview a video to help you decide if you want to fully commit to watching it. It's also a great way to find videos that may interest you or new channels you may relate to.
On the other hand, when you disable autoplay, you save your mobile data and may spend less time watching video after video on YouTube and wasting good hours.
Nevertheless, the choice to turn autoplay off remains in your hands, depending on what best suits your needs.
With the steps we've shared above, feel free to enjoy YouTube on your terms!