YouTube is an online video-sharing platform that allows users to watch, comment, share, and like any media creation. It's completely free to use. However, if you have spent a significant amount of time on YouTube you might understand that many people are still unable to use this app because of regional restrictions in certain countries.
View4You is an innovative company with a mission to provide the best free online tools and free trials that will lead you to buy YouTube subscribers, views, and likes that help you grow your channel, solve your money problems and live better lives. We're always looking for new ways we can make your YouTube life easier, so be sure not to miss out on our latest releases by catching up today.
The YouTube Video Region Restriction Checker is a handy little tool that permits users to see if their country has regional restrictions on YouTube. This online tool lets you use geolocation and IP addresses so you can identify where the user is located, then compares that information against their database of accessibility around the world. It also accepts regular YouTube links and YouTube shorts, so it's easy for users of all skill levels. The YouTube Video Region Restriction Checker will let you know if your location has restrictions on YouTube.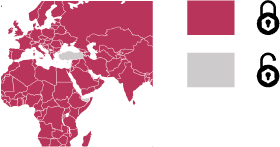 Videos are increasingly becoming a popular form of entertainment. However, you will sometimes come across YouTube Blocked videos that cannot be viewed because they're restricted in some countries. The easiest way to avoid this restriction? Use a proxy server! But, before you do that, here's how you can find which countries are unavailable for your desired video. This YouTube Video Region Restriction Checker will provide you with information about which countries a specific video is available in and which are not.
The Information You Get From This Tool:
In which countries is your YouTube content restricted?
Which regions do your YouTube content have full access to?
Always Updated and Precise Results
YouTube Video Region Restriction Checker Usage: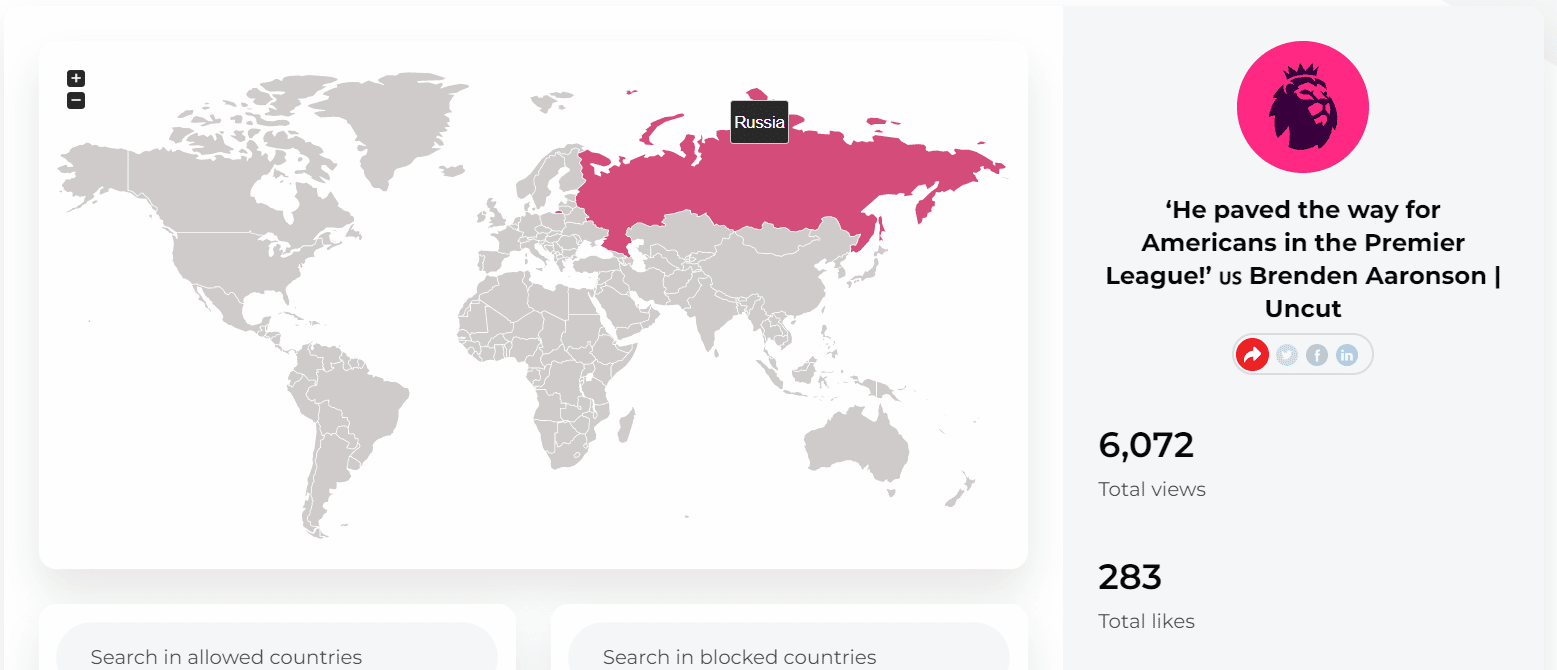 When you submit a YouTube-blocked video, it will generate an interactive map that highlights countries where your content is not available. The color-coded regions show whether or not the media can be accessed legally within each country – with pink marking restricted areas and green indicating availability for all users across any region. Click on the map to find out which countries are not allowed access. You can also see a list of all those that do have permission, so you know what's available for viewing.
How to Use the Tool (step by step)
Copy the YouTube video URL
Paste the URL into the search
Tick the 'check' and get the results
You can see a map that will show the location and other countries where YouTube has restricted and banned the videos.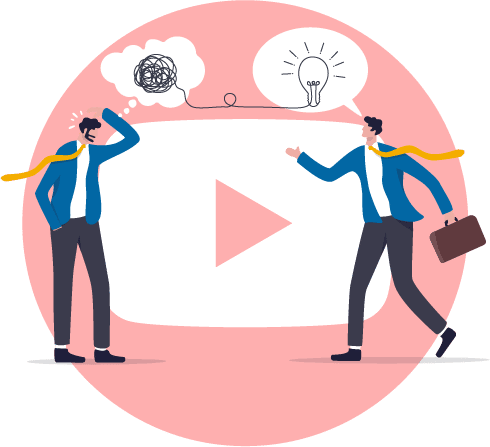 How to Solve the "The uploader has not made this video available in your country"?
YouTube is a great way to watch videos from all around the world, but sometimes they block certain content in your country. Don't let this stop you! Here are some easy ways that will help get anything onto YouTube and enjoy it without limitations:
YouTube is the platform where you can find any type of video content that suits your needs. It has music videos, educational courses, and tutorials or movies – there will be something on YouTube that suits your taste! And best yet? It's free! Every content creator actually has only one thought, being popular and making money from their job. That's why the views their videos get on YouTube is very important, but sometimes it is not easy to increase YouTube views because your videos may not be shown by YouTube in some regions.
In some countries and regions, YouTube has blocked videos because of local laws. In addition to this, there can also be licensing issues that prevent access for certain users within those borders. It's frustrating, but it helps a little to be aware of those restrictions when you try to watch videos on YouTube and you get the official explanation "The video is not available in your country."
So, if you are living in a country where YouTube videos are blocked and want to watch some of your favorite videos on the site, then this guide will help.
The following information should not take more than 2 minutes to complete but it could save hours when trying to solve problems with accessing content online.
You can use the online tool to see if your YouTube video is blocked. When it is verified, we will show you how best to get access to the YouTube Blocked videos.
Unblock videos with the Video Restriction Checker Tool. You can easily find out if YouTube has imposed any restrictions on your videos. Just enter what country or region it is that they're trying to restrict access to and get a result quickly.
If you want to watch videos that are blocked in your country, there's no need to worry! Here we will talk about how unblocking YouTube works and also provide some sources where it is legal.
Might get a little technical but just keep reading if this sounds interesting enough.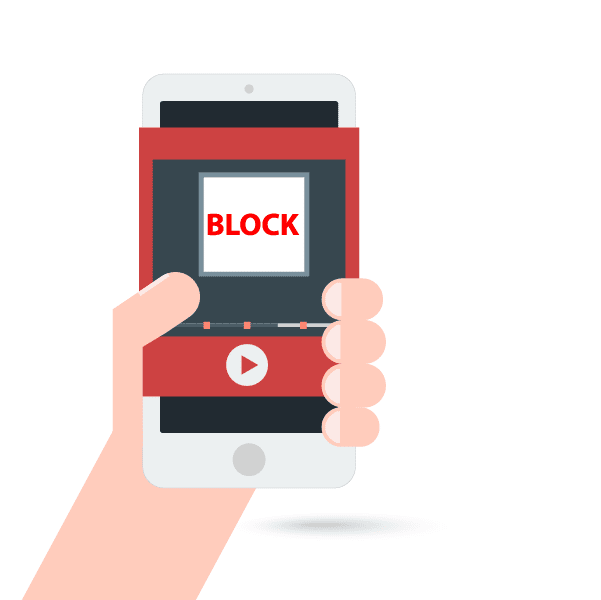 How to Watch Blocked YouTube Videos & Avoid Region Restrictions?
There are many ways to watch blocked YouTube videos in your country.
1)Using a Reliable VPN
Use a VPN! It masks your location and changes the IP address as if nothing happened. Feel safe and secure with a VPN that encrypts your data, and sets the appropriate location for you (based on what's available in their network) to ensure complete anonymity online.
The free VPNs are good for lightweight work and web browsing, but if you want to stream videos from YouTube or do other high-bandwidth activities on the internet then a paid service might be best. They offer maximum reliability with servers all around the world so your virtual location can also virtually spoof any part of it.
If you want to watch a blocked YouTube video on your Android phone, we recommend getting VPN -Proxy Unlimited Shield installed. It's available in the Google Play store and there is usually enough space for a free version that allows streaming at 480p resolution.
Once you've installed VPN -Proxy Unlimited Shield, give it the necessary permissions and launch YouTube. Find a YouTube-blocked video on your phone or computer and play it for this hack to work properly.
2) Use A Proxy Server
The use of a proxy server is an efficient way to access videos that are restricted in your country. However, this comes with some drawbacks such as being less secure and offering similar functionality. The restriction of content based on a visitor's geographical location is often seen as an example of Internet censorship.
When it comes to online safety, a VPN provides the highest level of security. The servers used by proxies are not concerned about your privacy and do not waste resources on encrypting data. This could leave you more vulnerable in an increasingly digital world where threats are everywhere.
However, since we are trying to access YouTube which has a high level of security, and will only be watching an easy-to-understand video, reliable proxy servers should work for us.
If you want to access any YouTube-blocked video, then we recommend using one of these proxies. They will help avoid geo-restriction from videos on YouTube and other platforms alike.
3) Download The Video
First of all, as Views4You, we do not recommend downloading videos from YouTube from 3rd party applications. The best way to download YouTube Video is to purchase YouTube Premium. YouTube Premium has many nice options and one of them is to download videos to your device. In addition, you should try our YouTube Thumbnail Tool, which is completely free and legal, prepared by our software team.
However, this option will also help you to download the video you want from online downloading websites. The only problem with this plan would be if your country blocks access, but luckily there are apps for Android phones only.
To download the video from YouTube, simply enter your desired URL and select either MP4 or 3GP formats. You can also get an audio version in whatever format you prefer – both transcripts are available to read digitally so there's no need for paper files.
4) Smart-DNS
With a smart-DNS, you can watch your favorite shows and movies from anywhere in the world without worrying about geographic restrictions. All it takes is changing out that pesky address on your computer or mobile device to make this happen.
5) Unlock your YouTube Videos by Tor Browser
The Tor browser is a great way to stay completely anonymous while browsing the internet. However, it can slow down your connection and you will have an IP address that cannot be traced back by anyone else besides yourself. This anonymity feature's only downside: there isn't any choice in which country finally connects yours with theirs when using their service.
Error Information
Google translate is an easy way to watch YouTube videos if you don't speak another language. All it takes are some searches in your preferred languages and then clicking " translates" on the left-hand side of the search bar for their translated results.
The search engine will present you links in your native language. Click "Translate this page" to have Google Translate load all sites, so that bypassing restrictions imposed by employers or schools does not matter anymore.
Closing Thoughts
If you know about any other method that works for watching YouTube videos, please share them with us in the comment section. We would love to hear from everyone who has found a way around these blocks.
Hope you liked our tools. As the Views4You team, we have other free and premium tools. Some of these are YouTube Money Calculator, which calculates how much money you can earn from YouTube, YouTube Analytics where you can analyze videos on YouTube and if you have excellent content but have trouble choosing a title, you can also try the YouTube Title Generator created with Artificial Intelligence.