Youtube! It's where everyone wants to be on these days. That's why the number of people or businesses opening a YouTube channel is increasing. Naturally, many different YouTube channel names are out there, and maybe you think it's hard to come up with a unique YouTube channel name ideas any longer.
If you want to be someone other than the one whose Youtube channels are rooted deep down on YouTube, you should have memorable Youtube channel names rather than random Youtube channel names. You may have an idea about the type of video content you will create on YouTube, and you can't just find a channel name.
Don't worry! If you follow the right path, you'll find your own YouTube channel name, and have plenty of ideas about what a good YouTube channel name looks like. We're going to craft them from scratch.
What is Youtube Channel Name?
A YouTube channel name is the name given to a specific YouTube account or page where videos can be uploaded and shared. It is the unique identifier for a particular account on the platform. The channel name can be customized by the owner of the channel and can be anything they choose, as long as it adheres to YouTube's community guidelines and terms of service.
Where does it Show?
A YouTube channel name is shown in several places on the platform:
Channel page: When a user visits a YouTube channel, the channel name is prominently displayed at the top of the page, along with the channel's profile picture and cover art.
Search results: When a user searches for a particular topic or keyword on YouTube, the channel name appears in the search results along with the video titles and descriptions.
Video page: When a user watches a video on YouTube, the channel name is displayed beneath the video title, along with the channel's profile picture and a link to the channel page.
Comments: When a user leaves a comment on a video, their channel name is displayed next to their comment, along with their profile picture.
In addition, the channel name is also displayed on the creator's YouTube dashboard and in the URL for their channel.
For example, when users come across your videos in search results, they'll see your channel name right next to it.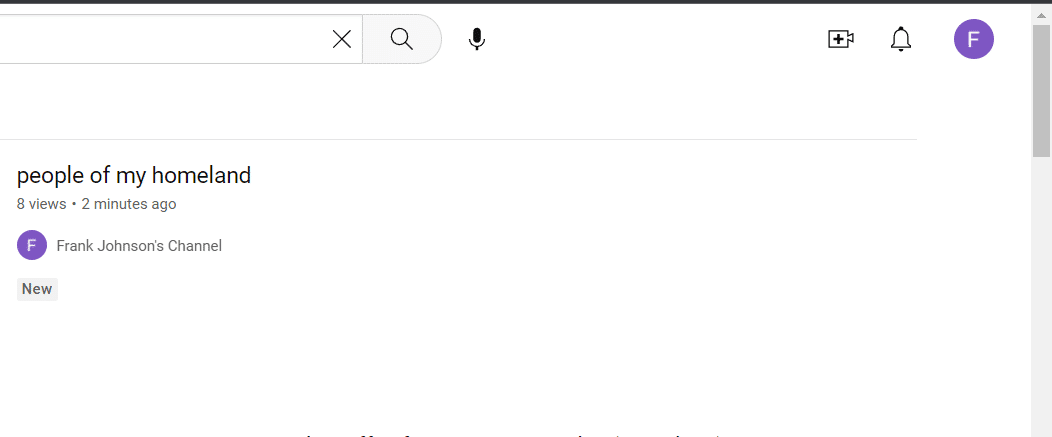 Again, when they click on your YouTube videos, they immediately see your name below your video.

When they click on your profile, they are greeted by your channel name.

Why Finding Right Username on YouTube is So Important?
Having an perfect Youtube channel name that is well crafted and created in line with the dynamics of YouTube will help you rank higher in search results and also attract viewers to your channel. Remember, the competition is fierce here!
Check the reasons why YouTube username is important:
Branding: The channel name is a key part of a creator's brand on YouTube. It is often the first thing that viewers see when they visit a channel and can help to establish a creator's identity and niche.
Discoverability: A well-chosen channel name can help a creator to be more easily discovered on YouTube. By including relevant keywords in the channel name, creators can improve their visibility in search results and attract more viewers.
Memorability: A catchy or memorable channel name can help viewers to remember a creator's channel and return for future content. This is especially important for creators who are trying to build a loyal audience.
Consistency: By using a consistent channel name across all social media platforms and other online channels, creators can ensure that their audience can easily find and follow them.
Legitimacy: Having a professional and well-thought-out channel name can help to establish a creator's legitimacy and credibility on YouTube. This is particularly important for creators who are looking to monetize their content or collaborate with other creators or brands.
55 Tips to Have Catchy Channel Name
Of course, creating catchy YouTube channel names lies in your creativity. But you need to combine this creativity with the right moves. When it comes to YouTube names, the creativity of your channel name is very much related to how much it reflects your content and the profile of your channel. So, you should combine your creativity with YouTube dynamics. Let's see, what to do:
Keep it short and simple.
Be memorable.
Use keywords.
Use your brand identity.
Wake the artistic soul in you.
Be unique.
Make it easy to pronounce and spell.
Consider your niche.
Avoid numbers and special characters.
Use puns or humor.
Keep it professional.
Test it out with friends and family.
Use alliteration.
Incorporate your own name or brand.
Use a rhyme or rhythm.
Make it positive and upbeat.
Use an action verb.
Check the same name if available
Include a question or statement.
Use a reference to pop culture.
Use a location-based name.
Use a character or mascot.
Use a descriptive adjective.
Include a symbol or icon.
Play with the spelling.
Use a foreign word or phrase.
Use a slang term.
Use an acronym.
Use a paradox or oxymoron.
Use a metaphor or simile.
Use a mythological reference.
Use a nature-inspired name.
Use a historical reference.
Use a musical term.
Use a sports reference.
Use a technology-inspired name.
Use a food-inspired name.
Use a color-inspired name.
Use a travel-inspired name.
Use a space-themed name.
Use a fashion-inspired name.
Use a health and wellness-inspired name.
Use a spiritual or philosophical term.
Use a fictional character's name.
Use a career or industry-related name.
Use a hobby or interest-related name.
Use a pet-related name.
Use a weather-related name.
Use a unique or made-up word.
Use a name that invokes curiosity.
Use a name that sounds futuristic.
Use a name that sounds exclusive or elite.
Use a name that implies expertise or authority.
Use a YouTube name generator.
Catch the channel's vibe in the name.
Things You Should Be Aware Before Finding the Best YouTube Channel Name
Choosing the right YouTube channel name is crucial for creating a strong brand and attracting the right audience. In this regard, it's essential to be aware of the things you should consider before finding the best YouTube channel name that not only stands out from the crowd but also helps you build a loyal audience and achieve your goals on the platform.
Respect Youtube Community Guidelines
If you want to create content on YouTube, you need to follow their community guidelines. This includes your channel name. So when coming up with the best youtube channel name ideas, stay away from names that may violate Youtube guidelines. Remember that creating hostile, violent, hateful channel names will result in the banning of your YouTube account. To find out more, read Youtube's relevant guidelines in detail. In this way, beyond the penalties you may receive, you will also avoid being ranked lower in the algorithms with small mistakes you will make without realizing it.
Try the Youtube Channel Name Generator
If you have an idea of what kind of channel you want your channel to be, but are struggling to come up with an appropriate name for it, using a YouTube name generator can make it easier for you. Youtube name generator tools usually take basic info about your channel and generate the best possible youtube channel names.
Here, it is extremely important to choose the keywords you will enter into the name generator in a way that reflects the spirit of your channel. After that, all you have to do is choose one of your favorite ones among the names suitable for many different niches.
Cool Youtube Channel Names With the Most Watched YouTube Niches
There are Views4You has listed some 350 creative YouTube channel name ideas. All available to use!
50 LifeStyle Youtube Channel Names
An Elite Life
Vlog of the World
Jazzy's Diary
Daily Dose of Joel
Inside Life
LifeLane
Cool Mundane
A Daily Digest
Series Daily
Episodes of My Life
Daily L
Tips Life
Lives Elite
Selected Life
Joe's Life TV
Life Expert
Life Journal
Life Circles
Lives Vives
Daily Vibe
It happened
Living Large
Every Step of The Way
Diary of My Life
My Ridiculous Life
Beauty of Everything
Style Professor
Your Fashion Photographer
Imagination Street
My Luxury Life
Lifestyle Lounge
The Daily Shot
Living the Dream
Modern Living
The Good Life
Life Hacks 101
Simply Living
Everyday Elegance
The Simple Life
The Life Edit
The Lifestyle Edit
The Everyday Edit
Life Simplified
Life Made Easy
The Lifestyle Guru
The Balanced Life
Live Well with Me
The Life Lab
The Joyful Life
The Life Adventure
50 Entertainment Youtube Channel Names
For Sure Leisure
Talk Plots
Frank Prank
Yak Joke
Humor Zoomer
Click Trick
Joke Parody
Fun Limited
Scripted Life
Gunny Funny
Chuckle Deckle
Treasure Leisure
Daily Laugh
Trend Smile
Smile Base
Entertain Point
Smile Buster
Leisure Nature
Amuse World
Complete Giggle
Skippy
Fun is My Middle Name
Morning Comedy
Laughter Hunter
Amuse Hour
Knock Knock! Jokes
Joke Book
The Fun Academy
The Basics of Fun
Show Fun
Entertainment Express
Pop Culture Paradise
Star Struck TV
The Fun Zone
The Entertainment Zone
Screen Time TV
The Film Fanatics
The Junkies
Hollywood Highlights
Nation Wild
The Showbiz Show
Arena Arena
Lights, Camera, Action!
The Glam Life
The Big Screen
The A-List
Pop Culture Playground
Showbiz Insider
Hollywood Happenings
Entertain Hub
50 Game Niche Account Name Ideas
Gaming Wireless
Gamers Stop
Star Gamer Box
Holy Gamer
Future Gamer
Limitless Gamer
Clumsy Gamer
Infinite Gaming
Awesome Gaming Tips
Gaming Dish
Gamer at Work
Only Gaming
Arcade Box
Role Play Role, Play
Mr Gaming and Sons
Lord of Gamers
Gaming is an Art
My Gaming Diary
Eye Of the Gamer
Call Me a Gamer
Gaming Box
Everyday a New Game
Game Bender
GamingPot
Game Life
Adventure Gaming
The Game Specialist
Console Guru
Nostalgia of Gaming
Game Lawyer
Game Vision
Game On!
Gaming Central
The Gaming Zone
The Gaming Network
The Game Room
Gamer's Paradise
Game Masters
Gaming Universe
The Gaming Chronicles
The Gaming Squad
The Gaming Corner
Game Changer
The Gaming Experience
The Gaming Underground
The Gaming Lounge
The Gaming Realm
The Gaming Lab
The Gaming Galaxy
The Gaming Odyssey.
50 Dance Youtube Channel Name Ideas
Dance with Persha
Dance Tube
Dance Spot
Dance Days
Dance Vibes
It is Dance!
Dance Comedy
Home Tango
Tango Disco
Free Dance
Breakdance Hero
Step Dances
Mr Dance
Dance Center
Dancer Stories
After Dance
Dancer's Way
Call Me Dance
Digital Dance Camp
Dance Voices
Tales From Dancer
Dance Dance Dance
Freestyle Dance Tournament
Weekly Tango
The Art of Ballet
Dance Studio
Synchronize Steps
Dancing Through the Air
Feel my Rhythm
Quick Steps
Your Dance Tutor
Dance Chronicles
The Dance Scene
The Dance Hub
The Dance Network
The Dance Club
Dance Central
The Dance Zone
Dance Dynasty
The Dance Spotlight
The Dance Beat
The Dance Experience
The Dance Floor
The Dance Society
The Dance Junction
The Dance Vault
The Dance Underground
The Dance Groove
The Dance Collective
Dance Dynamics
50 Makeup Niche Youtube Channel Name Ideas
Makeup Lady
Miss Makeup
This is Makeup
Makeup Therapy
People Makeup
Makeup Select
Makeup Real
Creatively Makeup
Makeupist
Beauty Daily
Future Beauty
Classy Beauty
Mystical Beauty
Beauty Productions
Beautyist
Beauty Days
Beauty River
Quick Beauty
Hello Makeup
Let's Makeup
Watch my Beauty
Cindirella in Town
Barbie Girl
Eternal Beauty
The Beauty Miracle
Beauty Roots
Secret Beauty
Millennium Beauty
Makeup School
Your Makeup Channel
Glam Squad
The Makeup Studio
The Makeup Room
The Makeup Spot
The Makeup Maven
The Beauty Bar
The Makeup Lounge
The Makeup Artist
The Beauty Channel
Makeup Mastery
The Makeup Authority
The Glam Life
The Makeup Experience
The Beauty Boutique
The Makeup Society
The Makeup Academy
The Beauty Vibe
The Makeup Scene
The Makeup Lab
The Beauty Emporium
50 Food Niche Youtube Channel Name Ideas
Cooking Chronicles
The Foodie Channel
The Recipe Room
The Kitchen Zone
The Food Network
Foodie Frenzy
The Culinary Chronicles
The Foodie Fix
The Recipe Lab
The Kitchen Studio
The Foodie Experience
The Cooking Class
The Foodie Life
The Recipe Vault
The Foodie Journey
The Kitchen Table
The Foodie Connection
The Recipe Collective
The Kitchen Chronicles
The Foodie Emporium
Food Love
Food Life
Food Now
World of Food
Delicious News
Delicious Vibes
Cook Days
Food Legacy
Cook Warior
Vintage tastes
Cook with Verve
Eat Tasty
Magical Flavors
Trendy Tastes
All About Food
Practical Dishes
Cook Yummy Food
In Pursuit of Unique Flavors
My Cooking Diary
Food Scene
Foody
Meat Grinder Man
Monsieur Food
Sous Chef
Gourmet Table
Dessert Heaven
New Day New Recipe
Chefs Clash
False Chef
Amateur Chef
50 Travel Niche Channel Name Ideas
Introduction to Travel
Travel 101
Chill Wanderer
On the Road Again
Traveler's Route
Travel Time
Take a Ride
To Travel!
Wanderer's Backpack
Traveling the World
Always Far Away
Traveler's Spot
Traveler's Notes
Traveler Tales
Veni Vidi Vici
Wanderer at Work
Trips More
Exploring Places Around the World
Mister Wander
Traveler's Way
New Path
Hitchhikers
Cycle Around the World
Hit the Road Mate
Your Travel Companion
Tips Before Visiting
Start the Engine!
Cycle Diaries
Travel Experts
Travel Tips
Wanderlust Adventures
The Travel Bug
The Nomad Life
The Travel Chronicles
The Journey Channel
The Travelogue
The Roaming Channel
The Explorer's Guide
The Traveler's Hub
The Travel Insider
The Travel Diaries
The Travel Tribe
The Adventure Channel
The Travel Society
The Globetrotter's Club
The Travel Connection
The Travel Squad
The Travel Gazette
The Journey Zone
The Travel Portal
These YouTubers Made the Most Successful Youtube Channels: Here are their Names
T-Series: The Indian music label and film production company has the most subscribers on YouTube, with over 237 million subscribers.
Cocomelon – Nursery Rhymes: An animated channel featuring nursery rhymes and educational videos for children, with over 155 million subscribers.
SET India: A channel featuring Indian television shows, with over 152 million subscribers.
MrBeast: A channel featuring stunts, challenges, and philanthropy, with over 136 million subscribers.
PewDiePie: A gaming and commentary channel hosted by Felix Kjellberg, which has over 111 million subscribers.
Like Nastya: A children's channel featuring educational videos and vlogs, with over 104 million subscribers.
Vlad and Nikita: A children's channel featuring educational and entertaining videos, with over 94.3 million subscribers.
WWE: A professional wrestling channel featuring matches, interviews, and behind-the-scenes content, with over 93.6 million subscribers.
5-Minute Crafts: A DIY and life hacks channel, with over 79.1 million subscribers.
Zee Music Company: An Indian music channel, with over 77 million subscribers.
Justin Bieber: A music channel featuring the Canadian pop star, with over 71 million subscribers.
Canal KondZilla: A Brazilian music and entertainment channel, with over 66.4 million subscribers.
Dude Perfect: A sports and entertainment channel featuring trick shots and stunts, with over 58.9 million subscribers.
Marshmello: A music channel featuring the American DJ and producer, with over 56.1 million subscribers.
Ryan's World: A children's channel featuring toy reviews and challenges, with over 34.4 million subscribers.
Netflix: A channel featuring trailers, clips, and behind-the-scenes content for Netflix original shows and movies, with over 26 million subscribers.
James Charles: A beauty and makeup channel hosted by James Charles, with 23.8 million subscribers.
Zoella: A beauty, lifestyle, and fashion channel hosted by Zoe Sugg, with over 10.7 million subscribers.
How Can I Change My Youtube Channel Name
After reading this article, you may found new YouTube channel name ideas and want to change your name on the platform. Fortunately, Youtube offers this opportunity for several times, and it is possible to change your it within minutes. Let's see how to change your Youtube name.
o change your YouTube channel name, follow these steps:
Sign in to your YouTube account.
Click on your profile picture in the top right corner of the screen.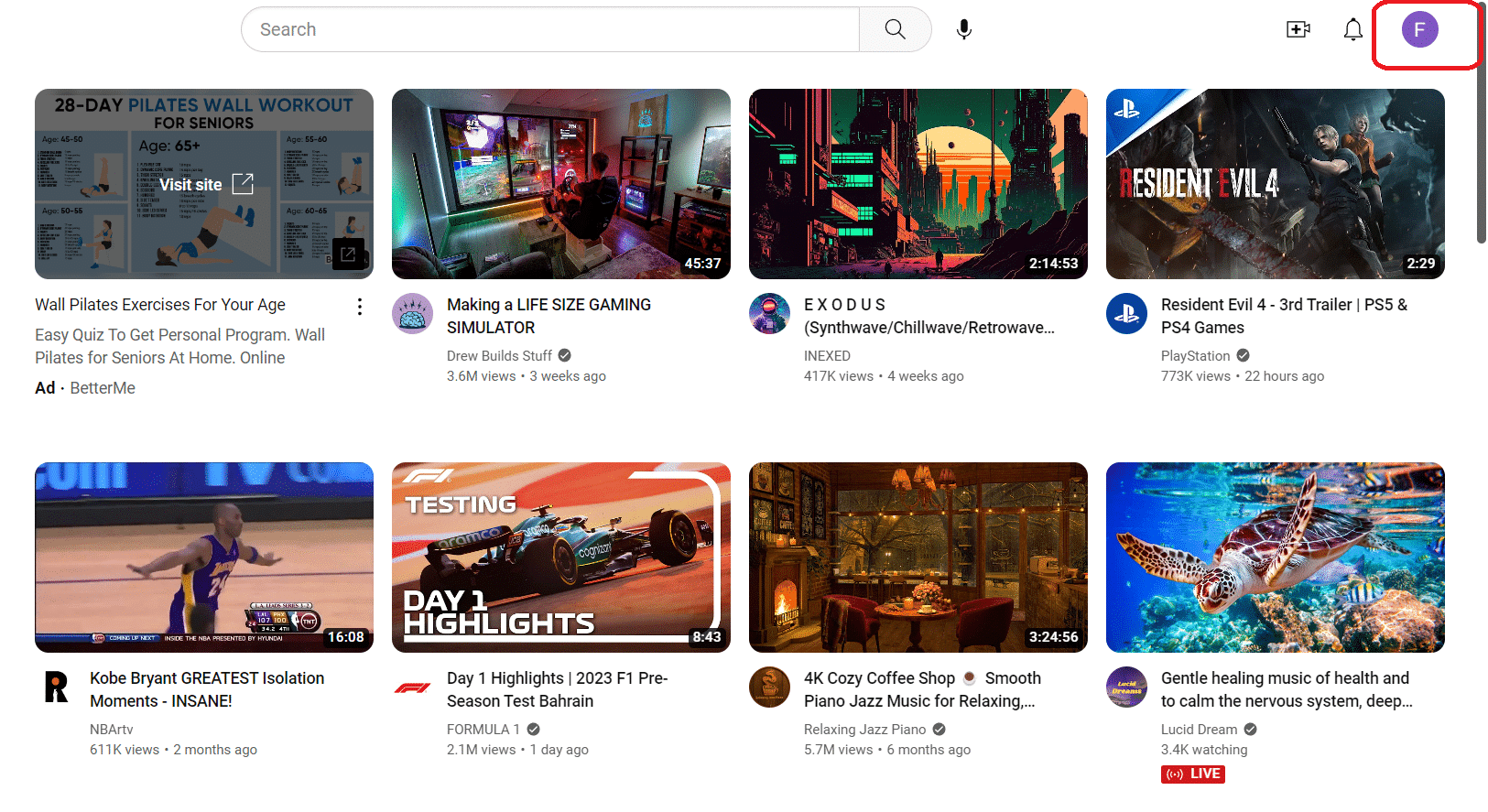 Click on the "Your Channel" button.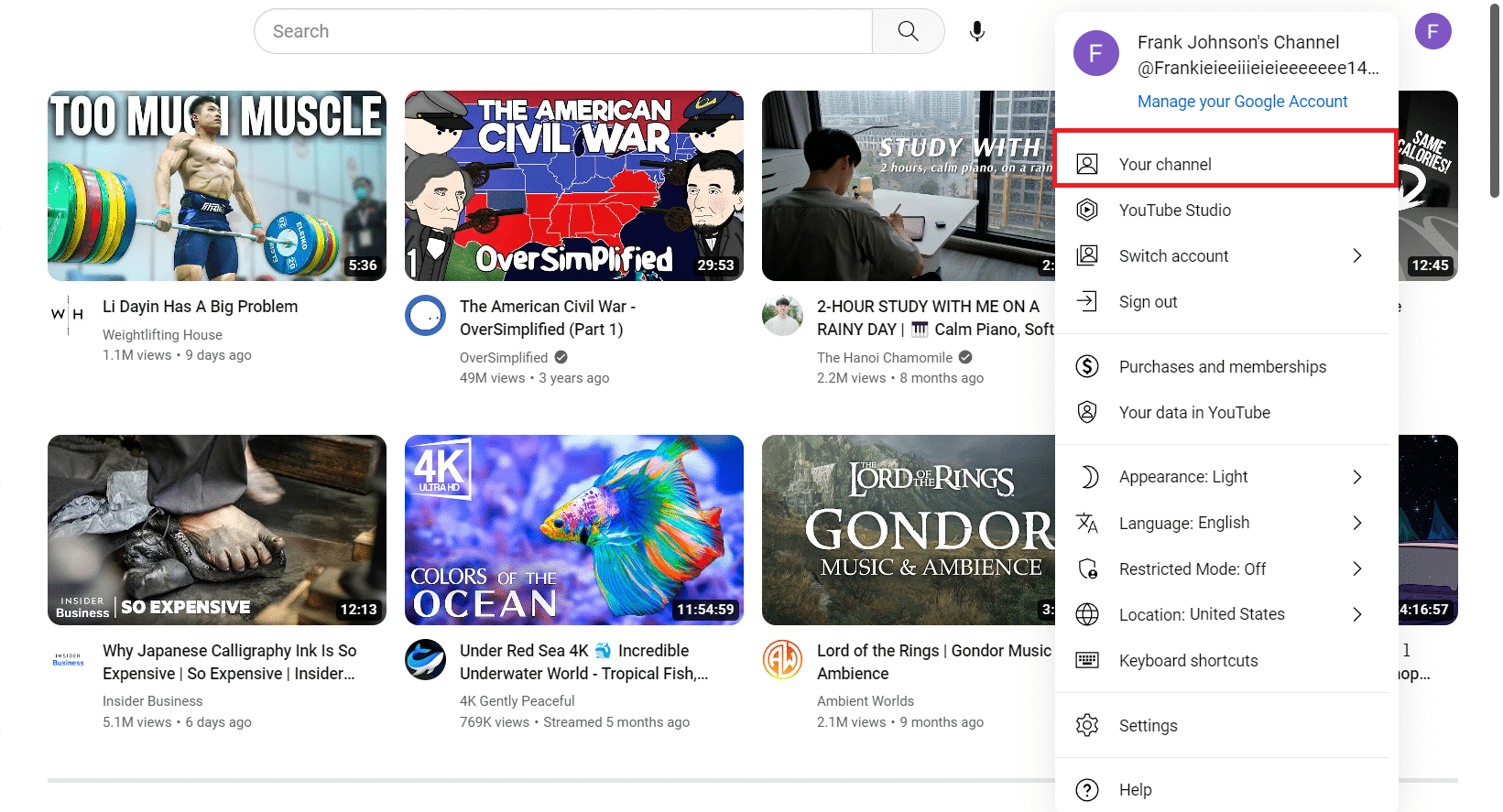 Click on "Customize channel" next to "Manage videos".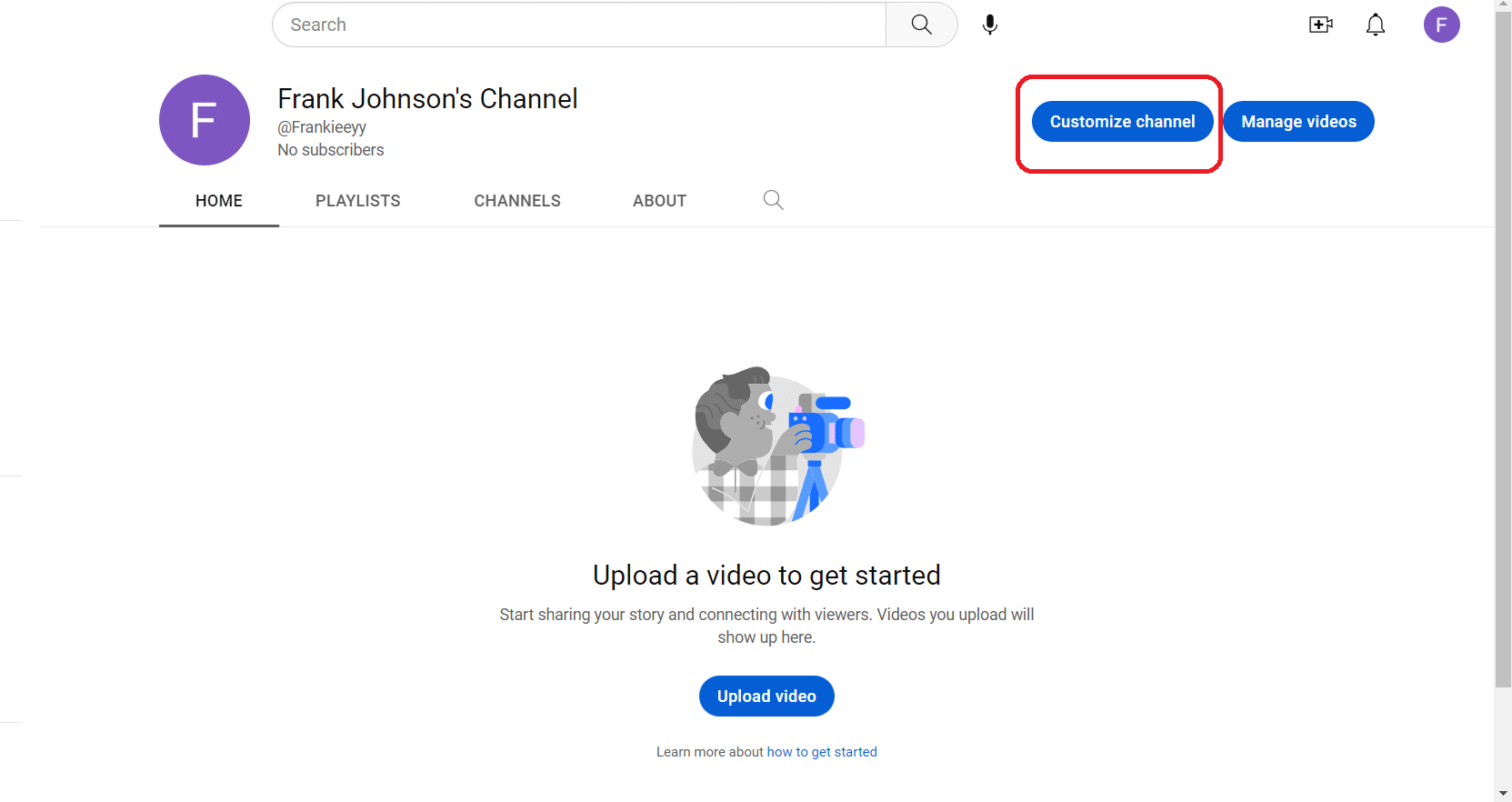 Click on "Basic Info" under Channel customization.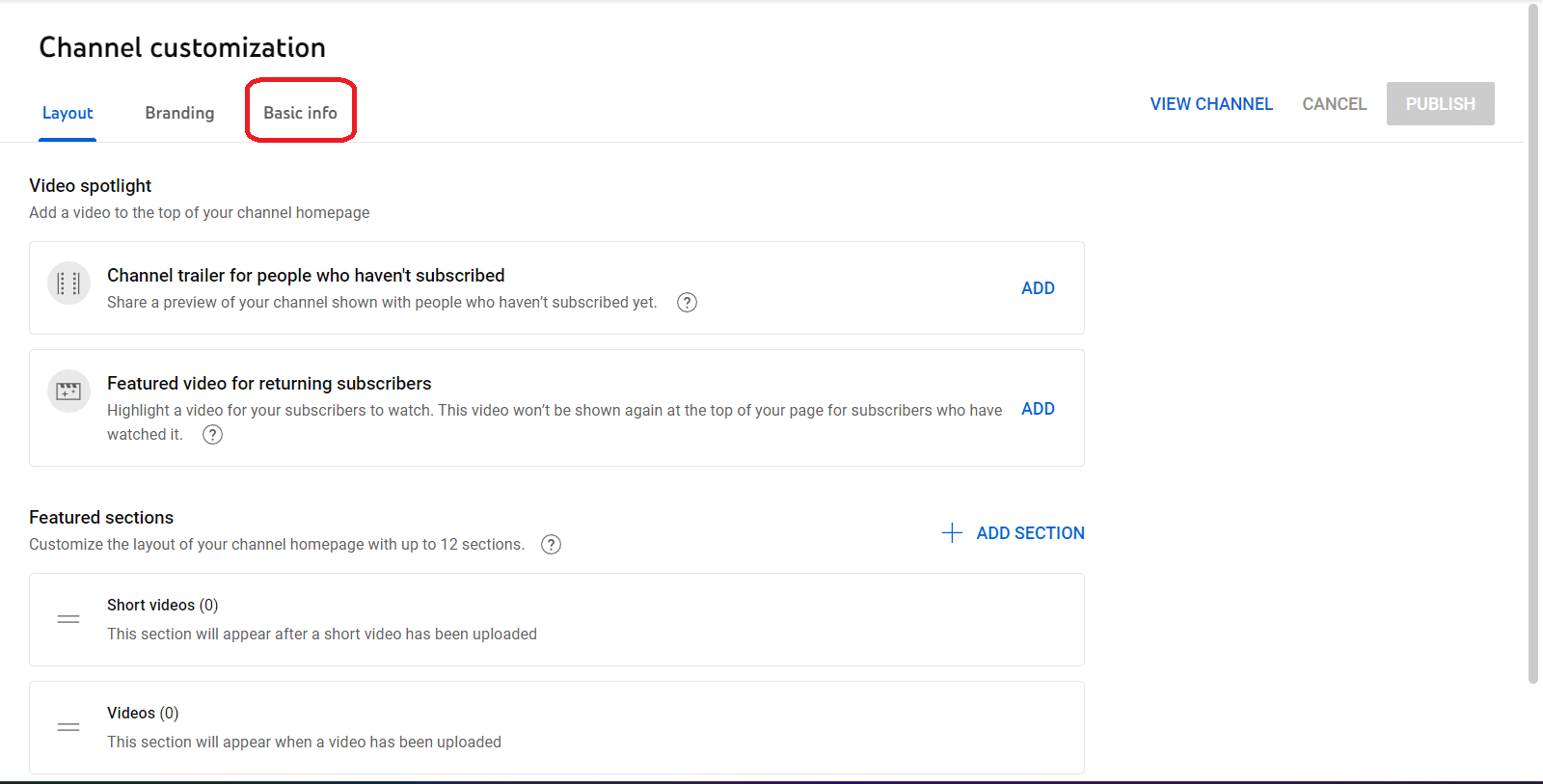 Type in your new channel name in the "Name" field.
Click "OK" to save your new channel name.
Note 1: that it may take some time for the new name to appear on your channel, as it can take a few hours or days for the change to be fully processed. Also, keep in mind that you are only allowed to change your channel name three times every 90 days, so choose your new name carefully.
Note 2: Don't forget to get your personelized YouTube channel URL.
Note 3: Soon, apply the YouTube verification badge to protect you unique channel with that blue mark.
Voila! You made it! Unique YouTube channel names come with Views4You guide!