Short, creative and entertaining videos are the new trend on video content platforms in recent years. Usually lasting a maximum of 60 seconds, this video trend allows viewers to spend hours on social media apps. Without clicking on any other tab or switching the interface, viewers find themselves with unlimited short form video content with a simple scroll down.
Although this trend started with TikTok and continued with Instagram reels, YouTube's answer was Youtube shorts. By joining this bandwagon with Shorts, Youtube has offered video content producers a new opportunity to grow their Youtube channels and gain new audiences.
Moreover, this trend offers great innovations and conveniences not only for viewers but also for Youtube creators. YouTube offers recording, editing and customizing these short videos to create enthusiasm. In this way, anyone can easily produce professional content within minutes.
In this guide, you will find the answer to the question of how to upload Youtube shorts both for desktop and Youtube app.
What is Youtube Shorts?
YouTube Shorts is a short-form video feature launched by YouTube in September 2020. It allows creators to upload videos vertically up to 60 seconds in length, with features such as music, text, and timed captions.
Shorts can be found in a dedicated section of the YouTube app and website, and can also appear in the home feed and search results. The feature is designed to compete with other short-form video platforms such as TikTok and Instagram Reels, and has gained significant popularity among content creators and viewers alike.
Shorts can be found in a dedicated section of the YouTube app and website, and can also appear in the home feed and search results.
Moreover, it allows creators who are included in the Youtube partner program to make money through views, just like long form video content.
If you're a content creator on YouTube or thinking about starting to create content on YouTube, you should note that in recent years, viewers have shifted their attention from long, layered videos to short, easy-to-consume videos. Therefore, as a content creator, you need to create videos that fit this trend. Creating Youtube Shorts is a good start for having a successful YouTube channel.
How to Upload Youtube Shorts on PC & Mobile
Whether you're a beginner or an experienced YouTuber, this guide will help you tap into the full potential of YouTube Shorts and reach millions of subscribers with your content.
Uploading YouTube Shorts on Desktop
After logging into your account from your personal computer, you will be redirected to the Youtube homepage. There are two different ways to get from the homepage to the Youtube Shorts video upload page.
First Option to Upload Shorts on Desktop
1. Go to the YouTube website and sign in to your account.
2. Click on the camera icon in the top right corner of the screen.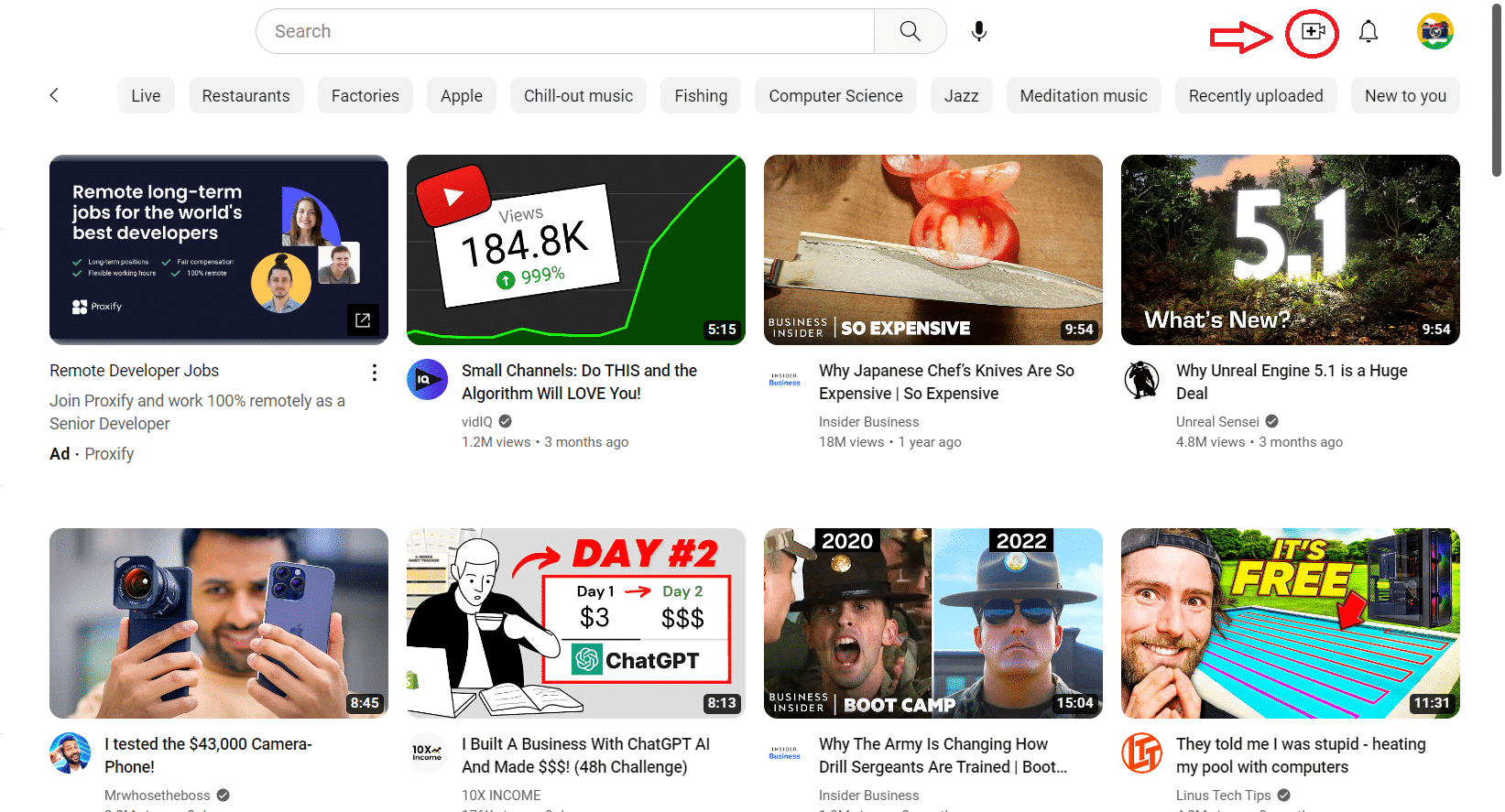 3. From the drop-down menu, select "Upload Video."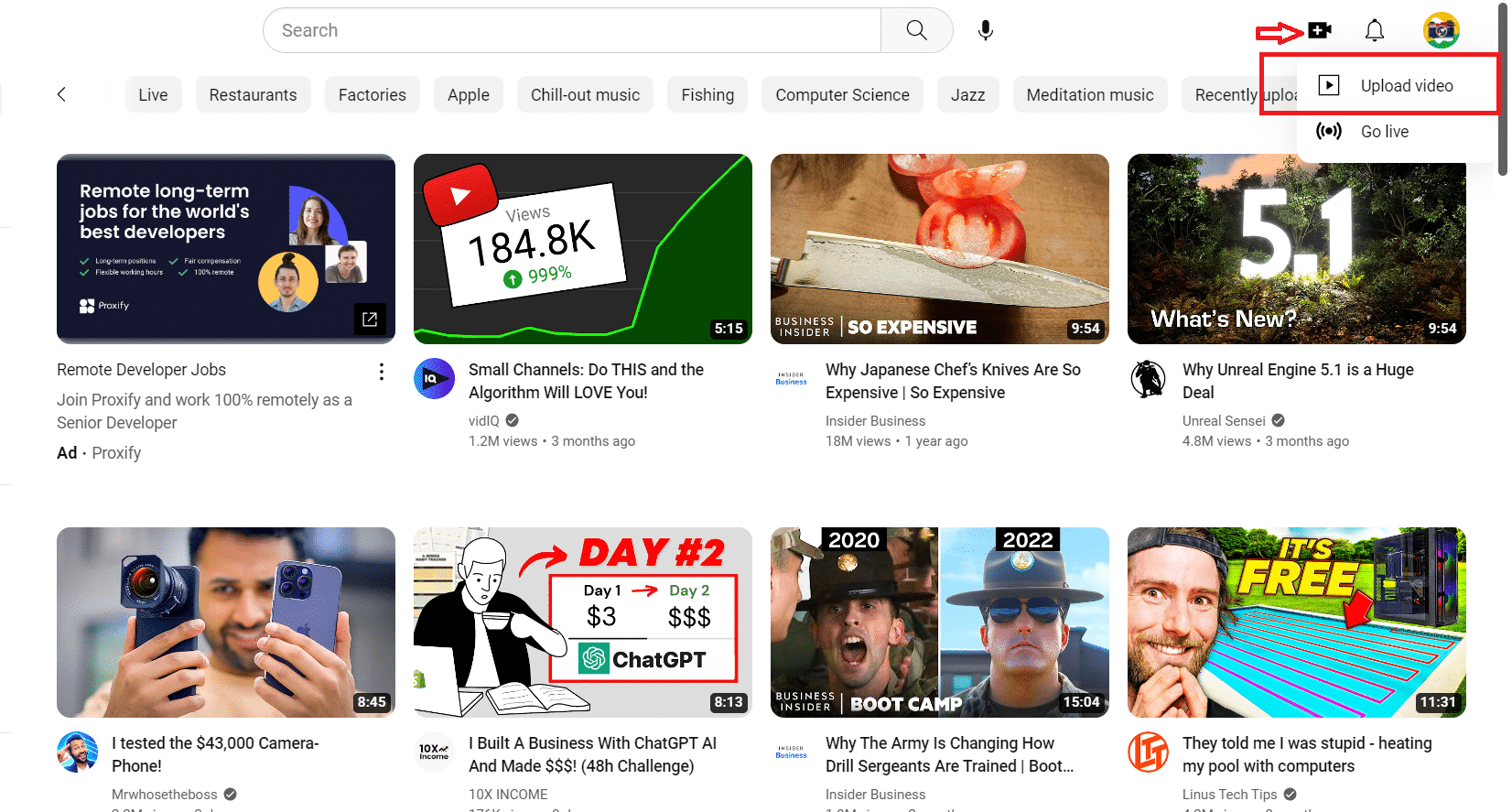 4. Choose the video you want to upload as your YouTube Short, and click "Open."
5. Click on the "Details" tab below the video.
6. Click "Publish" to upload your YouTube Shorts video.
Second Option to Upload Shorts on Desktop
1. Alternatively, you can navigate to the YouTube Studio dashboard by clicking on your profile picture in the top right corner of the screen and selecting "YouTube Studio" from the drop-down menu.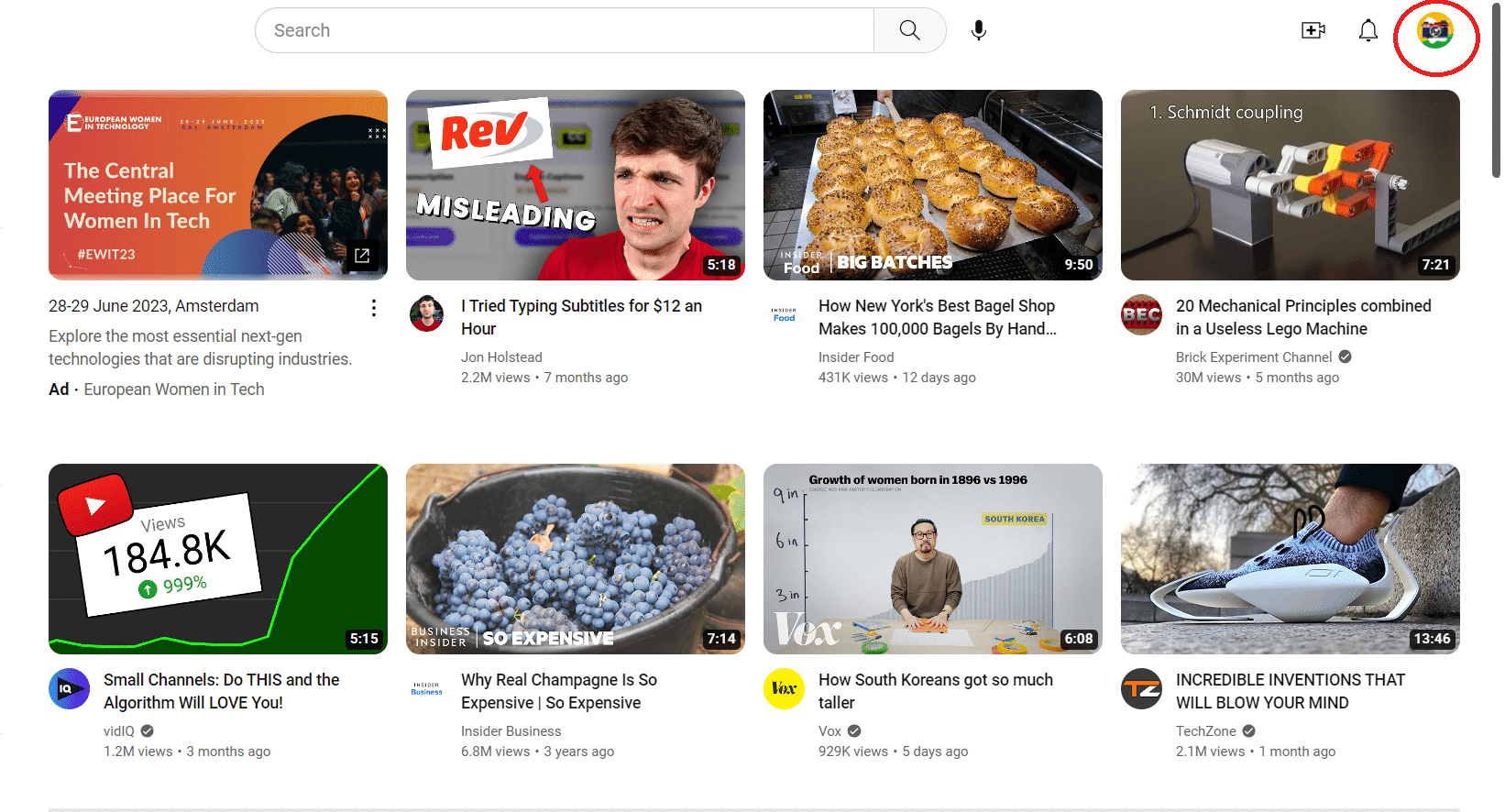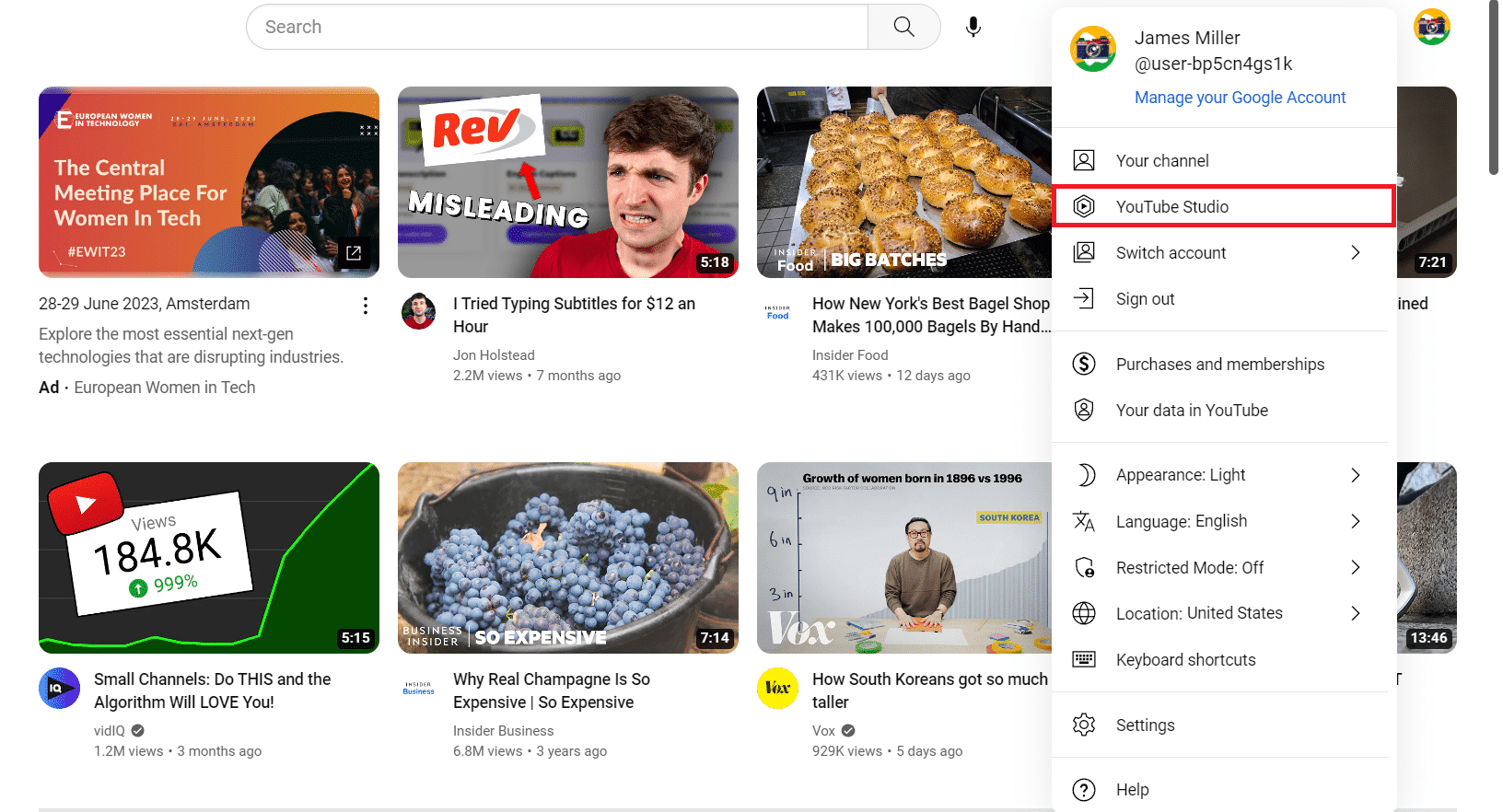 2. From the YouTube Studio dashboard, click on the "Create" button in the top right corner of the screen.
3. Select "Upload Video" from the drop-down menu. This will take you to the video upload page, where you can upload your YouTube Shorts video and add any necessary details such as title, description, tags, and thumbnails.
4. Once your video is uploaded, you will be taken to a page where you can make any necessary edits or add more information before publishing it.
5. Finally, click the "Publish" button to make your YouTube Shorts available for others to view.
Congratulations! You have successfully uploaded a YouTube Short on desktop. Now you can share your amazing and creative content with the world!
Customizing YouTube Shorts on Desktop
After selecting the video you want to upload from your device, you will see a screen like this. Here you can change the title and description of your video. Scroll down the page and you will see that you can add thumbnails to your video and make various optional customizations.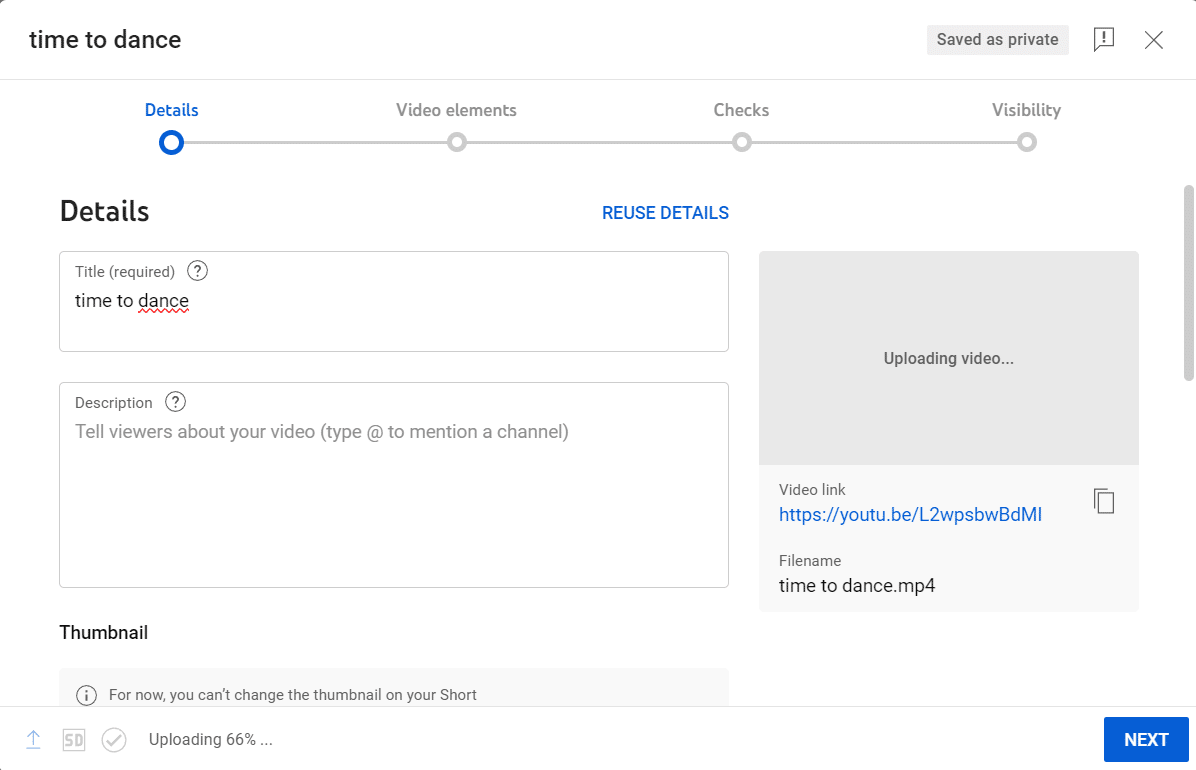 Child Safety: You will also need to select whether the content of your short video is intended for children or not, so that you can proceed to the next step. Here you can mark according to the type of content you have.
Short Tag: But, there is an important point that should not be overlooked here. In order for the algorithm to recognize that your video is a shorts video, there is one thing left. Unlike other YouTube videos, YouTube recommends that you enter the "#shorts" tag in the title or description.
Indeed, if you look at the URL of the uploaded video, it looks like a normal YouTube video URL. However, it should be descriptive as a short. Now, when we add the "#shorts" tag there is a change in the URL.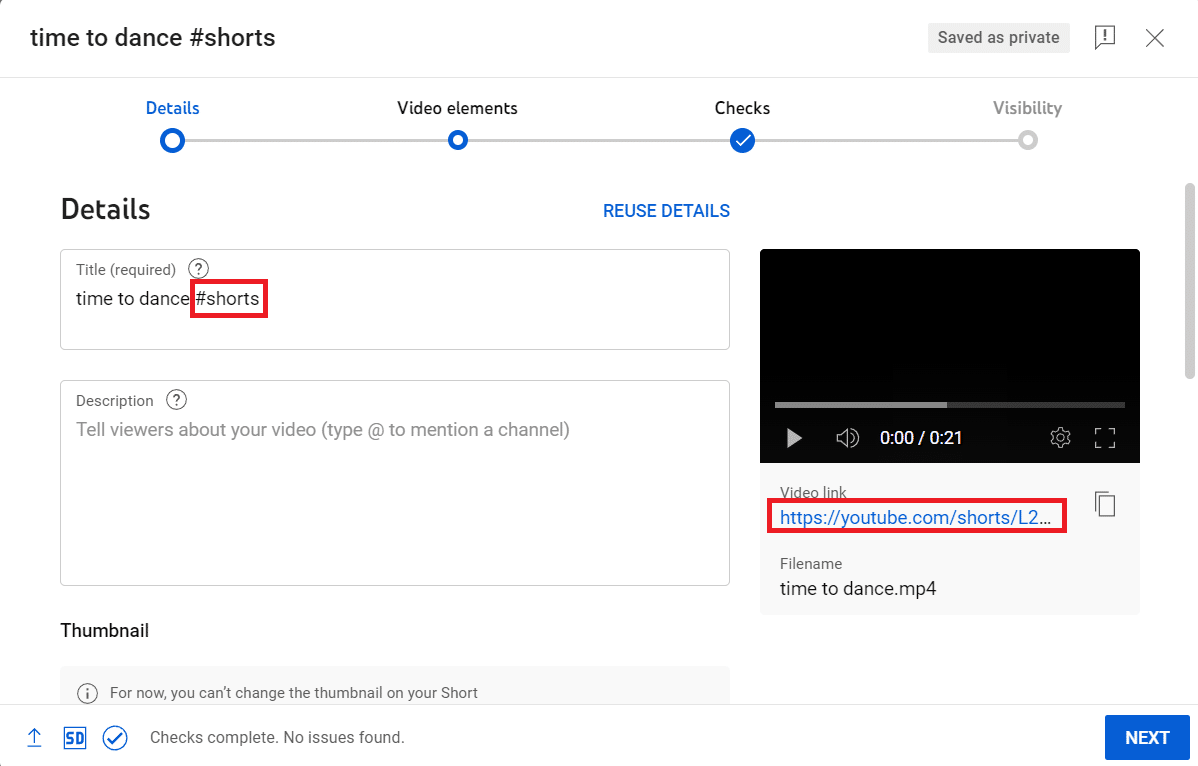 Subtitles: Under video elements, you will see that you can add subtitles or an end screen to your video.
Visibility: On this screen below you can choose who can view your Youtube Short. You can publish your video publicly, or set it to reach only the people you want.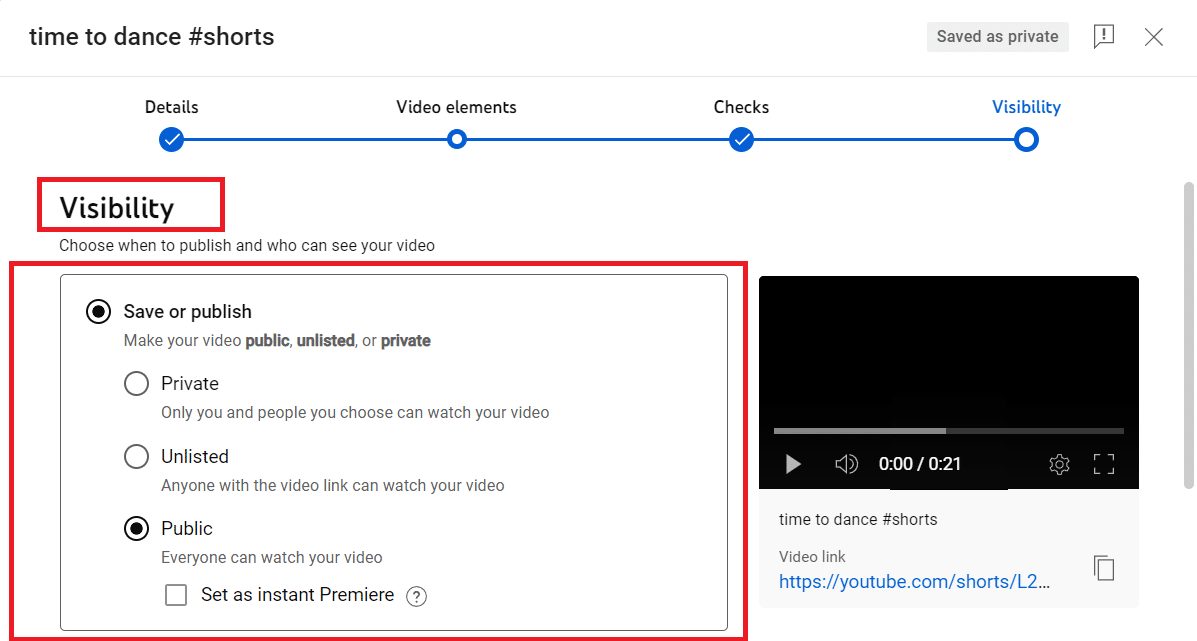 Scheduling: You have made the settings for your video, but maybe you don't want to publish it right now. If this is the case, you can schedule your video from this screen. After you have made all your adjustments, all that remains is to click the publish button.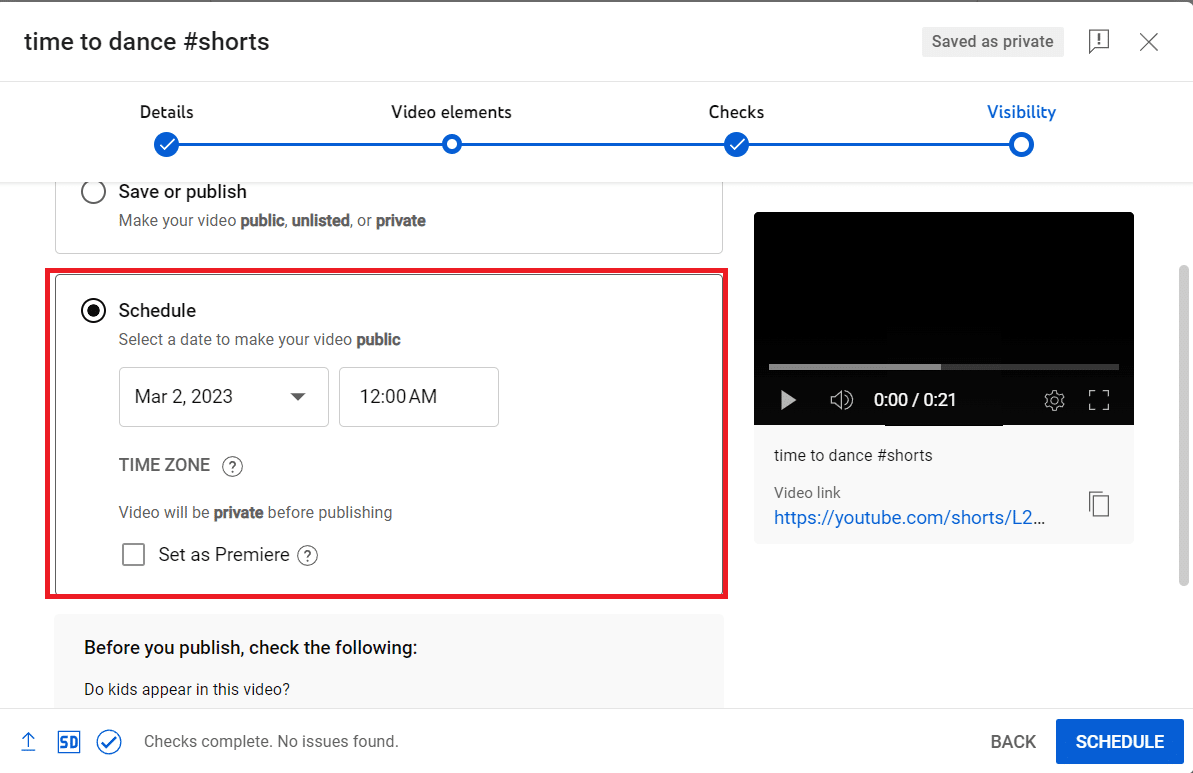 Uploading YouTube Shorts on Mobile By Recording
To upload YouTube Shorts on YouTube mobile app, you can follow these steps:
1. Open the YouTube app on your mobile device and sign in to your YouTube account.
2. Tap on the (+) icon in the middle of the bottom navigation bar.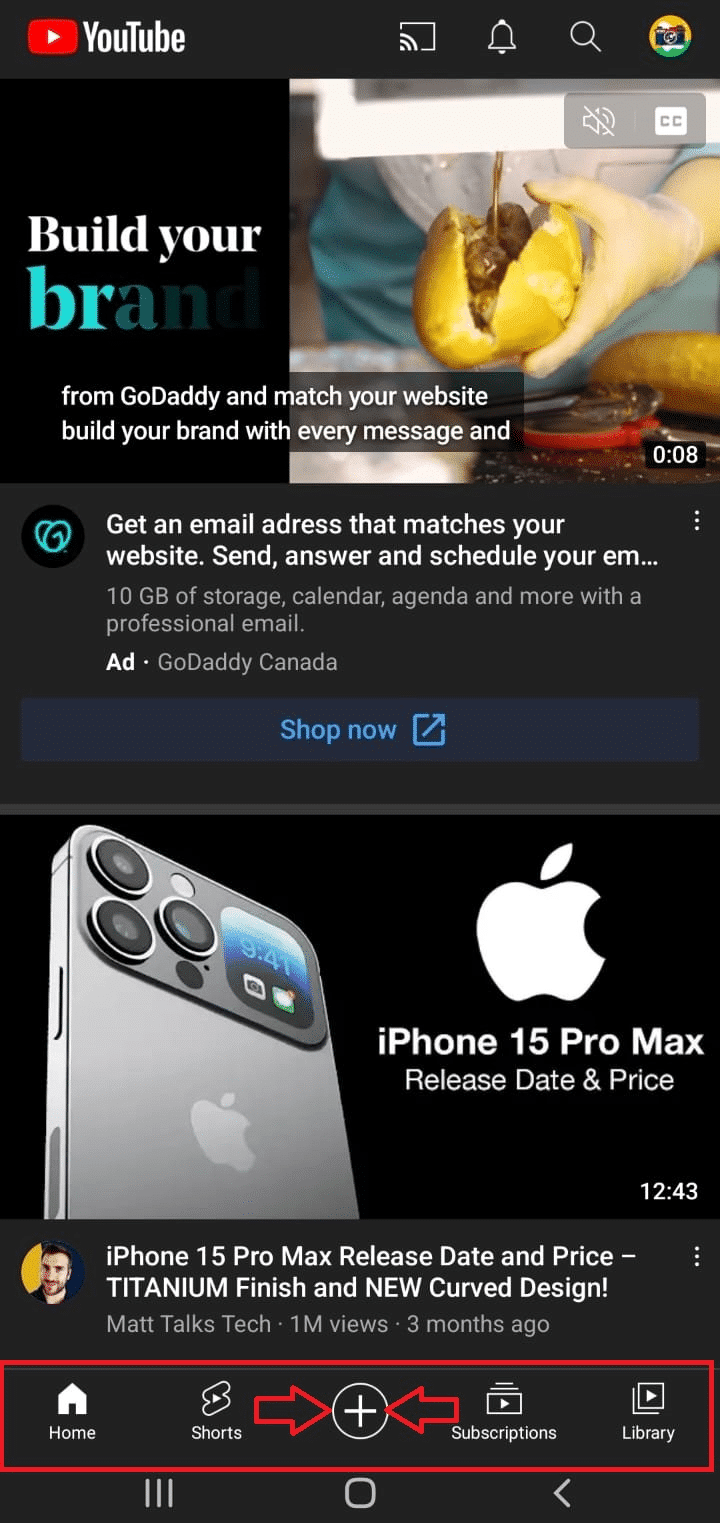 3. From the options that appear, select "Create a Short."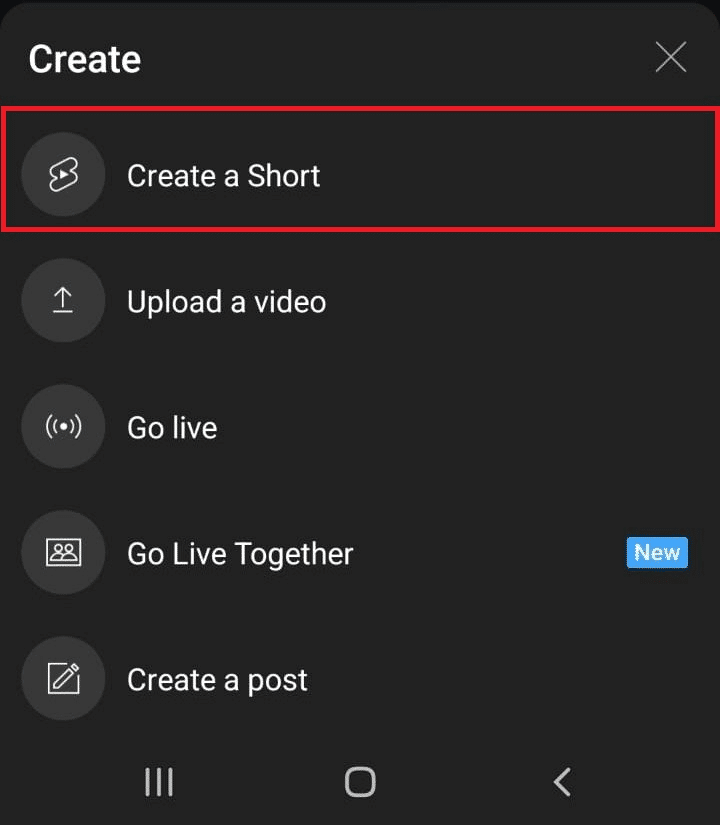 4. Start recording a new video or select an existing video from your camera roll to upload as your YouTube Short.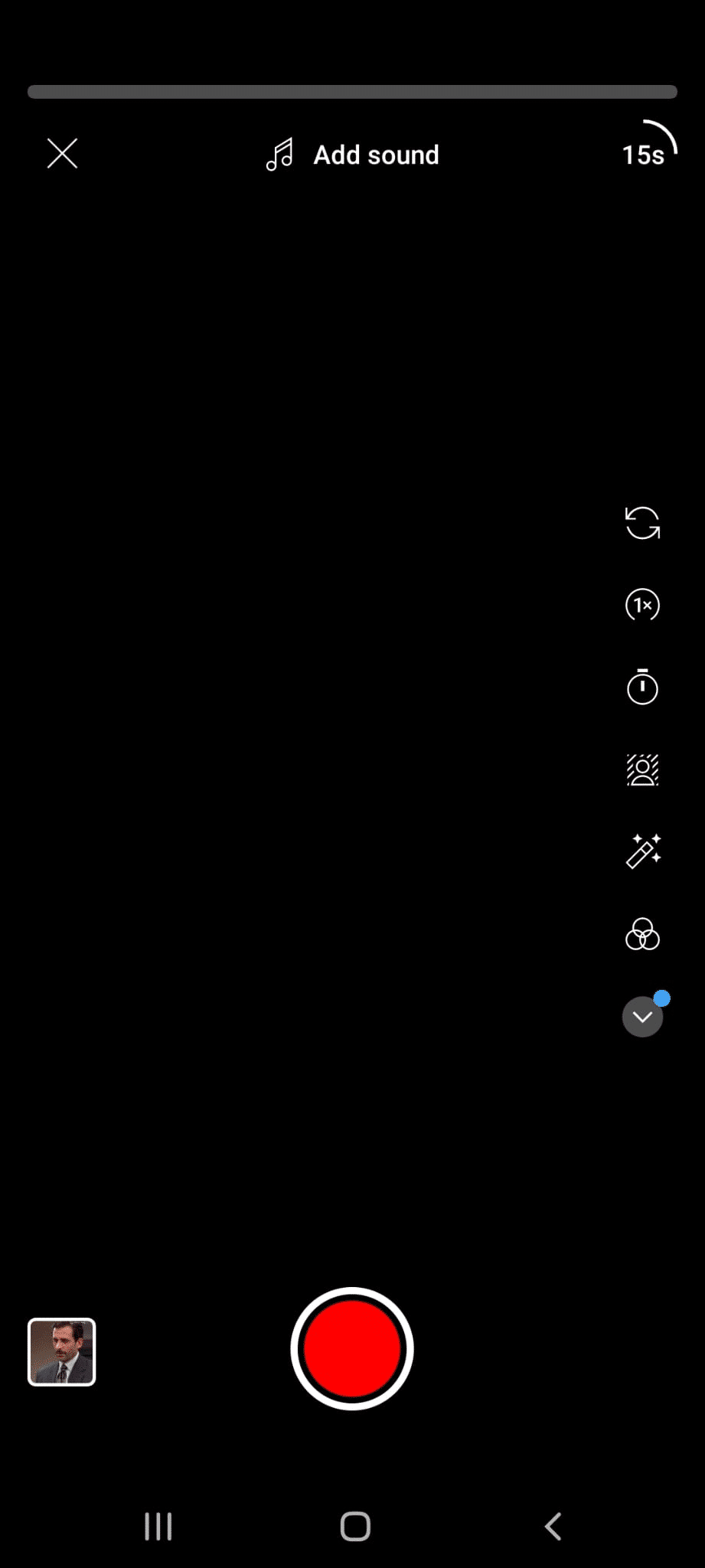 5. Use the video editing screen, or tools provided to trim your video, add music, and adjust other settings.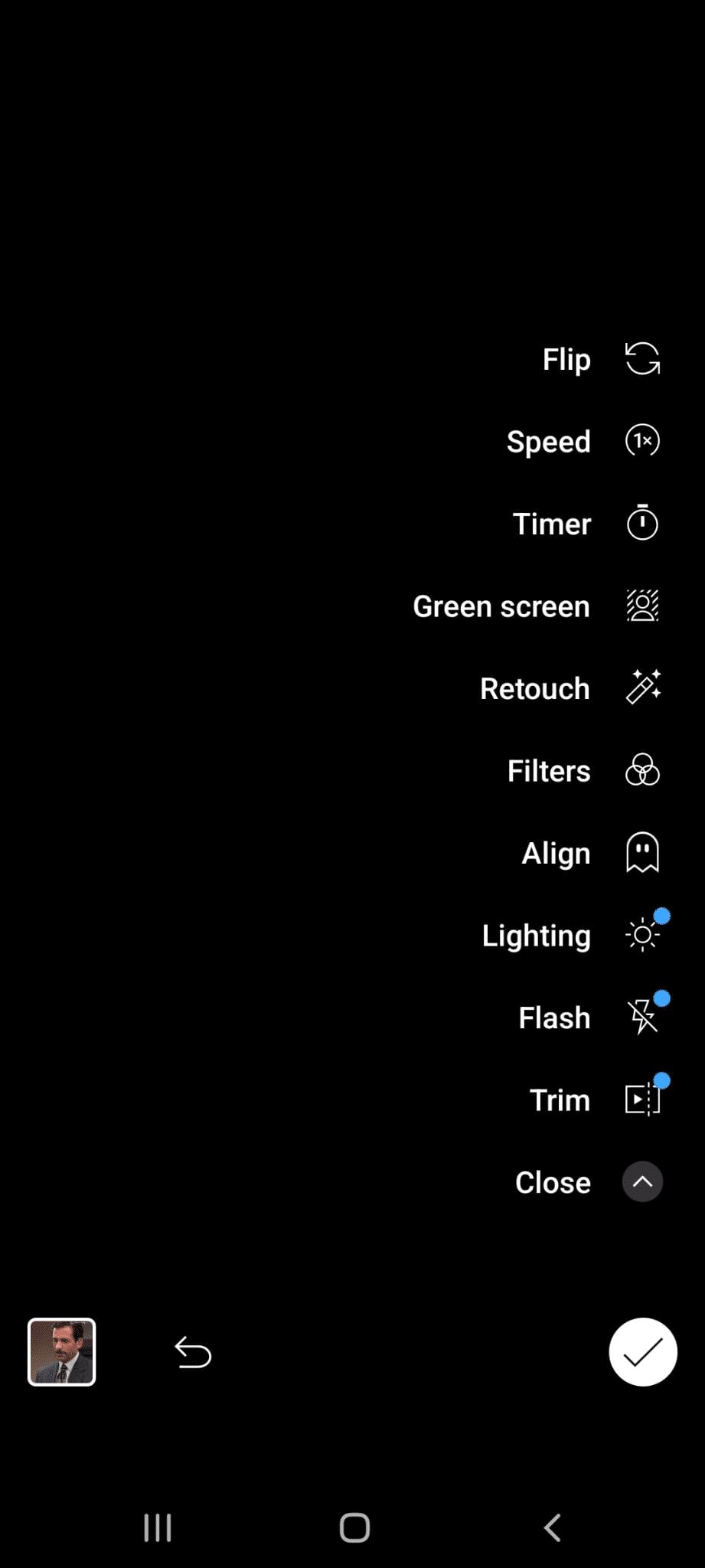 6. After you have recorded your video, you make the editing, you can proceed to the next stage by pressing the tick button in the bottom right corner.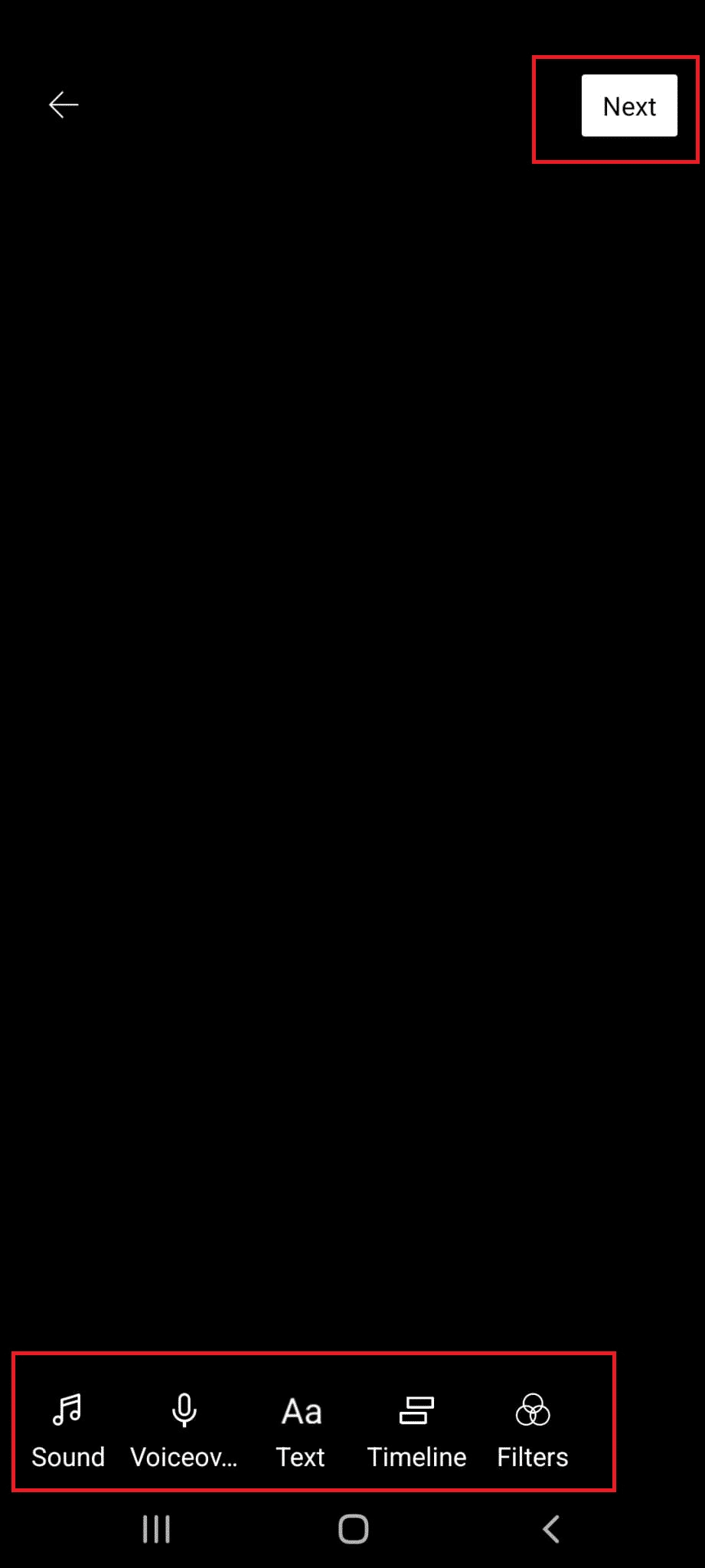 7. Once you're happy with your YouTube Short, add a video title and description, and select a thumbnail for your video.
8. And finally, Tap "Upload" to publish your YouTube Short to the Shorts section of the app.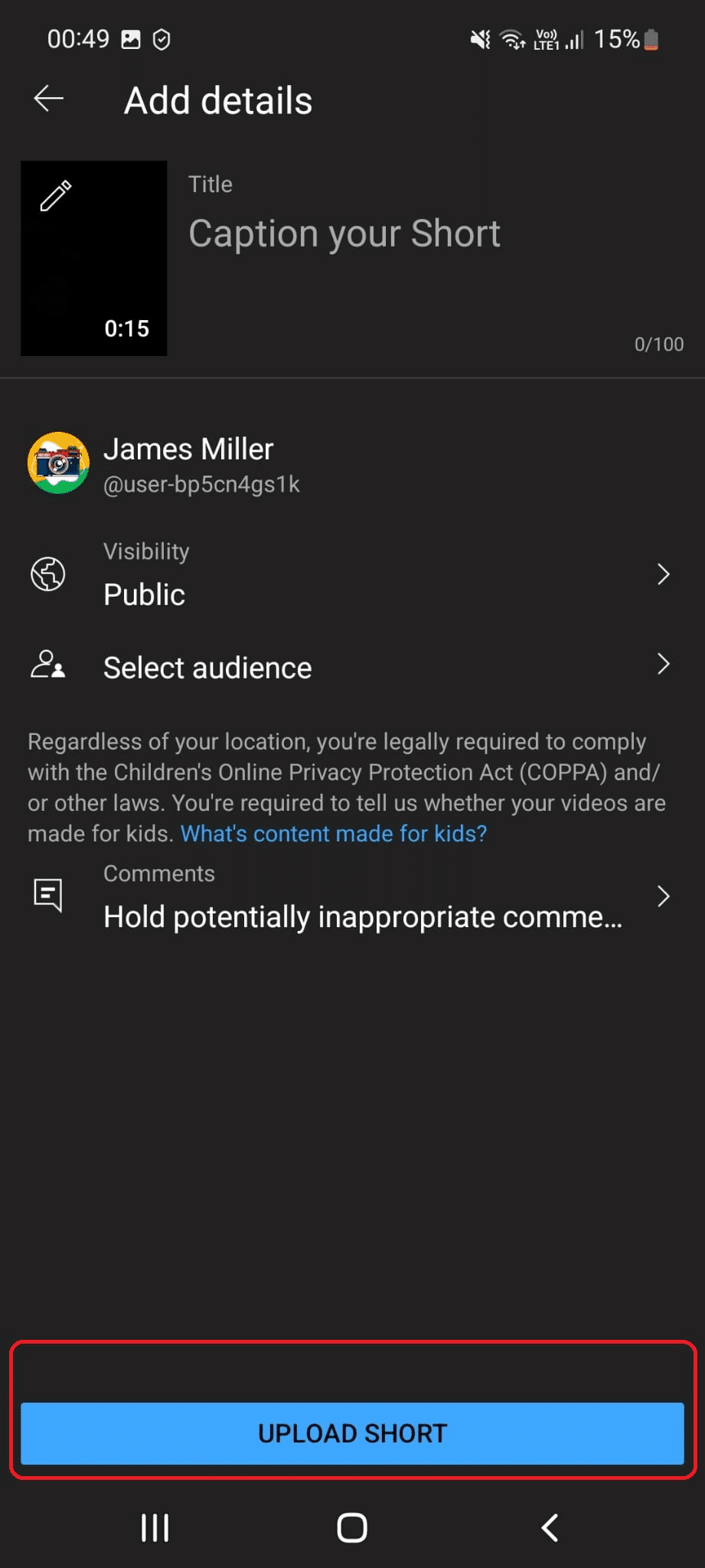 Uploading YouTube Shorts on Mobile By Using Media Library
If you want to upload YouTube Shorts, but don't have time to record it, don't worry — you can use your mobile phone's media library to easily upload your content.
The process is the same so, I'll not add image descriptions all again, but explain it with only easy steps:
1. Open the YouTube app on your mobile device and sign in with your Google account.
2. Tap "Create" from the bottom menu bar and select "Shorts" from the list of options that appears.
3. Select "Upload" from the top right corner of the page and choose "Import Videos"  to upload the content that you've previously saved to the library.
4. Choose what video file you want to upload, then press "Upload" again in the top right corner of the page.
5. Wait for your video to process and appear in your media library; once it does, click on it from your videos list and fill out all necessary information like title, description, tags.
6. Once you're done filling out all required information, click "Publish" at the bottom of the page — this will make your YouTube Short live for everyone to see!
Youtube Short Video – Must Haves
To make your Shorts videos more engaging, reach more people, grow your channel and therefore earn better, you need to know how to edit your YouTube videos, and there are some specific things you should pay attention to. If you pay attention to these things while recording your videos, your chances of success are sure to increase:
Keep video length optimal: Although YouTube allows up to 60 seconds for Shorts videos, popular videos are usually shorter than 60 seconds in length. You can be sure that creating engaging short videos between 20-40 seconds will put you ahead of your competitors. Of course, this may vary depending on the field you produce content in.
Record 1080 x 1920 short form vertical videos: The ideal video format for Youtube shorts is vertical 1080 x 1920 videos. If you record your videos in this format, you will create smooth videos in terms of viewer experience. If your videos are not suitable for this format and you want to make them suitable, you can edit your video through applications such as Canva, where you can prepare a project suitable for the Shorts format.
Realize the importance of music placement: Music is one of the most important factors determining short video trends. Indeed, only the music itself can create a trend. Therefore, first of all, follow the music trends in short videos. Of course, do not be limited to this and do not suppress your creativity. Find the perfect music for your videos and don't hesitate to use it. Musical and visual harmony is almost everything here, so never skip it.
What About Monetizing Youtube Shorts?
Until recently, there was no direct way to monetize YouTube Shorts. But, YouTube launched YouTube Shorts Fund to encourage shorts producers.
With this fund, YouTube rewarded creators who produced Youtube Shorts content following their own guidelines.
To be eligible for the fund:
Creators must follow YouTube's community guidelines and have a minimum of 100,000 subscribers.
Additionally, their Shorts content must meet certain criteria, such as being original, vertical, and no longer than 60 seconds.
The fund is currently available in select countries, with plans to expand to more regions in the future.
Creators who are eligible for the fund can earn a share of the $100 million that YouTube has set aside for the program.
The exact amount that each creator earns is based on a variety of factors, such as the number of views and engagement on their Shorts content.
As YouTube continues to develop the Shorts feature and expand the fund, it's likely that more creators will be able to benefit from this program.